Retro Finds on Long Island
Long Island may not be on Route 66 but there are plenty of unique spots on Long Island that truly take you back in time. Make new memories or relive some old cherished ones while also enjoying these great locations or quick stops. Find classic 1950's style diners and luncheonettes as well as historic buildings and spots that are living up the 80's & 90's. Here's 30+ old time favorites!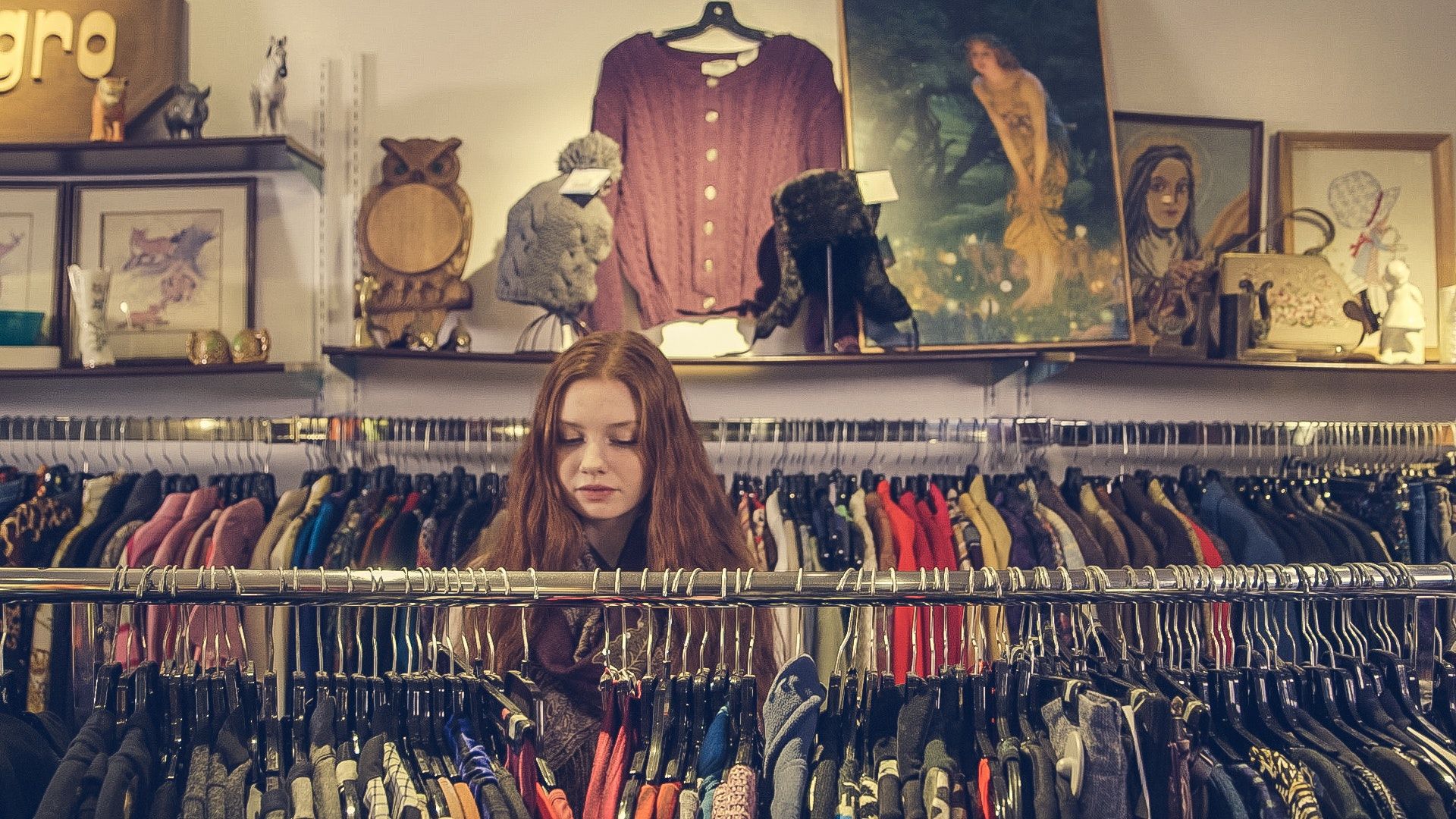 Long Island's antiquing is great fun thanks to its rich and in certain places gran...
Vintage Stays
Silver Sands Motel- Greenport- locked in time, this location is a photo shoot hot spot- just catch their Instagram.
Greenporter Hotel- Greenport- guests love the vintage accents here.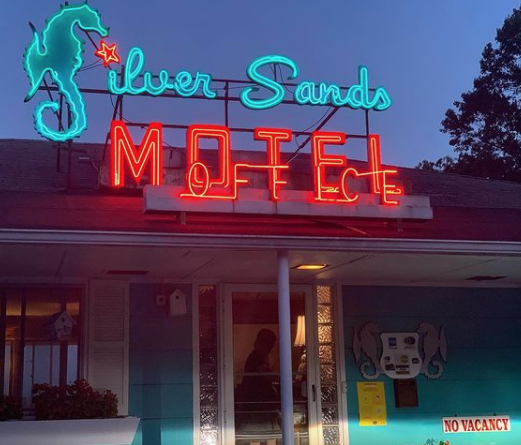 Ice Cream Stands & Parlor's
Carvel- West Hempstead- features the original signage, swirling cones and free-standing location! The Kings Park & Hauppauge also are the unique free-standing style locations
Coyles- this Parlor serves up 50's in decor, style and menu. Check out their specialty sundae's!
Magic Fountain- the building may not seem it but in 1966 this location originally houses a Dairy Queen. Today it serves up delicious cones and cups of homemade ice cream.
Marvel- iconic window serve ice cream shop in the town of Lido Beach in Long Island, New York
Snowflake Ice Cream- opened since 1953, you can't miss the vintage feeling here.
All American Eats
All American Hamburger- All American Hamburger Drive In has been providing your community with delectable burgers, fries and other all-American food since 1963. (As Seen In- Hamburger Paradise- Travel Channel)
Arcadia - Arriving in Levittown in 2021- this spot is a 1980's & 1990's throwback complete with your favorite arcade games. Order up some classic foods paying homage to the decades including "Bagel Byte Fries" and even a "Grilled D'oh! Nut" or a "Pop Rocks Shake"
Cutchogue Diner- serving delicious favorites in their 1941 Kullman Diner since 1941
Glen's Dinette- opened since 1948 in Babylon Village breakfast and lunch specializing in all of your favorite comfort dishes.
Henry's Confectionery- serving up breakfast & lunch as well as dishing out delicious confectioneries including chocolate bunnies for the holidays.
Hildebrandt's- the definition of classic- be sure to stop on by this landmark Williston Park eatery. (As Seen In- Diners, Drive-ins & Dives- Food Network)
Krisch's- The Meeting & Eating Spot of Massapequa is your go-to spot for all things food and homemade ice cream. (As Seen in- Localish- Channel 7 News)
Laurel Diner - while evoking the style of its past neighbor The Laurel Theater, this diner serving since 1932 is all about memories and good food.
Mineola Diner - this Mountain View diner style is ready for vintage fun and delicious options.
Modern Snack bar- today a full-service restaurant with the iconic sign, created by the Neimeyer Sign Company, went up in 1956 and has become a North Fork landmark. (As Seen In- Toyota 2008 Highlander commercial)
Mundays- locals say this restaurant has been around for 100 years! Local favorite with festive decor for the holidays.
Northport Sweet Shop- American classics and confectionaries served here. Did someone say soda floats & egg creams?!
Sids All American- located in another former free standing Carvel- this burger joint looks and serves up some vintage flair.
Thomas's Ham 'N' Eggery: A breakfast destination for over 70 years, specializing in skillet eggs, pancakes and more.
Tim's Shipwreck Diner- While most diners may look like train car's, this diner actually started as one! Today it has been expanded but you can enjoy a hearty American breakfast here just as you would decades ago. (As seen In- American Diner Revival- Food Network)
J.J. Sullivan Hotel & Tweeds Restaurant - In 1896, the restaurant and bar opened for business in the well-known J.J. Sullivan Hotel at its present location on East Main in Riverhead, NY. It is believed to be the oldest continuing restaurant, bar and hotel in the town of Riverhead and the North Fork
The Country House Restaurant - built circa 1710 is located on the corner of Route 25A and Main Street in the Historic District of Stony Brook.
Flos - 1926: Flo's Opens Florence Kimball opens her stand in Blue Point, New York and calls it Flo's Famous Luncheonette
The Lobster Roll - The Lobster Roll was purchased in 1965 by Frederick H. Terry Sr., and his Dad; Richard C. Terry Sr. when it was a tiny roadside clam shack on the Napeague stretch.
New Eats with Vintage Flair
Biscuites & Barbeque- serving creole food in an old-time Silk City diner formerly known as Kiss the Chef
Crazy Beans- Greenport location features revived elements of the landmark Greenport Coronet Luncheonette- check out the Soda Restaurant sign on the top of the building!
Pit Stop- located in a former free standing Carvel- this mom-and-pop joint serves up more than just your traditional food. (As seen in- Diners, Drive-Ins, & Dives)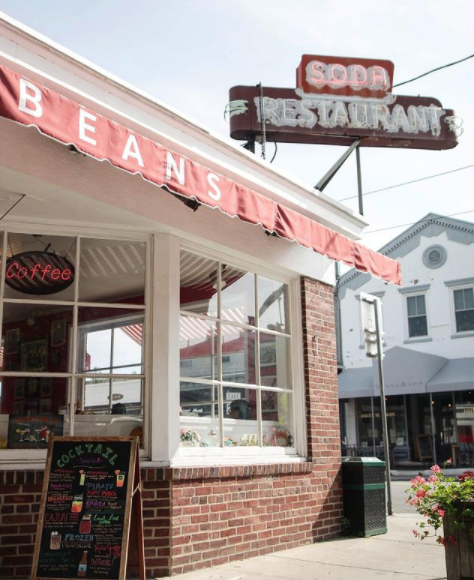 Road Side Sights
Big Duck- Flander's Big Duck feels like it's straight from Route 66!
Life Size Statue- Southampton- not only can you see these unique life sized items straight from the road, you can also make a purchase if you so choose.
Casa Basso- West Hampton- a castle and musketeers may stop you right in your tracks!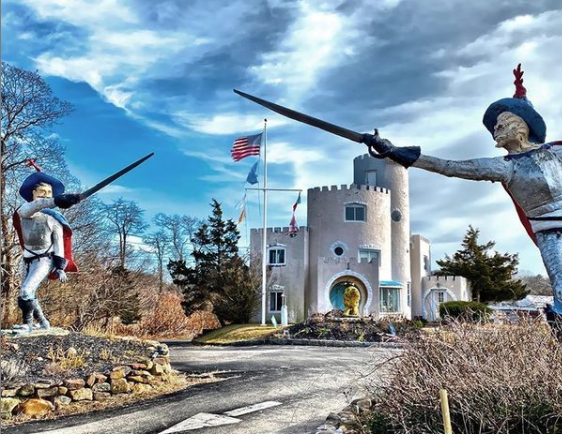 Old-Time Mini Golf
Miniature Golf at Drossos Motel- not your most advanced miniature golf but this place is loaded with charm. The Snack Bar here may make you feel like you pulled into Footloose but Jennie's at Drosso's serves up classic favorite with a twist.
Batter Up LI- 18 holes of mini golf at this old time spot.