Lucky To Live Here Realty Earns Best of Zillow

What an honor! Lucky To Live Here Realty has received the 'Best of Zillow' recognition for outstanding customer service and trustworthy responsive knowledge. View our profile here.
"When an agent profile displays this Best of Zillow badge, it means buyers and sellers loved working with the agent. The badge signals that these Zillow Premier Agents have a Customer Experience Score of 90 or higher."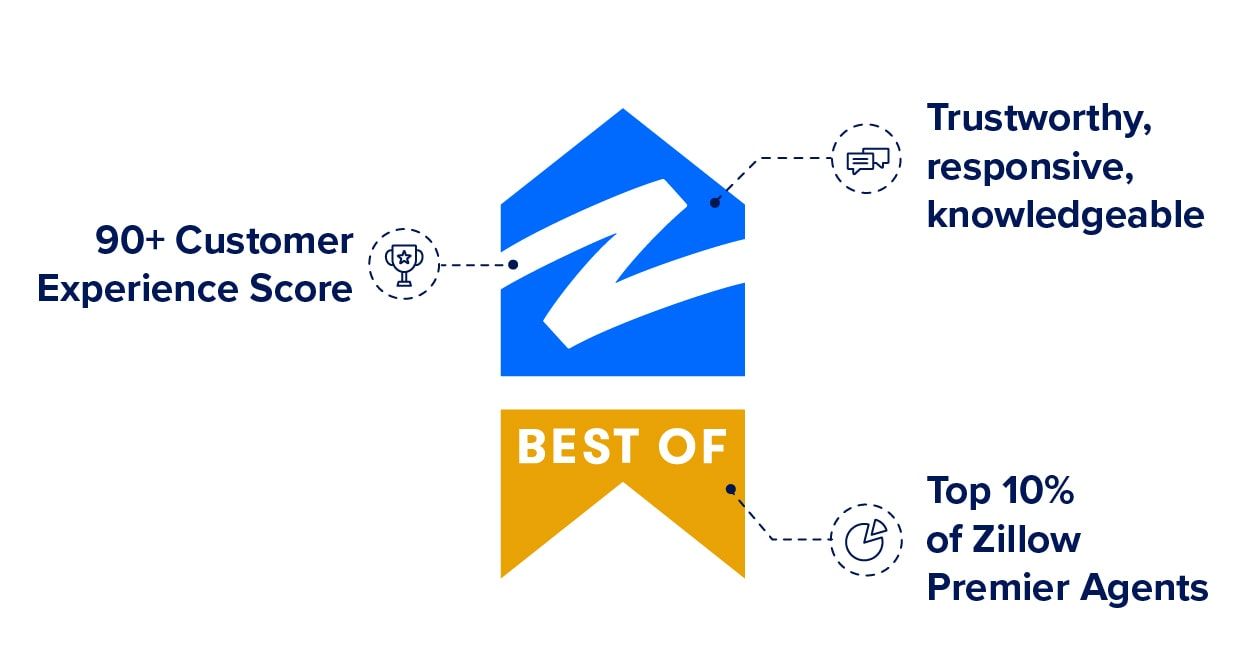 Every call, every email, every client, every transaction gets 100% of our attention and care. Thank you to our clients who share their experience online for the world to see, it truly is key to our success and continued growth — we appreciate you more than you know!