Why Lucky To Live Here Realty?
There are many benefits to working with a boutique brokerage like Lucky To Live Here Realty located on the North Shore of Long Island.
Let's start by talking about what makes a real estate firm a boutique. It's exclusive, customized, small in size, supportive, and dedicated to the client. Whether it's a quaint cottage or an impressive estate, you can expect the culture of our boutique to be specific to client service and professionalism. No listing is too big or too small as the focus is on the clients and their experience. Not only do clients get the attention of our broker/owners, but of the entire team in order to make the experience a seamless transaction.
How is our boutique agency similar to a larger company?
Technology and instant gratification are keystones of the culture in today's society. Our small boutique firm stands strong against our larger competitors.
High quality marketing products are used by both large and small brokerages.

Multiple Listing Service (MLS) – All brokerages have equal access to the same properties on MLS whether representing a buyer or seller. Both large and small companies showcase their listings on popular websites such as Zillow, Trulia, Realtor.com and many others.
---
Why choosing Lucky To Live Here Realty is paramount?
Creativity
In addition to our creative out-of-the-box mailers, our website uses an exclusive lead generation system, which allows us to capture buyers that are local and international. Our marketing targets to the buyers specifically looking in our local communities. The focus is bringing the buyers to the client and ensuring the maximum visibility of our properties.
Social media is the hallmark of marketing! In a small community, the use of the internet such as Facebook, Instagram, and TikTok is more powerful than print advertising. As prolific bloggers, we take social media marketing to an entirely new level.
Knowledge
Not only are our owners, Elena D'Agostino and Joyce Mennella, respected top producing brokers, but also mentors to every single one of our agents. They know all of the firms' listings intimately and are involved in every transaction.
Quality
Lucky To Live Here Realty is known for customizing marketing and promoting each listing more than a larger firm with thousands of listings.
We pride ourselves on quality vs. quantity. Our focus is not about how many listings we have but providing outstanding client service to the ones we do. We know that client opinion and satisfaction have more impact than just numbers.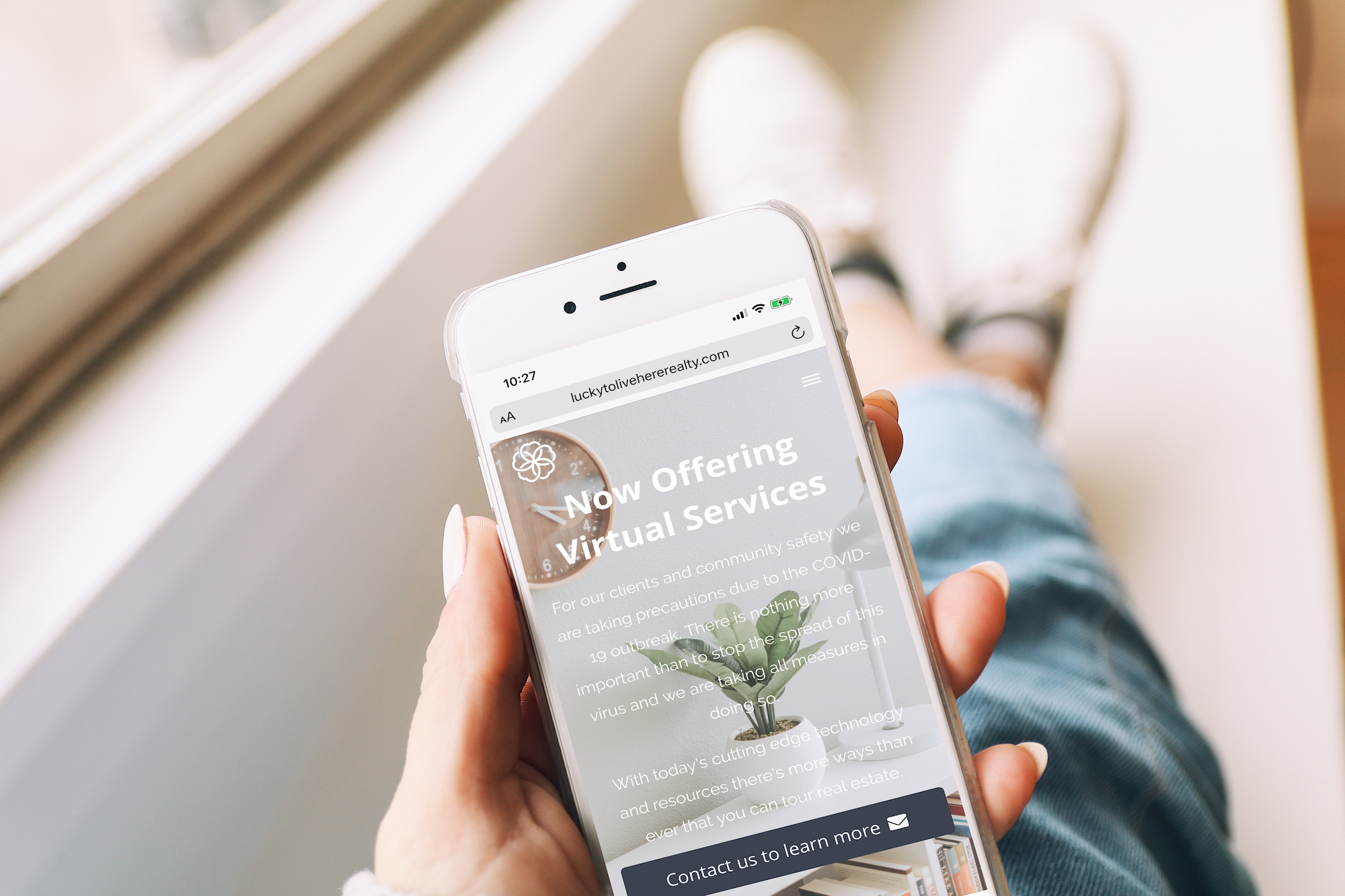 For our clients and community safety we are taking precautions due to the COVID-19 outbrea...

Support
Being a small firm doesn't mean we have less support. In actuality our team is able to accommodate our clients at a more personalized level. We are a part of every step of the selling and buying process.
Branding
The Lucky To Live Here brand is a representation of who we are, not only as real estate experts but as community members. We are passionate about showing our clients that it is not just about a selling or buying a home, but about why you should feel so lucky to live here.
Established Agents
Our agents manifest the philosophy of our firm. We take pride in selecting knowledgeable, dedicated and passionate agents to set the tone of the firm and provide the best service for our clients.
Timeliness
Large companies usually have corporate "red-tape" and guidelines that can slow down the process, inhibiting innovation and facilitation. All of our marketing happens in-house, so visibility can be instantaneous.
Continuity of transaction
In a larger firm, paperwork and important information can get lost in the shuffle. Being boutique enables us to be on top of your transaction from start to finish in order to ensure that you are well taken care of throughout the entire process.
Community
The agents and employees of Lucky To Live Here Realty live, work, dine, shop and socialize in our community. They know the community and the community knows them. They are not just selling a home but a lifestyle.
Give us a call to learn even more about what sets us apart and click here to meet our team.


Are you an agent looking to join us?
In today's real estate world everything an agent does revolves around the internet. An age...
I agree to be contacted by Lucky to Live Here Realty via call, email, and text. To opt-out, you can reply 'STOP' at any time or click the unsubscribe link in the emails. Message and data rates may apply.
By clicking Submit, you agree to our Terms.
View Our TOS and Privacy Policy
Thank you for reaching out!
We'll get in touch with you soon.
Reviews
This real estate experience was by far the best we have ever had.
My husband and I recently purchased a beautiful home with the expertise help from Joyce and Elena. So much time was devoted to showing us the area, many homes visited until we found just what we wanted. This real estate experience was by far the best we have ever had. True professionals and warm people. Looking forward to keeping in touch with our new neighbors!
We cannot thank you enough for all your hard work, creativity and kindness.​
We felt compelled to send you a note to thank you for the outstanding job you did in listing and selling our home. Given how complicated and emotionally charged the process was, having a team with your experience, intelligence and professionalism at our side throughout was invaluable. Also, getting our expected price and within our time frame in such a difficult market, speaks for itself in terms of getting results. We saw firsthand how much attention to detail and daily initiative the listing and sale took. We cannot thank you the team enough for all your hard work, creativity and kindness.
The Lucky to Live Here Team are truly the best real estate agents a seller or buyer can work with.
The Lucky to Live Here Team are truly the best real estate agents a seller or buyer can work with. They understands their client's needs and offers excellent market insight. They are very responsive and reliable. The Lucky to Live Here Team make you feel very comfortable -- it's a bonus that they are a joy to be around. We were impressed with their "can do" attitude and give them the highest recommendation.