Lucky To Have Town of Huntington Beaches on Long Island!
Beach Hair Don't Care!
Among the many splendors of the Huntington Township area nothing defines it more then the beautiful waters and beaches. Living in the communities surrounding its Five Harbors; Cold Spring Harbor, Lloyd Harbor, Huntington, Centerport and Northport means the water is never far away. You can hear it, see it, breathe it, love it!
With 8 town beaches to choose from, you can enjoy a different beach for every weekend of the summer. All are open Memorial Day thru Labor Day, 7 days a week from 8:00 AM to 8:00 PM. There are lifeguards at all beaches from 10:00 AM to 6:00 PM daily except for Crescent Beach which only has lifeguard protection 10:00 AM to 6:00 PM weekends and holidays till June 28, then daily June 29 - July 31. Resident permits for $40/season are available starting Memorial Day Weekend. Be sure to take advantage of this price to avoid the $25 daily fee. Vehicle registration and driver's license required.
UPDATE FROM TOWN OF HUNTINGTON REGARDING BEACH REQUIREMENTS - CLICK HERE
Each beach has something to offer depending on what you are looking for...


Quentin Sammis - West Neck Beach - West Neck Rd, Lloyd Harbor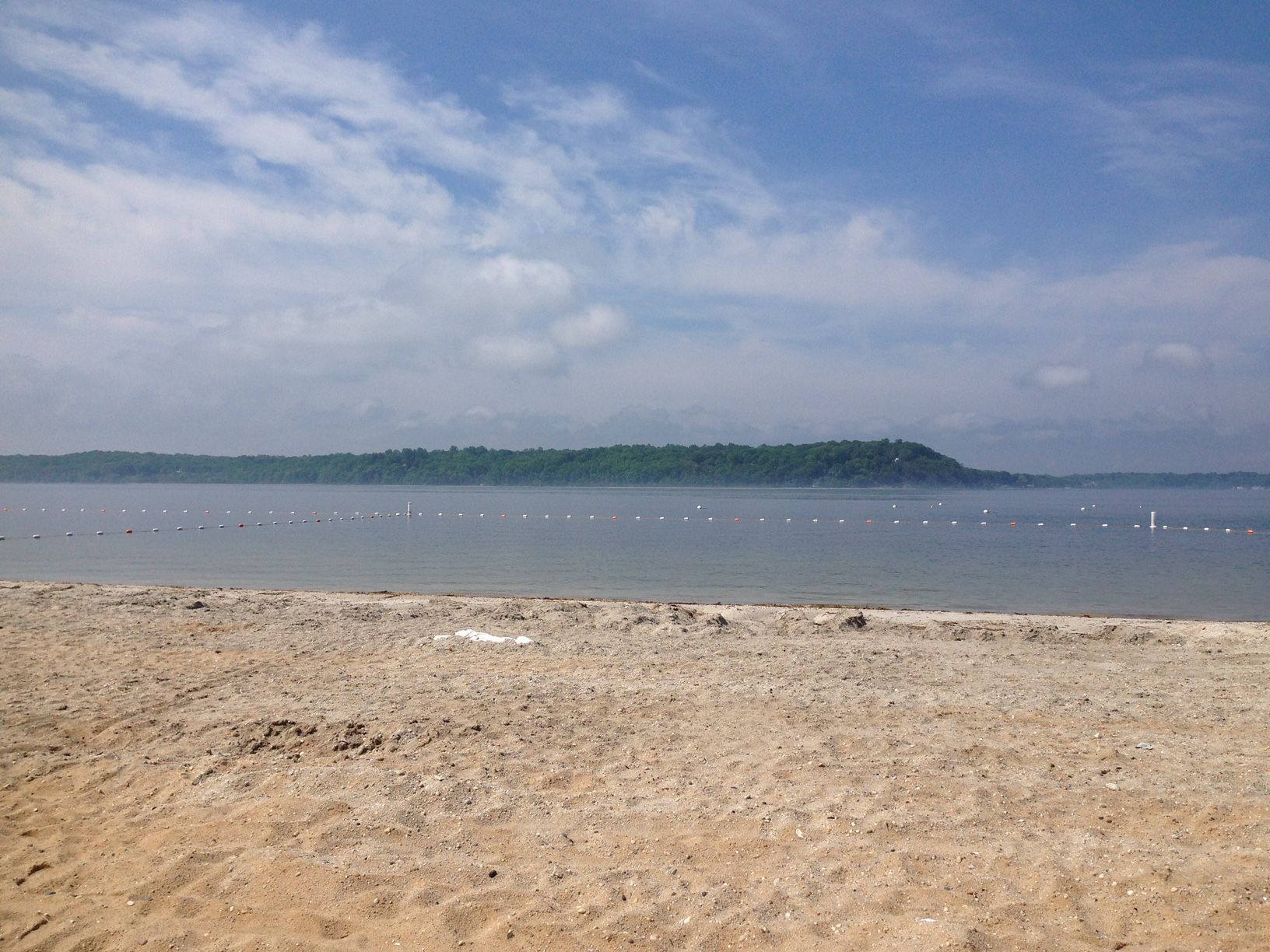 photo courtesy of Nicole Dupree- West Neck Beach
A great place to enjoy amazing views and sunsets If you love to kayak and paddle board, this is a perfect spot to do so and enjoy the coastline. Seashell searches delight as well as a great place to find crabs and other sea life for the kids
Gold Star Battalion Beach - West Shore Rd, Huntington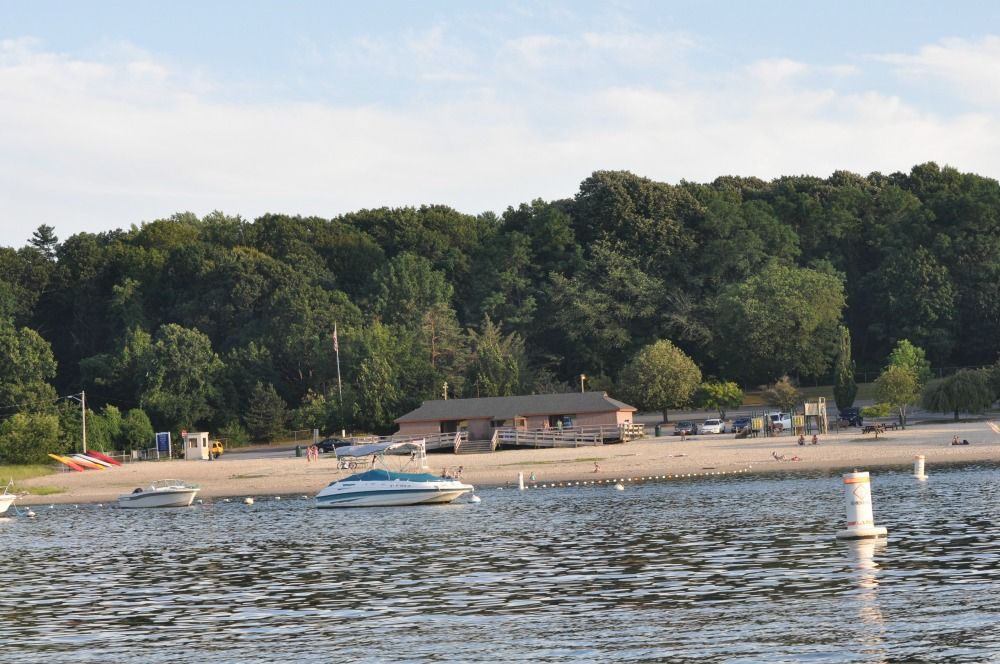 photo courtesy of Elena M. D'Agostino of Gold Star Battalion Beach
A family beach with a great playground & picnic area. Close to Huntington Village this beach is a quick stop to have the children play in the sand and calm harbor water, go paddle-boarding and kayaking. This is also the location to get the launch for Huntington Lighthouse tours held in the summer months but unfortunately will not take place during spring/summer of 2016 due to foundation repairs.


Crescent Beach - Crescent Beach Drive, Huntington Bay
Calm water, swing sets and shady areas make it ideal for young kids.


Centerport Beach - Little Neck Road, Centerport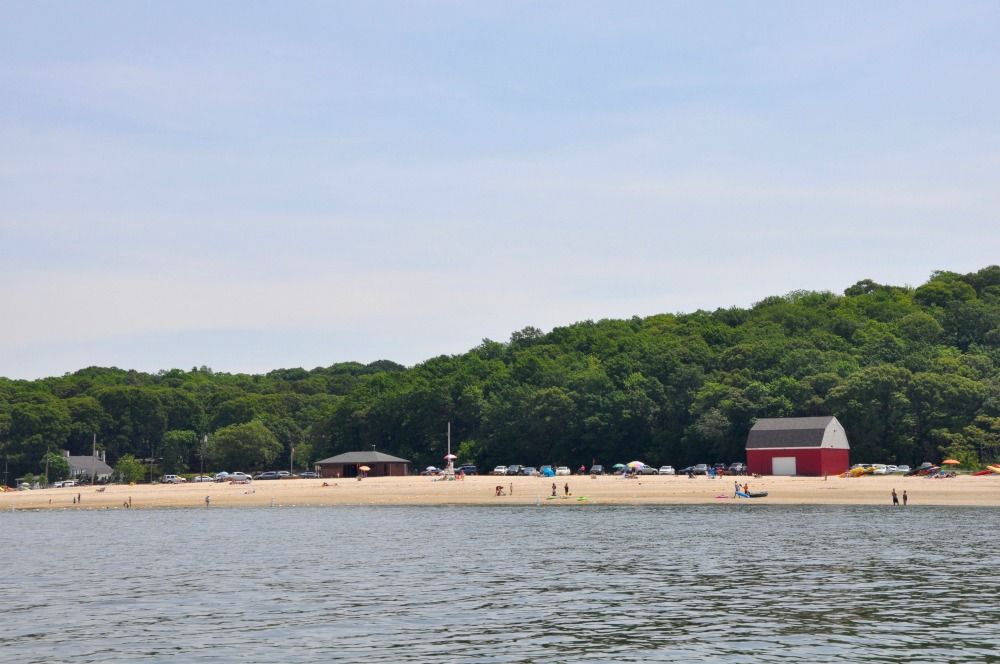 photo courtesy of Elena M. D'Agostino
Picnics are perfect here with plenty of tables and benches. There is a pavilion and "Beach House" which is exclusive for the senior residents.


Fleets Cove Beach - Fleets Cove Rd, Centerport
photo courtesy of Elena M. D'Agostino of Fleets Cove Beach
Plentiful sandy beach with a swing set nestled in a nice quiet location.


Hobart Beach - Eatons Neck Rd, Eatons Neck

photo courtesy of Elena M. D'Agostino of Hobart Beach
Also known as "Sand City" juts out into Huntington Bay and offers amazing views of Asharoken, the Huntington Lighthouse and Lloyd Neck. There is no natural shade here at all, so be prepared to soak up the sun. This is also a favorite spot for fishermen and the sunsets from here are breathtaking.


Asharoken Beach - Asharoken Ave., Northport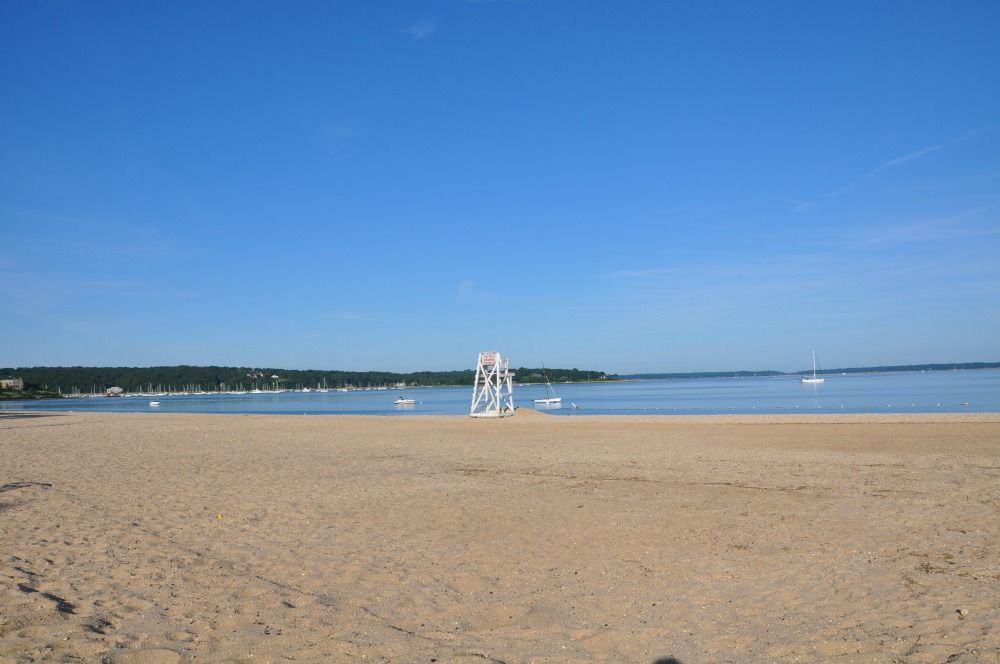 photo courtesy of Elena M. D'Agostino of Asharoken Beach
Has the best views of Northport Bay & Asharoken and also amazing A small boat ramp is available for residents to launch and boat racks for storage by permit. The ice cream man makes several visits a day.


Crabmeadow - Waterside Rd, Northport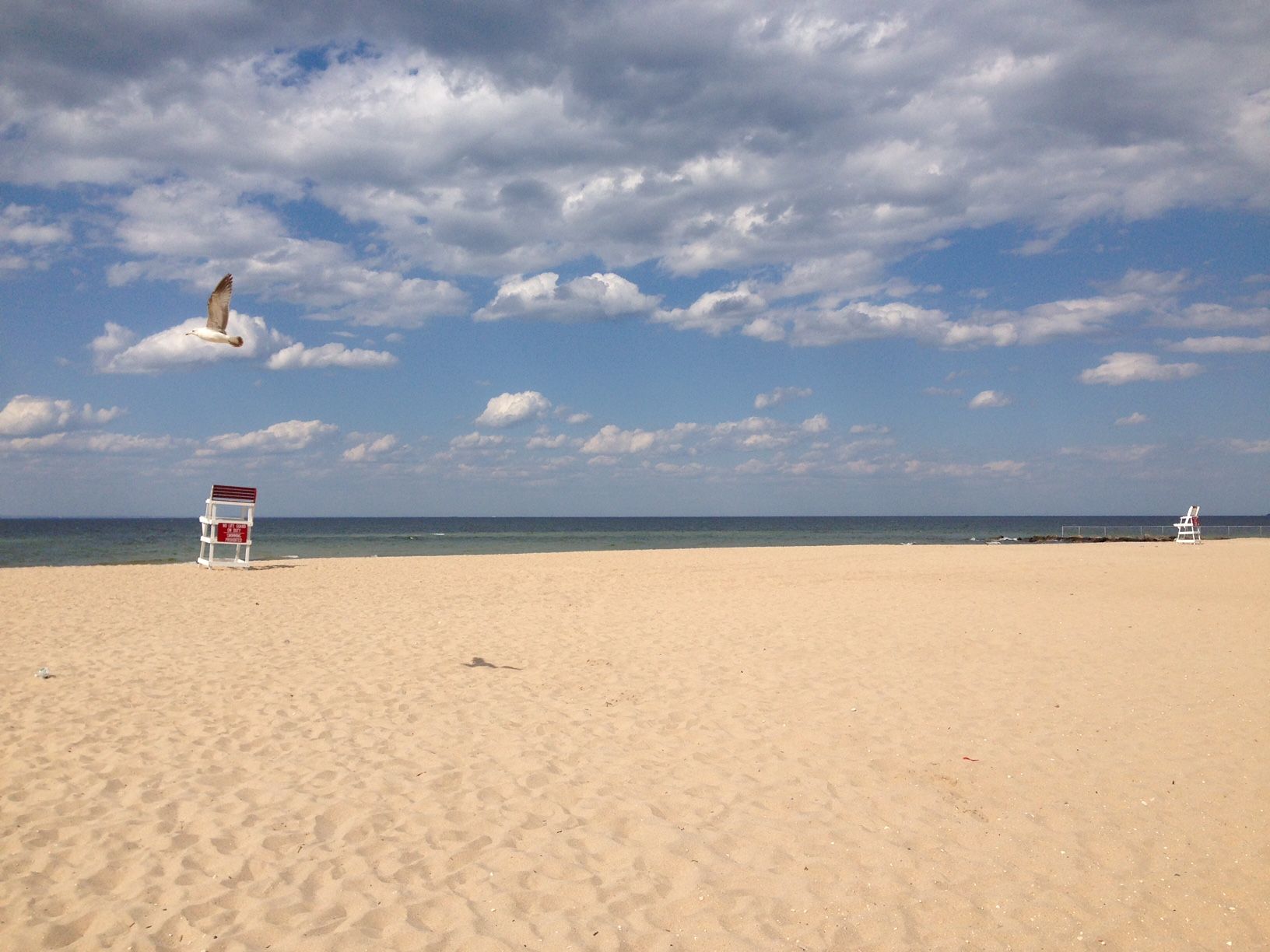 photo courtesy of Nicole Dupree of Crab Meadow Beach
A beach and so much more including a restaurant, pizza and ice cream service outdoors, playground for the kids, picnic areas with barbecues that you can rent for a party.
Advice From Long Island Sound!
🏖Be Shore Of Yourself
🐚Come Out Of Your Shell
🛥Take Time To Coast
⚠️Avoid Pier Pressure
🐬Sea Life's Beauty
⚓️Don't Get Tide Down
🌊Make Waves!
More Summer Blogs!