Fun In The Sun ~ Summer Camps In Huntington / Five Harbors On Long Island!
The summer is long anticipated in the Five Harbors because of the incredible amount of activities that can be done outdoors and the beautiful beaches to relax on. Of course all the children in the area are super excited for some time off but time off quickly turns into boredom. The Huntington/Five Harbors area has some great camp programs which appeal to just about every interest. Let your kids have fun in the sun at these great programs and camps!
Check each location below for 2023 offerings
Check out the Town of Huntington Summer 2023 Brochure
---
New this year: Huntington Adventure Camp
Schools Out! Kick off your summer with this special week of art, history, science, and FUN!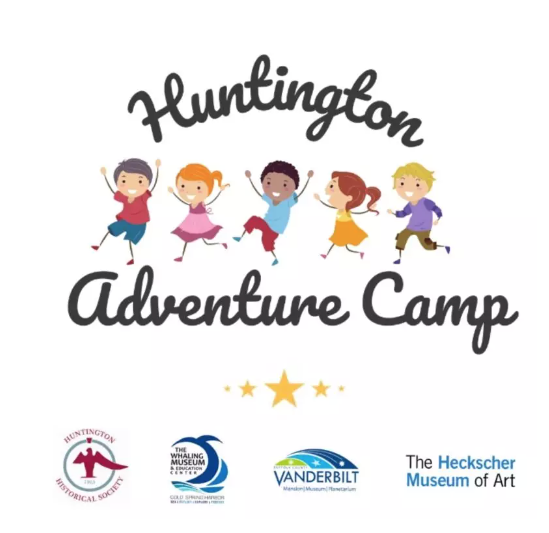 ---
Centerport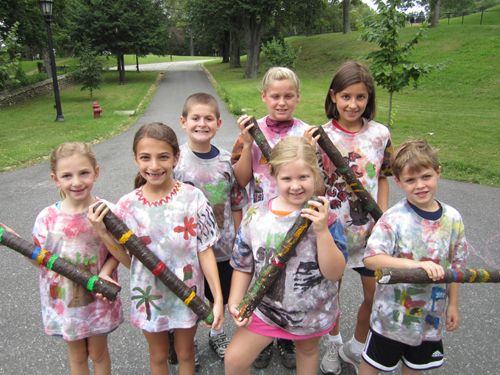 photo courtesy of Vanderbilt Estate
Vanderbilt Museum & Planetarium- Each July & August, the Vanderbilt Museum offers creative workshops for pre-school children and grades K-3. Programs for both grade levels involve visits with museum educators to the various collections galleries and doing creative projects.
Stop by any day of the week to go on a mansion tour or see a planetarium show.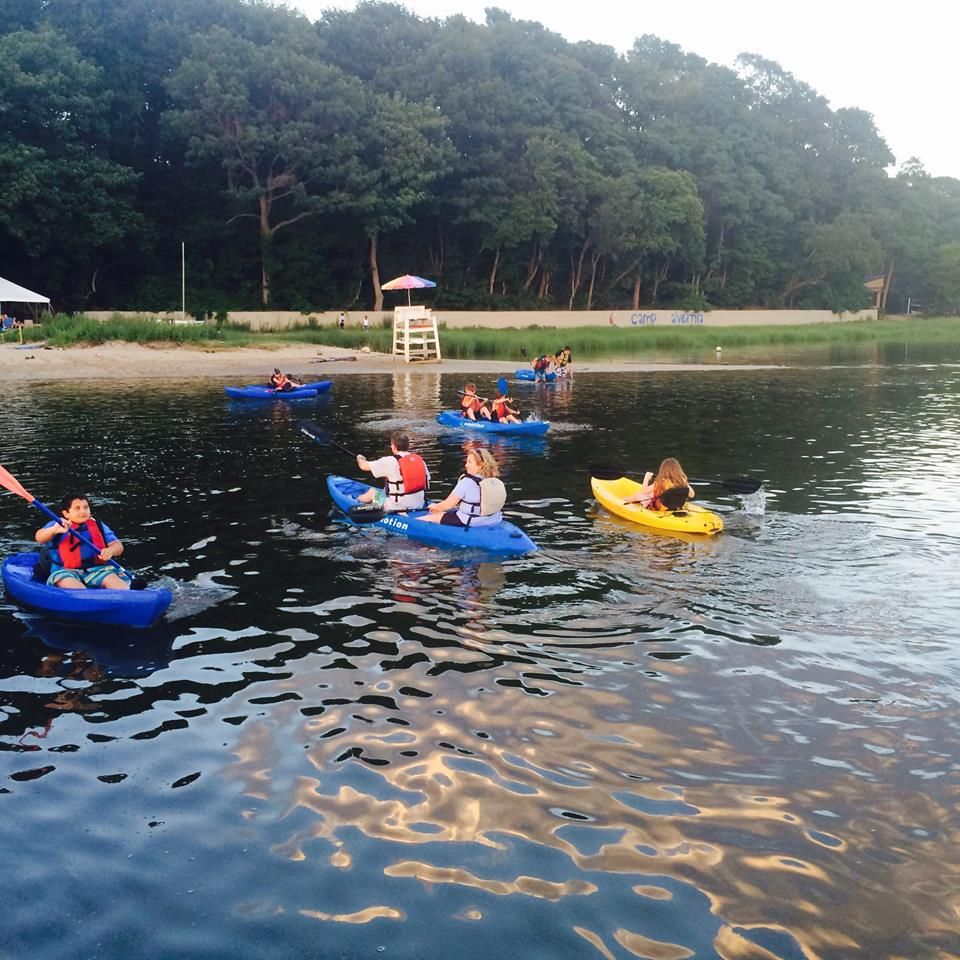 photo courtesy of Camp Alvernia
Camp Alvernia- is a summer day camp for boys and girls set on 15 beautiful wooded acres set on Centerport Harbor with a wide range of activities which include major sports, swimming and sailing. This camp has a sleep-away feel but is only minutes away from home.
Cold Spring Harbor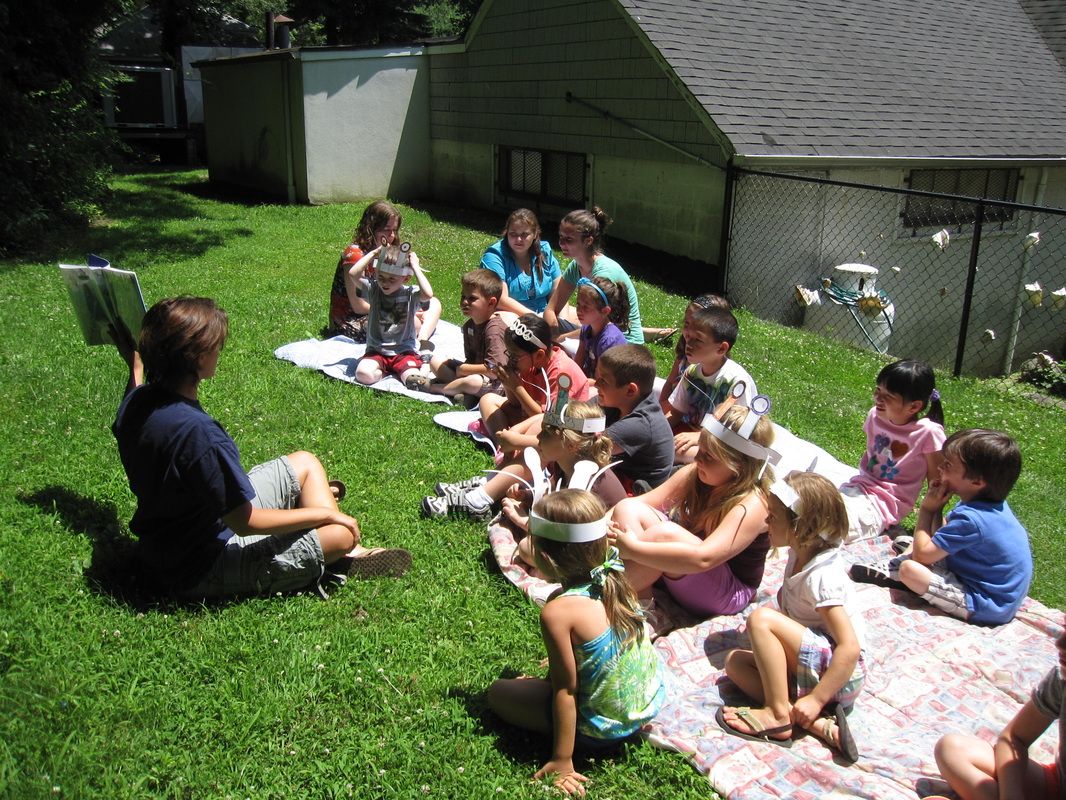 photo courtesy of CSH Whaling Museum
Cold Spring Harbor Whaling Museum- Every year the museum hosts a variety of camps with different activities all of which explore the ocean in fun ways. Camp starts off with open free-time in the workshop room, followed by the days set activities which can include hands-on time with collections, playing games, and creative art-making. There is snack time as well as lunch break time. There are sometimes even live animal visits and trips to the beach!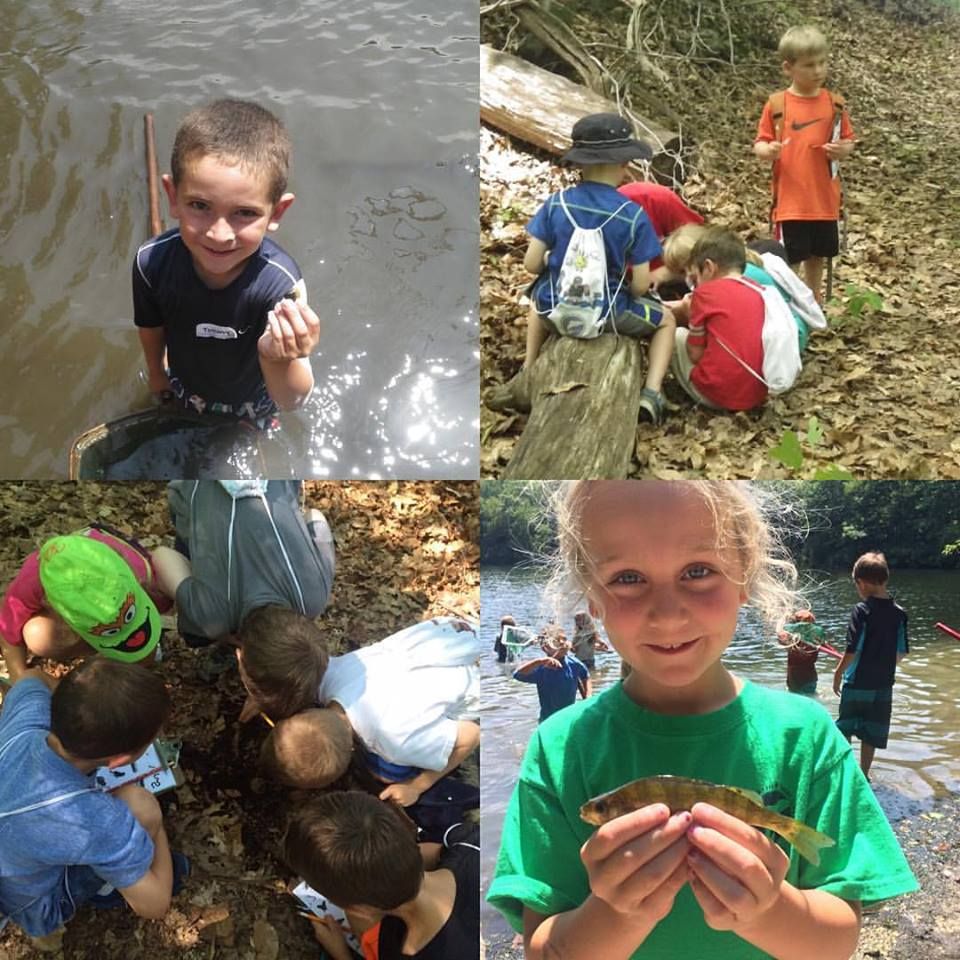 photo courtesy of CSH Fish Hatchery
Cold Spring Harbor Fish Hatchery- Each Summer, the Fish Hatchery runs a variety of camps specifically centered on different age groups. Young explorers are surrounded by nature. They are given hands-on adventures, opportunities to create nature crafts, interact with live animals and more!
Cold Spring Harbor DNA Lab- The renowned Cold Spring Harbor Lab holds fun and challenging camps for science enthusiasts for students entering 6th-12th grade. Guided by experienced instructors, students use sophisticated laboratory and computer equipment to perform experiments several grade levels ahead of their peers.
Seahawks Sports Camp @ Cold Spring Harbor High School- unique day camp run with the cooperation of the Cold Spring Harbor School District that includes arts & crafts, sports, special events, games, dance and computers.


Huntington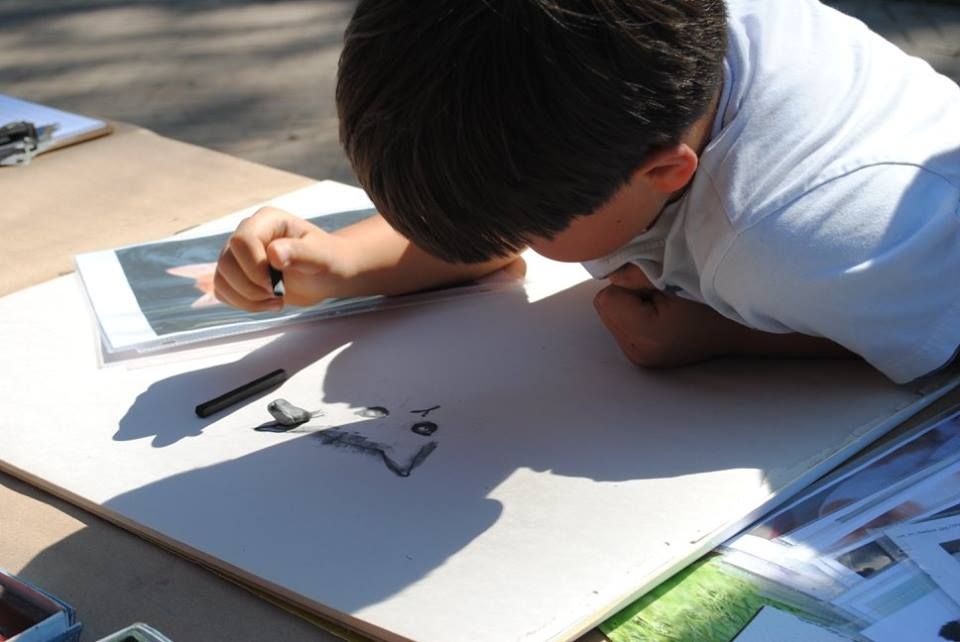 photo courtesy of Heckscher Museum
Heckscher Museum of Art- young artists are invited to create wonderful works of art under the guidance of professional museum educators. Visit the museum website to their about the collections, services and education opportunities.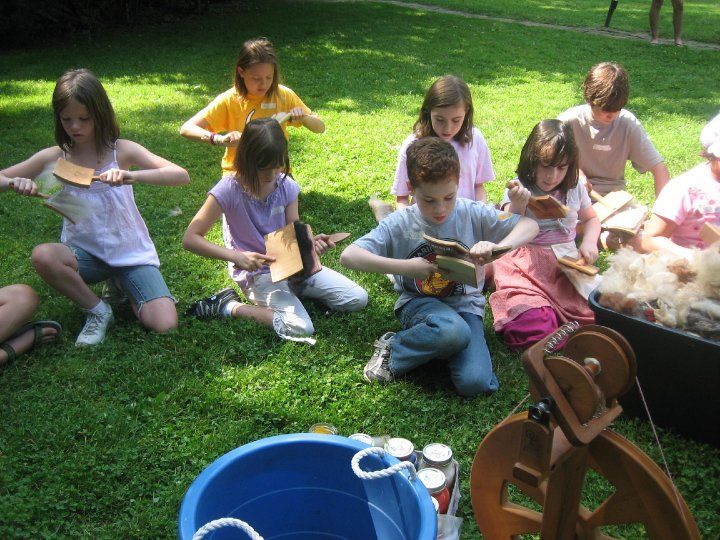 photo courtesy of Huntington Historical Society
Huntington Historical Society- the Passport to the Past program takes campers back in time to discover the crafts, culture and activities children participated in during Colonial times. It is a fun opportunity to learn through hands-on experiences which can include butter churning and weaving on looms.
YMCA Huntington- this main stay in Huntington offers day programs for all ages and interests. They offer half, regular, and extended hours for kiddie camp. Specialty camps include performing arts camp and sports camp. New for 2019 in the newly opened Healthy Living Center including a STEM room and Teaching Kitchen.
Huntington Booster Club - The camps serve as a community service to the residents of Huntington, their goal is to create a healthy, safe and competitive environment wherein the campers will work to improve individual and team skill level and learn to appreciate that competition is fun.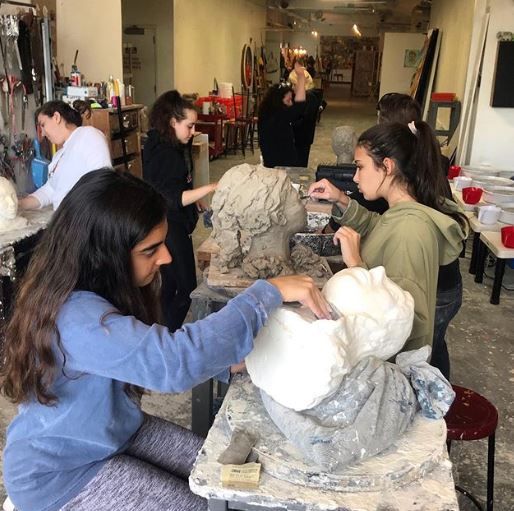 Huntington Fine Arts - offers adult and high school classes during the summer from July through August which including ceramics, drawing, painting and more.
The Village Artist - offers year-round classes/workshops in drawing, painting, sculture, cartooning, fashion design, life drawing, portfolio prep and more! They offer summer programs for children and teens.
Wildcat Summer Camp- The South Huntington Union Free School District offers a variety of summer camps for students entering grades K-8. These programs are welcome to out-of-district campers as well. Wildcat Coding Camp, Wildcat Science Camp and Wildcat Sports Camp are some of the programs offered.
Gold Medal Gymnastics Centers- Flip in to summer at one of their locations including Huntington where you can register for gymnastics camp or Ninja Zone Camp- with various activities in adventures in each.
Town of Huntington Summer Camps- the Town of Huntington runs eight different summer full day camps and eight half day programs. The programs run in different settings and offer a variety of different types of camps including skateboarding, legos, science and sports.


Lloyd Harbor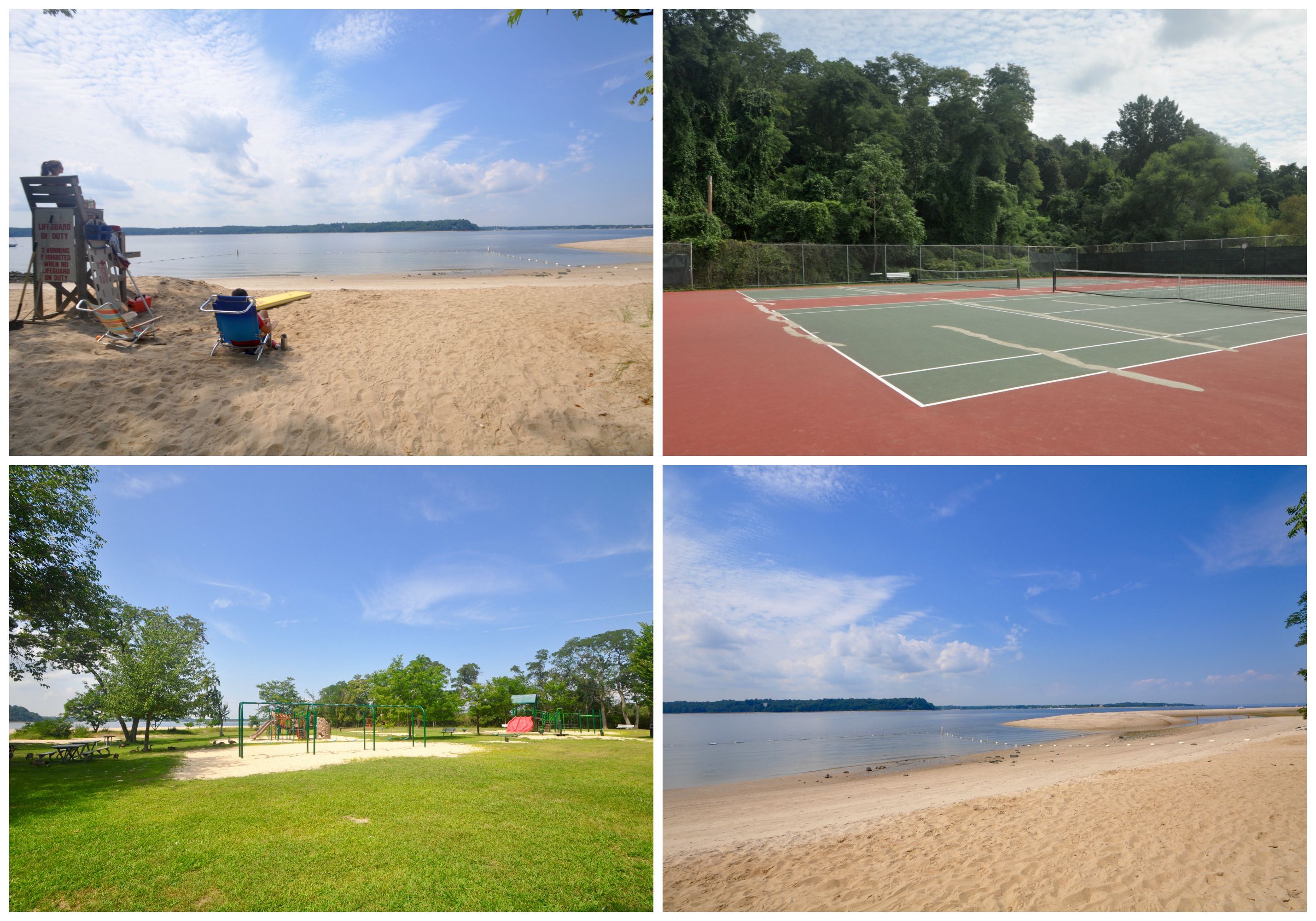 photo courtesy of Lloyd Harbor Village
Lloyd Harbor Village Park Camp - This camp for children entering 1st through 5th grade is exclusively for Lloyd Harbor Village residents. The camp runs from late June to late August and includes swimming, arts & crafts, storytelling, tennis instruction and special events.
Northport
photo courtesy of Northsport
Northsport- offers multi-sport fun camps for boys and girls during the summer. Lunch is available during these day sport filled day camps.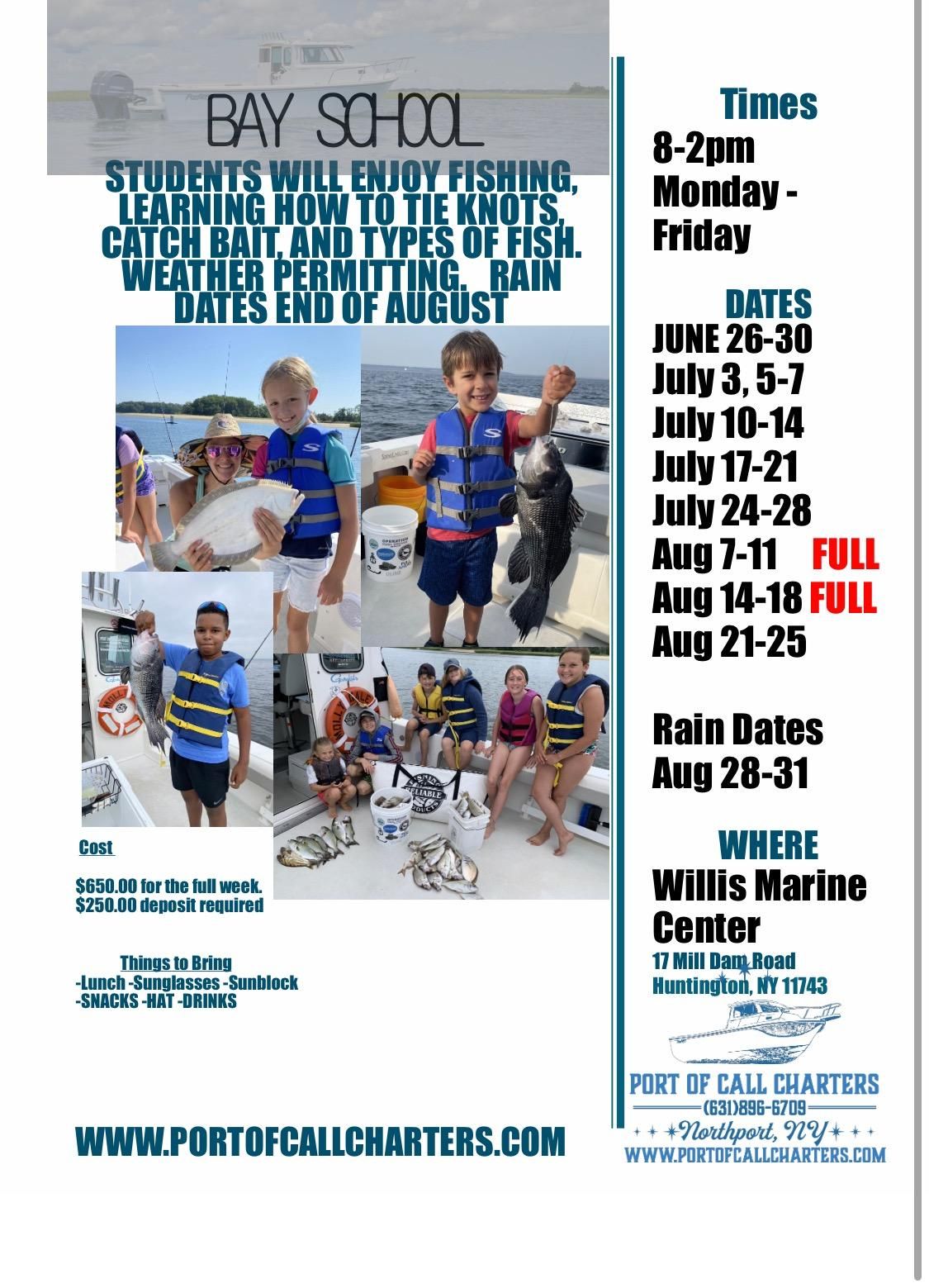 See Town of Huntington Camps for camps held in Northport


Beyond The Five Harbors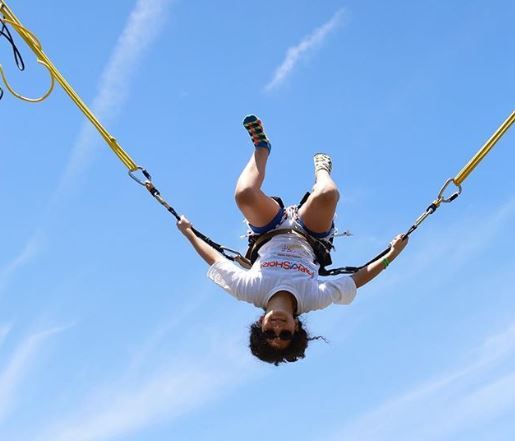 photo courtesy of Park Shore
Park Shore Day Camp: Long Island Summer Camp. Day Camp. - The Premier Long Island Summer Camp for children ages 2-14. Located in Dix Hills, NY in Suffolk County. Day Camp & Travel Programs available. Camp activities include boot camp, sports track program, aquatics, STEAM Science Kids, Extreme Adventure Program and more.
450 Deer Park Road, Dix Hills, NY 11746

631.499.8580

Hofstra Summer Camps - Hofstra Summer Camps offers a wide variety of camps across three unique program "models". These programs vary slightly in their day-to-day operations which allows each child to make the most of their summer camp experience while still gaining confidence and having fun!
1000 Hempstead Turnpike, Hempstead, NY 11549

516.463.2267




Camp W- Give your child a day full of fun with Camp W. Offering services from kindergarten through 9th grade. Campers enjoy exciting camp activities including athletics, swimming, creative arts, computers, rocketry, game room, and much more. They also offer early/late care and academic tutoring.
121 Wolf Hill Road, Melville, NY 11747 -
Birchwood Intermediate School

631.692.6222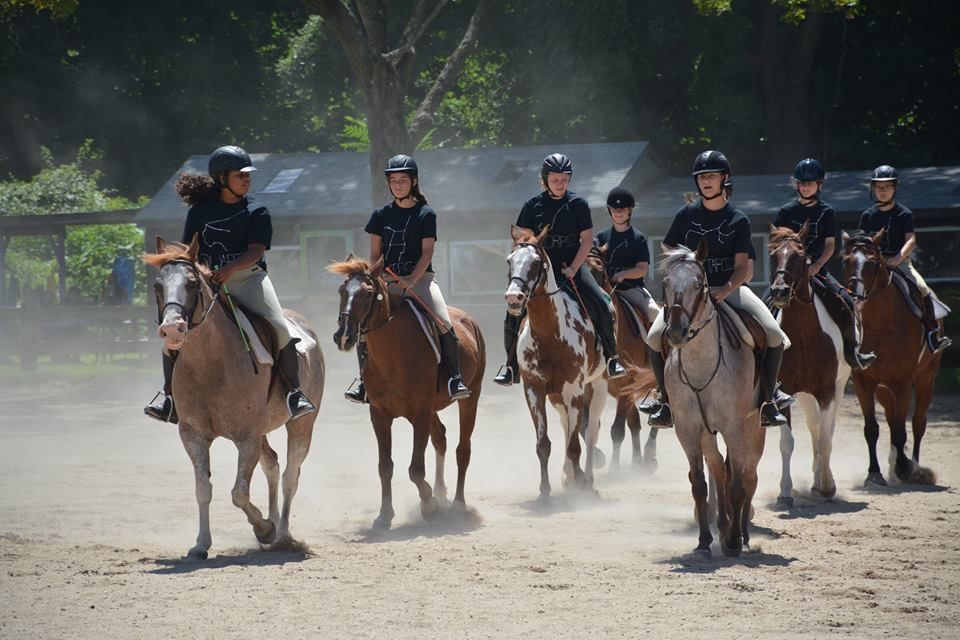 photo courtesy of Thomas School of Horsemanship
Thomas School of Horsemanship- children 3 years to 15 years old experience swimming, sports & arts as well as a full riding program. A unique experience to interact and bond with horses.
250 Round Swamp Road, Melville, NY 11747

631.692.6840
The Waterfront Center - Set your child on a new adventure this summer, as they make unforgettable childhood memories and discover the Oyster Bay National Wildlife Refuge!
1 West End Avenue, Oyster Bay, NY 11771

516-922-SAIL
Kenwal Day Camp - summer camp for children ages 3 to 15 which offers a plethora of activities including inflatable water park, mini golf, sports, theater, theater, dance, zip lines, go karts, rappelling, and so much more.
100 Drexel Avenue, Melville, NY 11747

631.694.3399
Sportime - Syosset's center for sports and most notably tennis offers camps for 3 age groups- Preschool camp ages 3-5, tennis & sports camp ages 6-16 and then John McEnroe Tennis Academy for ages 7-18. Experienced coaches/counselors provide a safe environment for campers.
75 Haskett Drive, Syosset, NY 11791

516.364.2727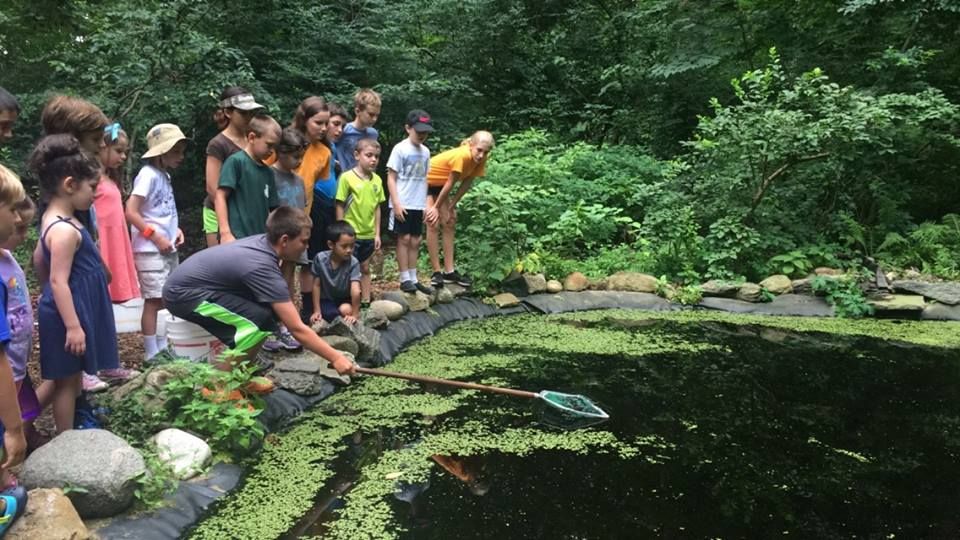 photo courtesy of Theodore Roosevelt Sanctuary (check back for future programs)
Learn at home:
Fun & Treats: