Fun Fall Festivals on Long Island
2022 Fall Festival dates, scroll for more info:
9/16-9/18- Old Bethpage - Long Island Fair
9/17 - Greenlawn- Pickle Festival
9/17-10/30 - Westbury - Hicks Fall Festival
9/15 -10/30- Melville- White Post Farms Fall Festival
9/24 -9/25- Greenport- Maritime Festival
10/7-10/10- Huntington- LI Fall Festival
10/8- Huntington- Elija Farm Fall Festival
10/8 - 10/9 - Montauk- Fall Festival & Chowder Contest
10/15-10/16 - Oyster Bay- Oyster Fest
TBD - Melville- Schmitt's Fall Festival
TBD- CSH - Fish Hatchery Fall Festival
TBD- West Hempstead- Hempstead Lake Fall Family Freshwater Fishing Festival
*Bonus* Scroll for link to Halloween Events
Don't Forget To Check Out Our Fall Fun Guide: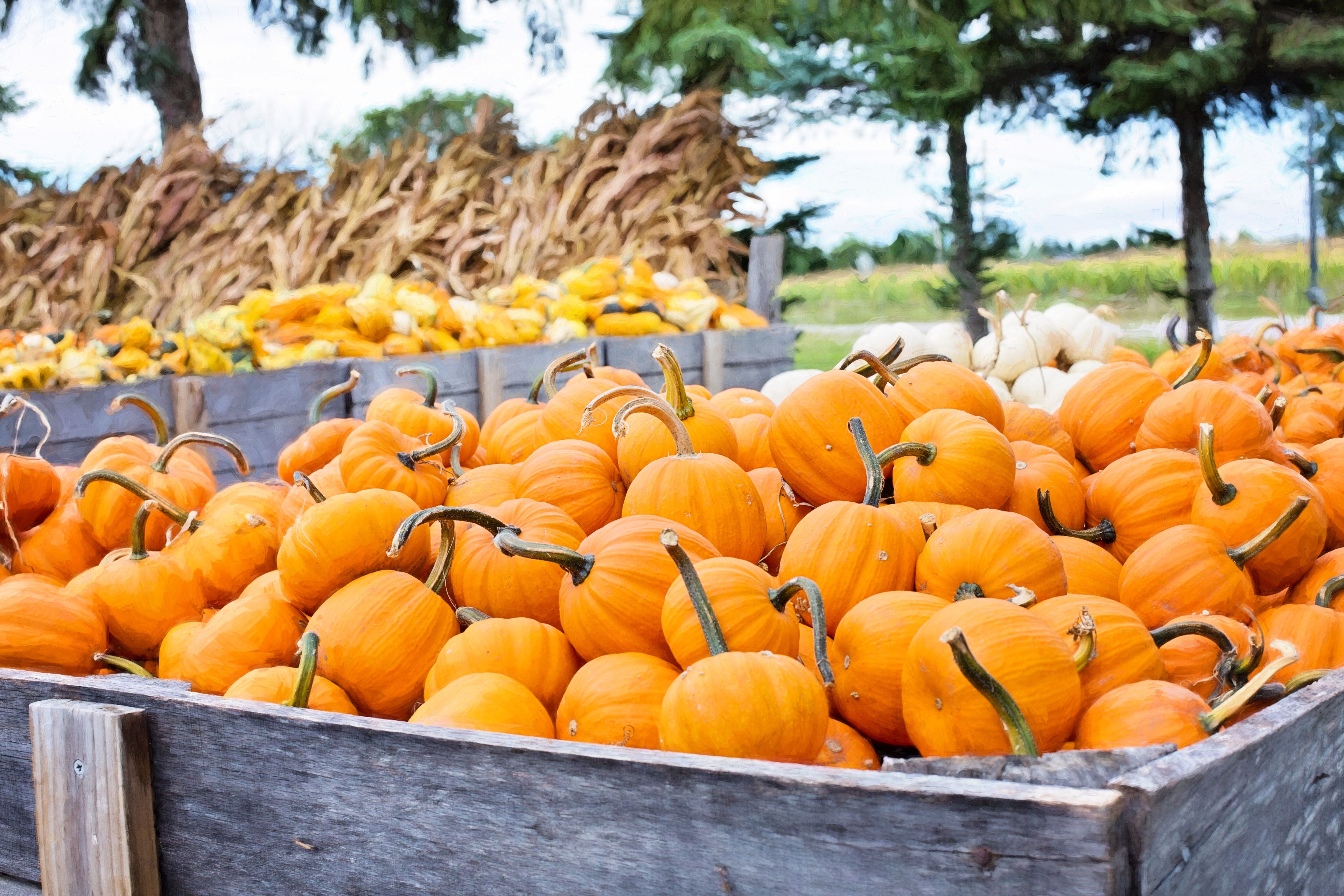 Celebrate Fall & 'National Pumpkin Day' on Long Island with some great pumpkin picking...
Greenlawn-Centerport Historical Association- Annual Pickle Festival~ September 17th - head to the John Gardiner Farm to enjoy a variety of farm delicacies including a variety of pickles. photo courtesy of Litimes.org
Old Bethpage- The Long Island Fair ~ September 16th-18th ~ Thousands of exhibits are entered to compete for blue ribbons in categories such as culinary, horticulture, livestock, needlework and hobbies. In addition, a variety of performers and demonstrators will provide traditional entertainment including: musicians, jugglers, magic shows, puppet shows, a mime, contra dancing and craft demonstrations. Skilled lumberjacks will be showing off their talents competing in events such as axe throwing, crosscut sawing and log rolling contests. Band concerts, pony & camel rides, an exotic petting zoo, as well as children's races and games of skill offer amusement in a unique setting. photo courtesy of Old Bethpage Village Restoration
Westbury- Hicks Nursery- Fall Festival ~ September 17th- October 30th ~ Take a picture with Otto the Ghost*, enjoy a hayride down a decorated trail and visit with the farm animals. And while you're here enjoy our fresh picked apples, fudge, roasted corn*, popcorn*, apple cider, candy apples and other fall treats! Our animated children's story, featuring Otto the Ghost, leads children and adults through a new story each year that focuses on friendship, family and Halloween cheer. In addition, we encourage children and adults to grow their own pumpkins to enter in our giant pumpkin contest. photo courtesy of Hicks Nursery
Meville- Schmitt's Fall Festival ~ open weekends and weekdays for fun fall activities.
Melville- White Post Farms ~ Weekends & Columbus Day starting September 25th. - Enjoy your favorites such as Sing-A-Long Hayrides, Pumpkin Picking and Paint Your Own Pumpkins. Also enjoy five great shows including The Dominguez Attractions, The Dynamic Duo Variety Show, The Agri-Puppets, Kids Celebration Game Show, and the Magic of Jim McClenahan. Between the activities stop by one of the Fall Food stands for a delicious lunch! photo courtesy of White Post Farms
Greenport- Annual East End Maritime Festival ~ September 24th & 25th ~ fundraiser to support the East End Seaport Museum which joins nautical history with merriment. Parade, music, demonstrations, artisan vendors, childrens activities, food, beer and local wines, a sail to Long Beach Bar "Bug Lighthouse" and much more! photo courtesy of the North Fork Chamber of Commerce
Cold Spring Harbor- Cold Spring Harbor Fish Hatchery ~ Fall Festival- TBD ~ features Petting Zoo, Castle Bouncer, Pumpkin Patch, Games, Environmental Exhibitors, Food, Live Animal Encounters & Music.
Huntington- Long Island Fall Festival ~ October 7th-10th ~ is one of the largest of its kind the Northeast. Filled with vendors of all sorts including food , arts & crafts as well as an international food court with beer and wine tent. Also in Heckscher park is an array of entertainment as well as carnival attractions. photo courtesy of the Long Islander
Huntington- Elija Farm Fall Festival ~ October 8th ~ purchase of ticket includes a pumpkin for each child, music, bounce house, face painting, wagon rides and much more including farmers market produce and artisanal food.
Montauk- Montauk Fall Festival & Clam Chowder Contest ~ October 8th & 9th ~ make a day of it and enjoy events of the green including Saturday's Annual Chowder Contest. Other fun entertainment includes live bands, pumpkin painting, kid crafts, bouncy rides, street painting and delicious treats along with the Chinese Auction, Online Silent Auction and the fabulous food tent. Farmer's Market Vendors will line the street both days. photo courtesy of 27East.com
Oyster Bay- Annual Oyster Fest ~ October 15th & 16th
The Oyster Festival offers a fun mixture of new activities and old favorites that are certain to entertain the entire family including live entertainment, ships, top-notch artisans, pirate shows, midway rides, and the iconic oyster eating and shucking contest. And of course...the Food Court, where volunteer chefs and culinary pros work side by side, cooking and serving dozens of unique oyster, clam and other seafood concoctions along with traditional festival fare.
Profits from all FOOD COURT sales directly support 25 participating local charities while proceeds from carnival rides and merchandise sales is donated to additional charities supported by the Rotary throughout the year. photo courtesy of LIPulse
West Hempstead- Hempstead Lake Fall Family Freshwater Fishing Festival~ TBD ~ family-oriented annual fishing festival integrates fishing with fall activities, such as a casting for pumpkins contest and pumpkin decorating. The event also includes fly fishing instruction, demonstrations, and outdoor exhibits by local fishing clubs. Children also enjoy an inflatable, pumpkin decorating, face painting and much more! Rain or shine event. photo courtesy of Newsday
Halloween events..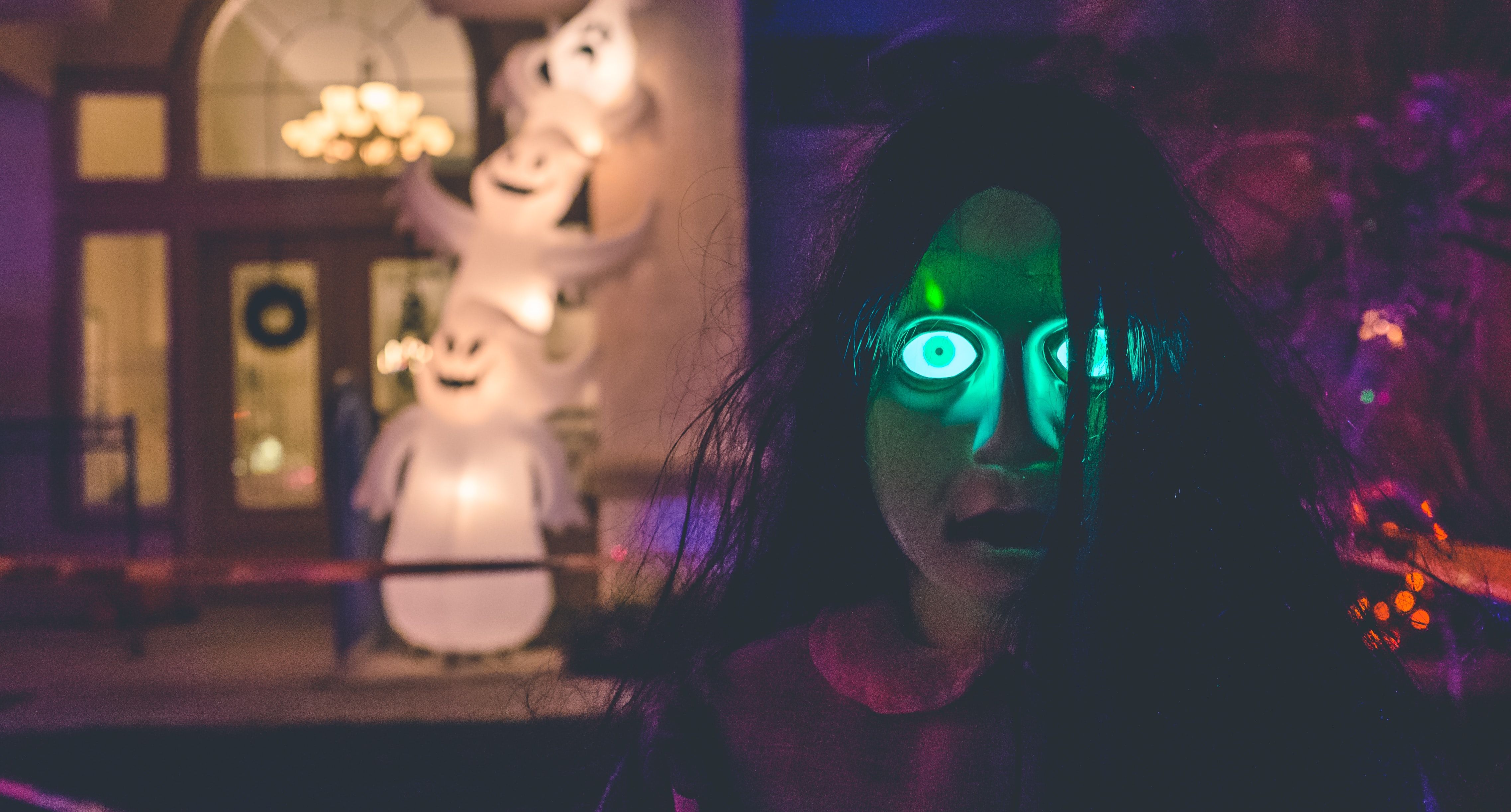 Halloween haunted houses and more spooky things to do across Long Island during October....