Dog Friendly Restaurants, Parks, & Beaches in The Huntington Township of Long Island
Dogs need to feel lucky to live here also, so take your pup out for the day in the five harbors area and show them what makes living here so special!
National Dog Moms Day is Saturday May 11th!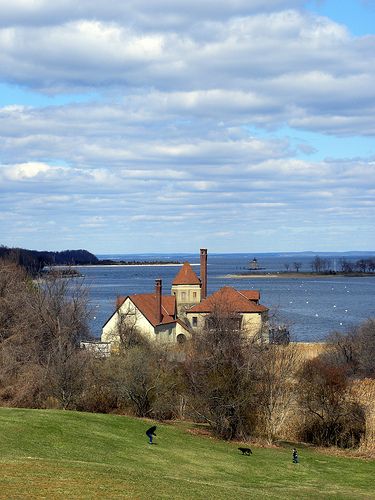 The most beautiful (unofficial) dog park on Long Island is located right here in Huntington at Coindre Hall at101 Browns Rd. Your pup will have a blast romping in the fields, playing on the beach and taking a dip in Huntington harbor. And at the same time, you will get to meet other dog lovers and enjoy one of the most picturesque waterfront settings in the Five Harbors area.

East Northport at Deposit Rd - this park provides shade and benches. Apply for a free dog permit at the Huntington Dog Shelter right next door.
West Hills Dog Park on Sweet Hollow & Round Swamp Rd is a huge 2 mile fenced in area. There is permanent seating, shaded areas, doggy water fountains and even a designated area for small dogs off High Hold Drive. Admission fee and card are required. Call 631-854-4423 for info.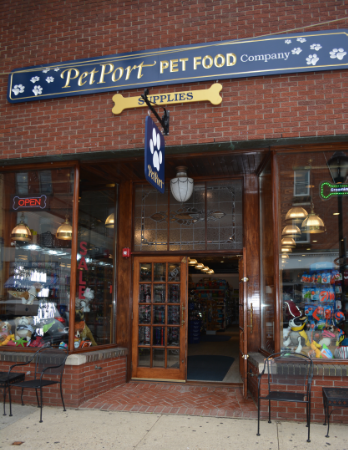 Northport Village is a nice place to stroll with your dog along Main Street and then down to the waterside park. You'll encounter other doggie friends and there's even a water bowl by the Northport Dock. Stop by Pet Port just a short stroll up from the water to grab a toy or hop in the car and head to Barkfield Road in East Northport for healthy and unique dog treats made in the USA.
For another scenic workout for you and your (leashed) dog, go on the Walt Whitman Trail (38-42 Reservoir Rd, Huntington). This 4.25 mile hike will take about 2 hours to complete. It's mostly flat aside from the moderate climb to Jayne's Hill. At 400 ft above sea level, it's the highest point on Long Island!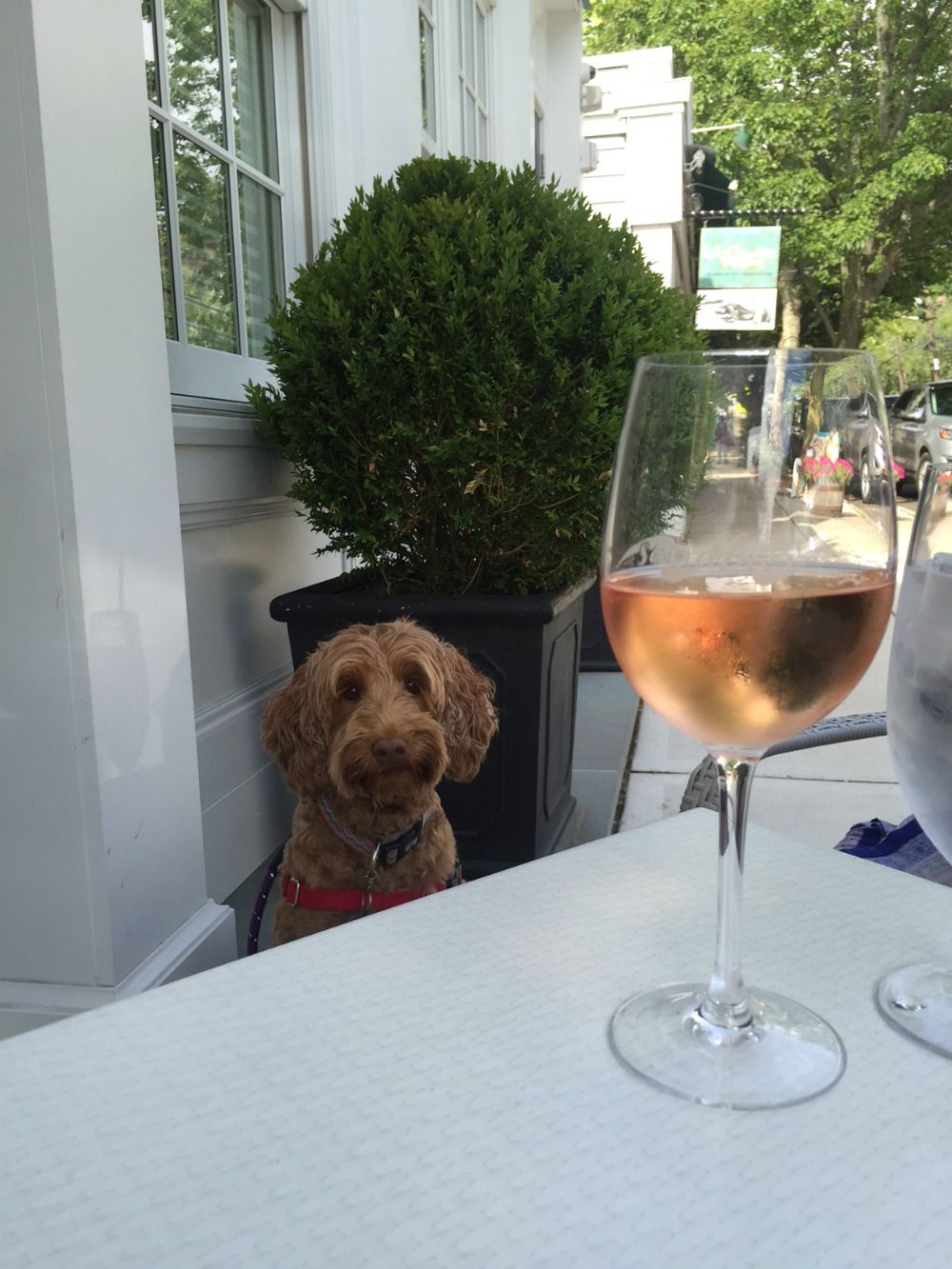 LTLH pet Nellie sitting table side at SandBar
The Harbor Hound in Cold Spring Harbor is a go-to spot for grooming and cute accessories and even costumes for Halloween (also seen in TLC's Long Island Medium). Stroll further down the way to the Sandbar, where they are happy to have your pooch sit by as you dine al fresco.
Huntington Village restaurants such as Besito & Buenos Aires have dog bowls and biscuits outside for your pooch to enjoy. The Community Pet Shop is a quick stop for all your furry friend supplies.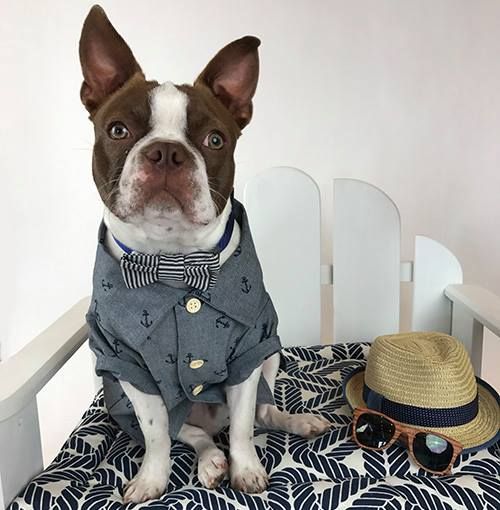 photo courtesy of Fetch
Fetch is luxurious lifestyle boutique for dogs including apparel, layette and fashion accessories including bow-ties for those special occasions.
For a special treat for your furry friend, head to Kerber's Farm for gourmet dog cookies.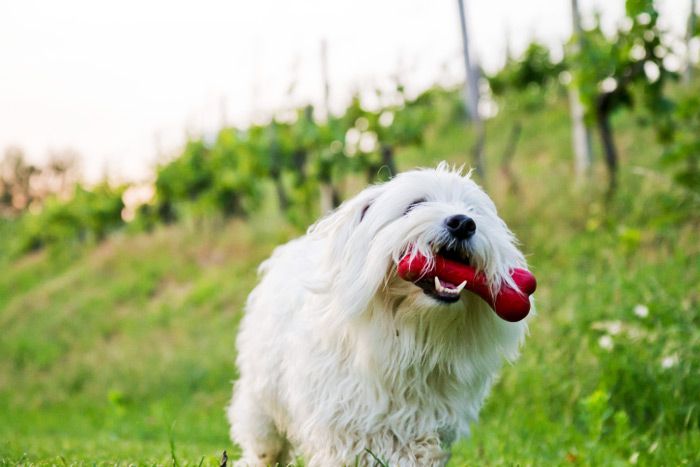 Blydenburgh Dog Park (off Vets Memorial Highway) in Smithtown is an entirely fenced in 2 acre parcel with separate areas for small and large dogs. A pass key is required. Contact the parks department for information.
Eisenhower Park (East Meadow, Merrick & Stewart Avenues) has 1.5 acres of space which is divided in to two areas for large dogs and small dogs. Each area has shade structures, water stations, waste stations and benches.
Old Bethpage Restoration Dog Run at 1303 Round Swamp Rd in Old Bethpage has dog runs for large & small dogs. There are "green" water systems and benches for the owners. Hours are the same as Old Bethpage Restoration Wednesday through Sunday 1 pm - 5 pm. No fee.
Christopher Morley Park (500 Searingtown Road) in Roslyn has a year round dog run on the north side of the park.
If you are heading to the beach or village with your dog remember to keep them leashed and call ahead to make sure Fido is welcome. In East Hampton, pets are ok on the beaches. Montauk - pets are allowed on beaches before 10 am and after 6 pm. Port Jefferson is very dog friendly and has doggie scoop bags outside on the village streets. West Hampton allows pets on the beach before 7 am and after 9 pm.
Two vineyards on Long Island, Bedell Cellars and Baiting Hollow Farm welcome leashed dogs on the lawn in the picnic area. Martha Clara Vineyard features "Vines and Canines Educational Vineyard Walks".

Don't forget dog etiquette while you're enjoying the day:

Keep your dog on a leash,
For safety reasons never let your dog greet others unless invited,
Make sure your dog is well behaved and obeys commands, Pay attention to your dog and be responsible for his behavior, Follow the rules posted at the park and
Scoop your poop!




Dog Events To Enjoy Throughout the Year:

Paws for a Cause- Visiting Nurse Service & Hospice of Suffolk, Inc- Dog Walk & Costume Contest- Northport

Corky's Canine Costume Parade- Cold Spring Harbor

Sweater Party- Harbor Pet Ugly- Greenport

Rotary Pet Parade- Sayville

Fall Dog Weekend- Old Westbury Gardens- Old Westbury

Fall Dog Festival & Costume Parade- Old Westbury Gardens- Old Westbury

Spring Dog Days - Old Westbury Gardens- Old Westbury

Spring Dog Exhibitors & Vendors- Old Westbury Gardens- Old Westbury