10 Waterfront Restaurants on the South Shore of Long Island
At Lucky To Live Here Realty we're dedicated to keeping it local!
You don't have to drive to the Hamptons to enjoy waterfront restaurants. We're lucky to have fabulous waterfront options across Long Island's South Shore. Not only amazing food but the WOW views will make the experience even more special. Cheers to coastal living and Summer dining!
Follow us on Instagram for more local Summer fun: @LuckyToLiveHere - Looking to make a move? Email us here.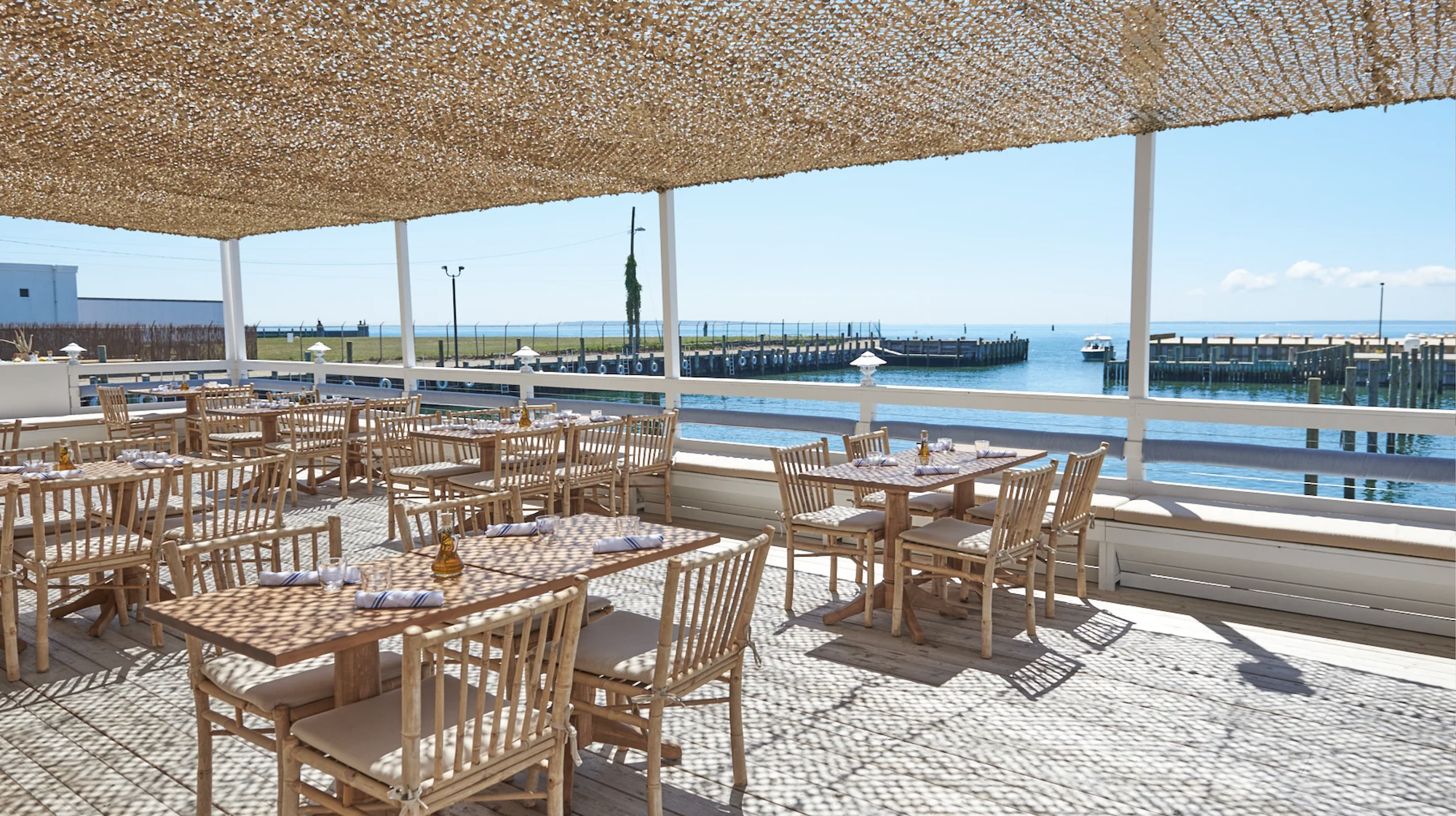 Tie up or anchor down at these local watering holes and grab a bite to eat. Enjoy dock and...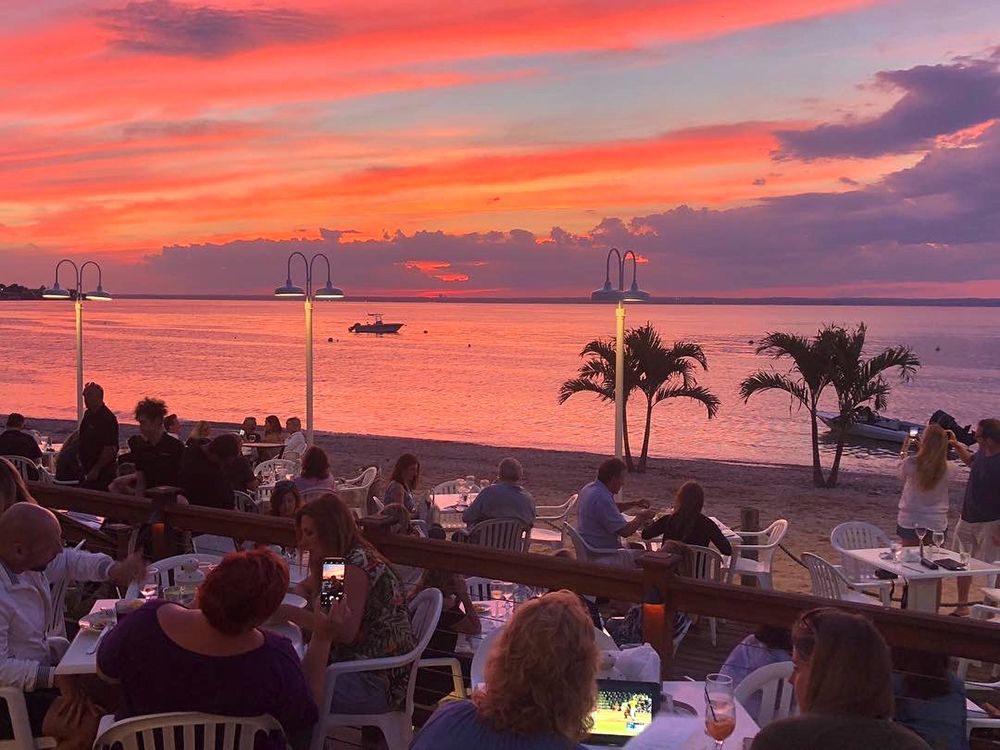 Dig your toes in the sand and enjoy beachside eats and drinks on Long Island!...
1. Jordan's Lobster Farms, Island Park
Jordan's offers premier seafood year round. Check out the waterfront outdoor patio for fresh seafood and beautiful views.
Tip: Cater your holidays and other special events with the take out menu
Address: 1 Pettit Place, Island Park
P. (516) 889-3314
2. The Buoy Bar, Point Lookout
Buoy Bar located on Reynold's Channel in the quaint town of Point Lookout, NY. The Buoy Bar offers waterfront dining and drinks with excellent sunset views from the outdoor dock. Enjoy this seafood restaurant for lunch and dinner throughout the summer season.
Tip: Dock your boat for free until 6pm for waterside lunch or drinks
Address: 72 Bayside Drive, Point Lookout
P. (516) 432-3975
3. Atlantica at the Allegria Hotel, Long Beach
Right off of the Long Beach boardwalk, Atlantica has an oceanfront view with gourmet cuisine. Diners can see large ships at anchor, the surf breaking on the beach a amazing sunset views.
Tip: Brunch is offered every Saturday and Sunday from 11am – 3pm
Address: 80 W Broadway, Long Beach, NY 11561
P. (516) 992-3730
4. Rachel's Waterside Grill, Freeport
Rachel's has new American seafood on Freeport's famous Nautical Mile. Offering a variety of dishes, Rachel's uses fresh ingredients to create interesting dishes for brunch, lunch and dinner.
Tip: You Hook It, We'll Cook It offered every day until 6 pm at the bar
Address: 281 Woodcleft Avenue, Freeport
P. (516) 546-0050
5. Salt on the Water, Merrick
SALT is a waterfront restaurant in the heart of Nassau County which pairs new American cuisine with fresh seasonal cocktails in a casual waterfront atmosphere. Come by car or boat to enjoy awesome food with great sunset views.
TIP: Stop by for Brunch on Sundays and Happy Hour weekdays
Address: 3100 Whaleneck Drive Merrick
P. (516) 442-7470
Cardoon offers waterfront dinning. Dock your boat for Mediterranean food with a views 7 days a week for Lunch and Dinner. Sunday brunch is offered from 12-3
Tip: Happy Hour is at the bar Wed-Fri 5 – close and Sat & Sun 12- 7pm
Address: 2479 Adler Court, Seaford
P. (516) 785-2390
Tres Palms offers waterfront dining with amazing views. Signature dishes include seafood specials, and American style entrees.
TIP: Happy Hour Tues-Fri 3-6pm
Address: 16 East Court, Babylon
P. (516) 785-2390
Flynn's Fire Island restaurant and night club offers beautiful waterfront dinning, live music and happy hour!
Tip: Flynn's is not accessible by car!
Located: BY BOAT - Lat = West 73.8247 degrees & Lon = 39.004 OR Fire Island Ferry
P. (631) 583-5000
9. The Oar Steak & Seafood Grille, Patchogue

The Oar is an experience you can't miss. No matter what you order on our menu, you can count on beautiful plating and a meal cooked to perfection. When you join us for dinner, every day of the week we'll have a new special, so you'll always have a new entrée to add to your list of favorites. From our Lobster Fest special on Mondays, Dock to Table special Tuesdays and our Seafood Paella specials on Wednesdays – there are countless options for anyone craving a little steak or seafood to add to their dinner. Take a peek at our menu and join us at The Oar for a fantastic dinner with us!
Address: 264 West Ave Patchogue, NY 11772
P. 631-654-8266
10. The Lakehouse, Bay Shore
An ideal destination for personal and corporate events, The LakeHouse is a versatile venue that is easily customized for a small group, any crowd or occasion. The Lakehouse is the perfect setting to host your special event on our breathtaking deck overlooking the Great South Bay or join us in our well-appointed dining rooms for an intimate night or elegant affair.
Address: 135 Maple Ave, Bay Shore, NY 11706
P. 631.666.0995
BONUS: The Boatyard, Tobay Beach
The Boatyard is your next spot to spend the summer at Tobay Beach! We open at 4pm on Monday through Friday and at 12pm on Saturday and Sunday! We'll have live music 7 days a week with some of the biggest bands on Long Island stopping by every weekend. At The Boatyard, we feature five separate food locations inside including a taco bar, raw bar, pizza bar, salad bar and an American Bistro! Whether you're dining with us or hitting the dance floor, you're guaranteed to have a wonderful time at The Boatyard!
Address: 1 Ocean Parkway, Massapequa
P. 516.324.8474
Smuggler Jack's, Massapequa
157 Forest Ave, Massapequa, NY 11758
P. (516) 798-6000