St. Patrick's Day in Huntington, NY
The St. Patrick's Day Parade is back again in Huntington! Grab your green gear and some buds and head down to the village for the celebration. Grab your favorite restaurant items from the parade route for dine-in or take-out- we have your restaurant guide below.
"May your pockets be heavy and your heart be light, may good luck pursue you each morning and night" ~ Irish Blessing -- because Irish or not, we are all Lucky To Live Here™!
Facts About St. Patrick's Day 🍀
The Shamrock was considered a sacred plant

The first

St. Patrick's Day Parade

was

held in America and actually predates the founding of the US

Corned beef and cabbage was also started in America

Another Fun Fact: Lucky To Live Here Realty Anniversary is March 17th
The parade route that kicks off around the Big H shopping center and continues down 110/NY Ave to St. Patrick's Church.

There are plenty of stops for libations starting off around High Street including Nag's Head, Katie Mc's or The Tavern or head to Sapsuckers on Main Street. Your guide for parade route eats & additional drinks below.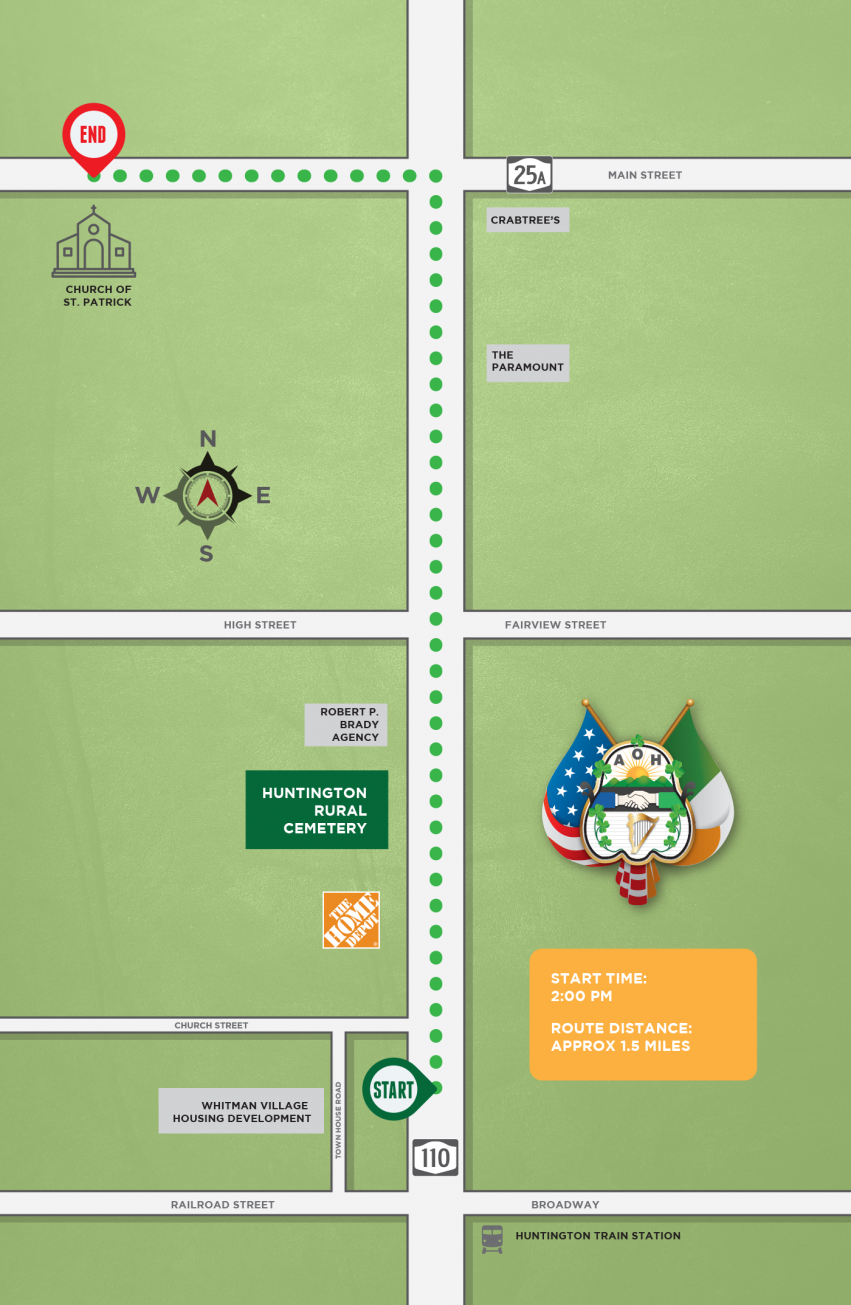 Food From The Parade Route:
Katie Mcs and Nags Head are right on the parade route. Nags Head has doors that open up on to NY Ave, a perfect viewing spot as long as you are there early. These bars will be sure to keep libations cold and on-going! Venture on down the way to grab some Irish grub...
Porto Fino... Supplement your liquid diet before, during or after the parade with their delicious pizza. Keep a look out for their signature corned beef and cabbage slice and don't forget to dip in to the spicy mustard! This isn't available all year so make a point to give it a try!
Meehans, 371 New York Ave, Huntington. With the slogan "Meet, Eat, and Drink" this Modern Irish bar and restaurant, right on the St. Patrick's parade route, is an easy stop to meet up or gather the troops. Dive into a classic Irish dish like corned beef and cabbage or pull up a stool at the huge bar and grab a Guinness. There's still much crawling to do so after a rest ...head on out.
Sapsuckers, 287 Main Street, Huntington. Be sure to check out their "Field Guide to Beer" and order their famous "Alabama Sloppy Hammer" sandwich.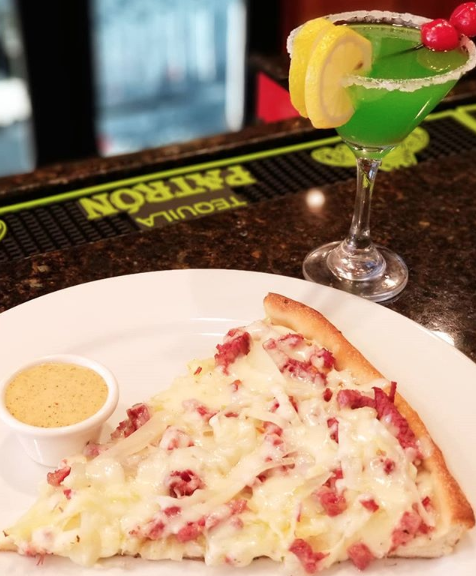 Just Off The Parade Route
Finnegans, 5 Wall Street, Huntington. We love to come here for burgers all the time. They have great food, sticky floors and lots of Irish beers. It is truly the place "where everybody knows your name." Which is impressive, since they were established in 1913 and that's a lot of people to remember. So stop by and do something memorable.
Christopher's Courtyard Cafe, 8 Wall Street, Huntington. Stop in for great bar food and outdoor dining on patio with DJ on day of parade. Move on over to...
McKeown's Pub, 1 Clinton Ave, Huntington. Replaces former Mary Carroll's but keeps the great vibe and enjoyable outdoor bar area. They are the spot for the proper pint of guinness.
Rust & Gold- 70 Gerard Street, Huntington, This place is all about good food, good drinks and good times. Located in the former home of Rookies, this spot is a Huntington must-stop and the locals rave about the creative menu items and drinks. Get in the St. Paddy's day mood with a corned beef & kraut egg roll.
Finley's, 43 Greene Street, Huntington. Another favorite place where "the beer's always cold and the staff is always warm". Love the barbecue baby back ribs along with one of the 32 draughts and over 65 bottled beers. Keep moving- there's music to listen to...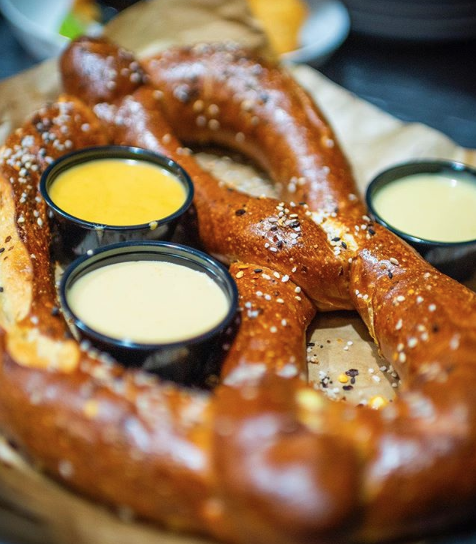 Nearby Fun
The Shamrock, 138 New York Ave, Halesite, (across from Huntington Harbor). This long-time family-owned establishment is a popular local hangout with great pot roast, pool tables and a really fun atmosphere. If you stop by, you may not want to leave and that's okay.
Napper Tandy's- 229 Laurel Rd, Northport, Okay, at this point, you may be toast, and if so we don't want you on the road driving to Northport. But Napper Tandy's is a great Irish pub with many classic Irish dishes including fish and chips and shepherd's pie. Look for specials on food and drink along with traditional and modern Irish music all night every Sunday.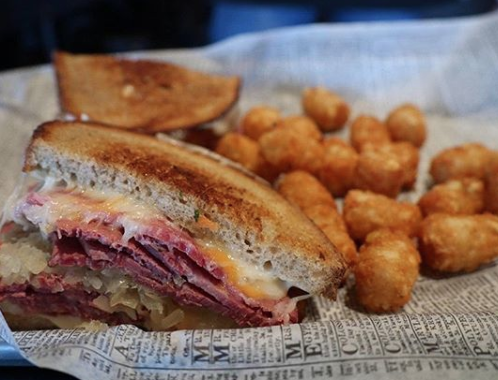 LI St. Patrick's Day Events
More LI St. Pat's Parades