Breast Cancer Awareness & Events on Long Island
Breast Cancer Awareness On Long Island
October is breast cancer awareness month. Take part in events, runs and more throughout the month (and year) which help support cancer research, raise awareness about prevention and risk factors and fund-raise for those currently in treatment.
Keep a'breast' about your breast cancer facts:
About 1 in 8 U.S. women will develop invasive breast cancer over the course of her lifetime.
Men can develop breast cancer too. A man's lifetime risk of breast cancer is about 1 in 883.
Besides skin cancer, breast cancer is the most commonly diagnosed cancer among American women.
A woman's risk of breast cancer nearly doubles if she has a first-degree relative (mother, sister, daughter) who has been diagnosed with breast cancer.
About 85% of breast cancers occur in women who have no family history of breast cancer.
About 5-10% of breast cancers can be linked to gene mutations inherited from one's mother or father. Mutations in the BRCA1 and BRACA2 genes are the most common.
Information from BreastCancer.org
Pink Aid
Compassion until there's a cure
Lucky to Live Here Realty is a proud sponsor of Pink Aid
Pink Aid is a grant-based organization that funds the efforts of organizations that provide various types of compassionate care… currently locally and ultimately beyond. Their mission is to help under-served local women survive breast cancer treatment with support and dignity, to provide screening to women in financial need, and to empower breast cancer survivors to heal by helping and inspiring others.
Support their efforts at the annual Luncheon & Fashion show
Also take part in their Sweat 4 Pink LI and Warrior Connection Lecture Series.
Our very own Lauryn Koke (pictured at right and below) is a proud member and of PinkAid.
If you are currently undergoing treatment, please visit PinkAid for support.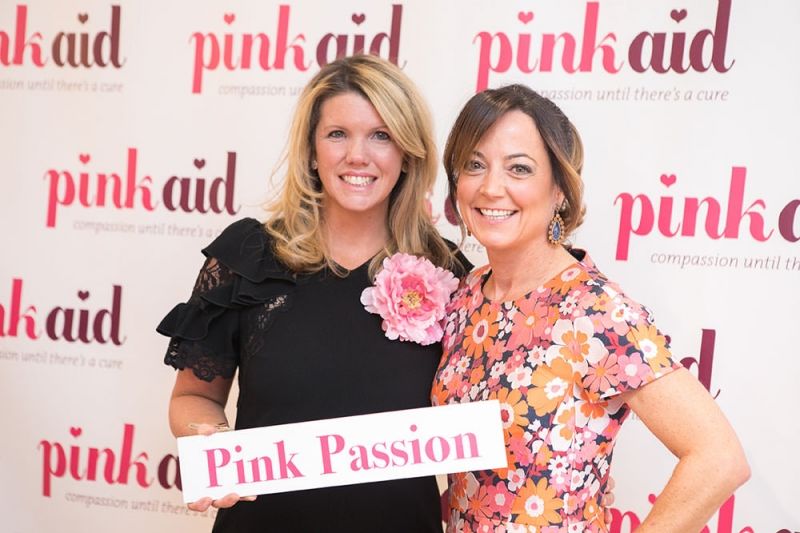 Pink Aid Long Island donates $105,000 to Northwell Health for women who could not otherwis...
Run/Walks For Awareness
Hope Runs Here

-5-Mile run benefits LI2DAY and the Islip Breast Cancer Coalition

MWCABC 5k- Manhasset Women's Coalition Against Breast Cancer- the coalition offers support and education initiatives including its Outreach Program, which assists women in Manhasset and surrounding communities who have been diagnosed with breast cancer and related diseases.

October 6th- Mary Jane Davies Park, Manhasset

Making Strikes Against Breast Cancer Walk - unite communities behind the American Cancer Society's efforts to save lives from breast cancer.

October 20th, 2019- Jones Beach State Park- Field 5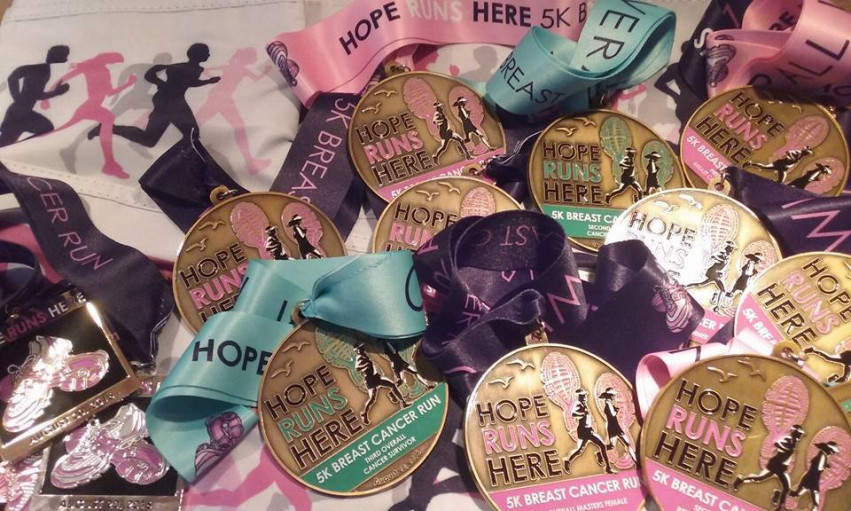 Events For Awareness
2019 Pink Aid Long Island Luncheon & Fashion Show

- More than 300 women and men come together united by one mission: to improve the lives of uninsured and underinsured women in Long Island as they undergo testing, treatment and recovery from breast cancer.

Rocking the Road For A Cure- two-part event including a scenic police-escorted motorcycle run from Queens to Long Island and an after-party featuring live music, food, raffles, prizes, vendors, and competitions with trophies!
Custom & Car Show Park Off for Breast Cancer Awareness- all proceeds will benefit local families. Organized by Street Wheelz

October 6th, 2019- Westbury Toyota

Pink Flags Celebration- Join our kick off for Breast Cancer Awareness month and take a tour of the new Cancer Institute at Good Samaritan!

October 6th, 2019- Cancer Institute at Good Samaritan Hospital

Ladies Night Out presented by Manhasset Women's Coalition Against Breast Cancer-
First Company Pink's Pink Pumpkin Patch- choose from hundreds of pumpkins, beautifully painted and hand decorated. All proceeds will benefit their "got checked?" education program and campaign initiations.

October 17th, 2019- Babylon Town Hall Park

BLI Bowling Over Breast Cancer- In honor of Breast Cancer Awareness Month, join the BLI Family for a special fundraiser benefiting 1 in 9 Hewlett House.

October 18th,2019- Bowlero Sayville

Chloe Cares @ Lessings' restaurants- For every bottle of Chloe sold during October, Chloe will give $2 to the Breast Cancer Charities of America. Offered at Maxwell's, Post Office Cafe & Library Cafe
Past Events
LI2Day 13.1 Walk- June 8th, 2019

Orangetheory Fitness Hope Runs here 5K Run/Walk- June 9th, 2019

Paddle for the Battle- July 20th, 2019

Hope Runs Here 5K Run/Walk- August 17th, 2019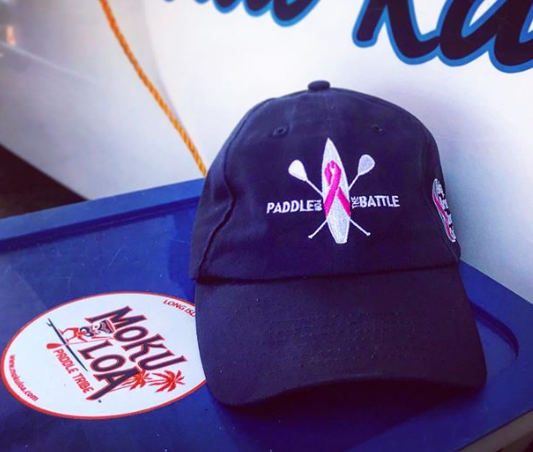 Keeping it Local- Long Island Fundraising & Awareness
LI2Day

- organized to raise awareness and funds for breast cancer and other cancer research, to benefit cancer sufferers, survivors, and their families, and to support organizations that are participating in such efforts.

Huntington Breast Cancer Action Coalition- not-for-profit grassroots organization dedicated to the ultimate eradication of breast cancer through education and awareness. Their mission is to focus on prevention methods while actively helping those who are faced with a positive diagnosis.
Islip Breast Cancer Coalition - independent, grassroots, not for profit organization of volunteers whose goal is to serve as a community resource for the residents of the Township of Islip confronted with breast cancer and other women's cancers.
First Company Pink- First Company Pink is a not for profit organization of the frontline of prevention. While raising funds for life saving breast cancer research, they also promote and support education and public awareness projects. They also have a book, and music label.
Rocking The Road For A Cure- nonprofit organization dedicated to providing professional in-home wellness services to Queens & Long Island residents undergoing breast cancer treatment.
Manhasset Women's Coalition Against Breast Cancer- all-volunteer, charitable organization founded to unite the women of Manhasset, Long Island in the fight against breast cancer. MWCABC has evolved through the years, expanding in size and scope, but has maintained an unwavering focus and commitment to finding a cure for this disease.
Got Checked To develop the building blocks of breast health and prevention from childhood through adulthood in the United States and beyond making it permanently part of young women's lives. "Leaving no soldier behind" we're also focused on the revision of the current mammogram age recommendations. Not an easy task, but necessary in our opinion because we feel the benefits most definitely outweigh the risks.