Drive-In Movies on Long Island
They're BACK!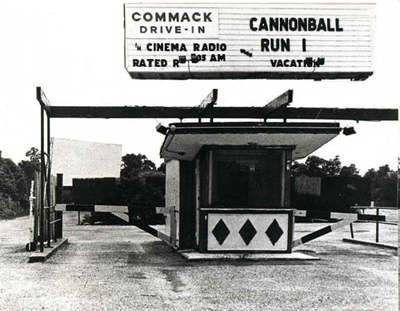 Drive-in movies are an experience which can be had in various places across the country and even upstate but Long Island left its tradition of drive-in theaters in the late 90's when the last theatre closed. In the day and age of COVID there is a resurgence in this type of this unique entertainment. Towns are putting an emphasis on bringing this socially distant fun back to a windshield of your preference. Enjoy your car and a movie all in one place.
Here are some fun facts about LI Drive-In Movies in their hey-day:
Johnny All Weather Drive-In- Copiague- One of the largest drive-ins in the country, the Johnny All Weather Drive-In covered 28 acres, featured two screens and a 2,500 car capacity. A number of amenities were offered that went beyond films, including a trolley that took patrons to an on-site amusement park and playground, a full-service cafeteria with seating on the roof and an air-conditioned 1,200-seat indoor theater for inclement weather
110 Drive-In- Melville- The site of the Marriott on Broadhollow Road used to be the 110 drive-in which had a 2,800 car capacity.
Sunrise All-Weather Drive-In- New York State's first drive-in was a single-screen operation opened in August 1938 and had a 500-car capacity. It was the fifteenth drive-in constructed in all of the United States.
Westbury Drive-In- Westbury- was the last one in operation before closing in 1998.
Here's where you'll find them today on Long Island
Tune your FM in Radio to....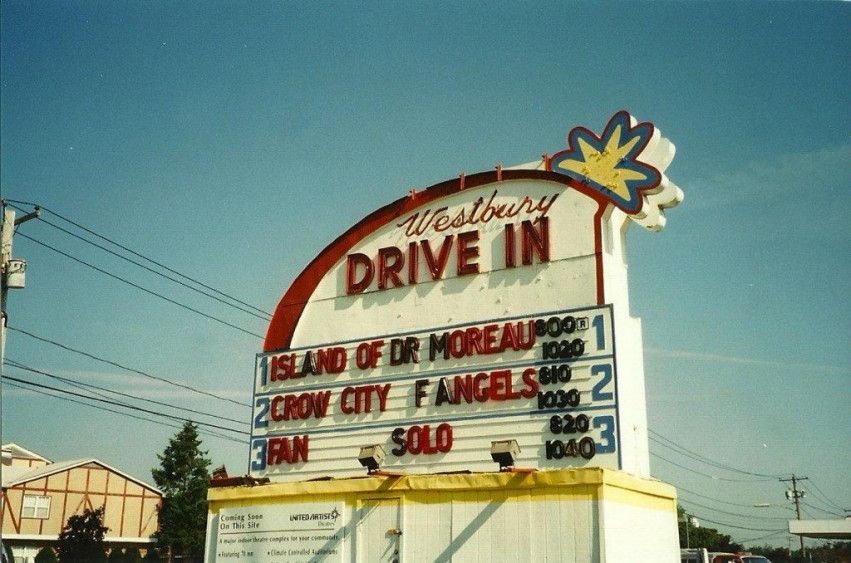 Astoria, Queens- Bel Aire Diner - kicked off its already super popular drive-in series. Make your reservations early and grab a specially named bite to eat.
Bayville Adventure Park - Visit Facebook page for times, dates, and details
Commack- Mema's Pizzeria - 8pm & 11pm showings - May 27th: Mary Poppins | May 28th: Sandlot | May 31st: Ferris Bueller's Day Off
Farmingdale- Cloud 9 Exotics: DJ Magic Presents drive-in movie, Friday June 6th - 2 showings available - Visit Eventbrite website for tickets and movie selection
Glenwood Landing, Tappen Beach - T.O.B. residents only, Thursday May 28th, at 7PM Finding Nemo - Call (516) 797-7925 for updated information
Huntington Station - Rincon Criollo - For movie schedule and reservations call (631) 271-2277
Jamesport- Jamesport Farm Brewery- Sun. June 14th 8:30, Tickets must be bought in advance as space is limited.
Kings Park- William T Rogers Middle School: Sat. June 27th 8pm, Visit Eventbrite website for tickets and details
Lake Grove- Smith Haven Mall: May 28th, May 29th, May 30th - Visit Eventbrite website for tickets and details
Manorville- Swan Lake - Dinner & drive in movie Sunday May 24th | Dirty Dancing - Visit Eventbrite website for tickets and details
Northport - Vespa Chophouse is offering up 35 spots with a limited contact dining menu for guests to enjoy their delicious food and a movie.
North Hempstead Parks & Beaches - starting in May North Hempstead will start running movies every weekend. Residents are asked to reserve their space in advance.
Oyster Bay- Coach Meeting House - New York's first pop up drive in movie theater with safe contactless food and drinks delivered to your car for a car hop dining experience.
Town of Oyster Bay, Residents Only - 7 dates and 9 locations! Visit website for movie details, free for T.O.B. only
Sayville - opening as early as June, the Greater Sayville Chamber of Commerce is seeking a location to house their drive-in movie theater proceeds of which would go to the Savville Chamber of Commerce and the Greater Sayville Small Business Relief Fund.
Sayville Athletic Club - reservation required and weekly schedule to be posted
Smithtown, Pietro Cucina Italiana: May 29th & May 31s - Visit Eventbrite website for tickets and details
Southhampton Arts Center - Southampton Arts Center is excited to announce that they will kick off Memorial Day weekend with a first-rate drive-in movie experience at Coopers Beach in Southampton Village.
Syosset - Join The Unicorn Network for their next fundraising event, a Drive-In Movie Night benefitting The Leukemia and Lymphoma Society! On June 11th, drive your whole family to this safe-distancing, fun event! Parking Lot and Movie Selection TBA. (The movie will be kid friendly)
Uniondale, NYCB LIVE - Drive-in movie weekend May 29-31, visit website for details and tickets
Stay tuned for Junkyard Drive-In - Long Island's first permanent drive-in theater coming soon!
Check back for more drive-in movies as they are added. If we missed one please let us know here.
Read Our Reviews
This real estate experience was by far the best we have ever had.
My husband and I recently purchased a beautiful home with the expertise help from Joyce and Elena. So much time was devoted to showing us the area, many homes visited until we found just what we wanted. This real estate experience was by far the best we have ever had. True professionals and warm people. Looking forward to keeping in touch with our new neighbors!
We cannot thank you enough for all your hard work, creativity and kindness.​
We felt compelled to send you a note to thank you for the outstanding job you did in listing and selling our home. Given how complicated and emotionally charged the process was, having a team with your experience, intelligence and professionalism at our side throughout was invaluable. Also, getting our expected price and within our time frame in such a difficult market, speaks for itself in terms of getting results. We saw firsthand how much attention to detail and daily initiative the listing and sale took. We cannot thank you the team enough for all your hard work, creativity and kindness.
Top notch marketing.
Knowledgable about all aspects of the real estate market in the 5 harbors. Whether buying or selling, this is the team you want. Top notch marketing. our home will definitely get more exposure with this firm. They go above and beyond what you would expect. I highly recommend Elena and Joyce and their whole staff.