Spring Blooms, Gardens & Festivals on Long Island
Stop & Smell the flowers!
What better way to celebrate the coming of warmer weather (and Arbor Day) than heading out to see the beautiful blooms. Luckily Long Island is home to beautiful gardens with year-young natural splendor.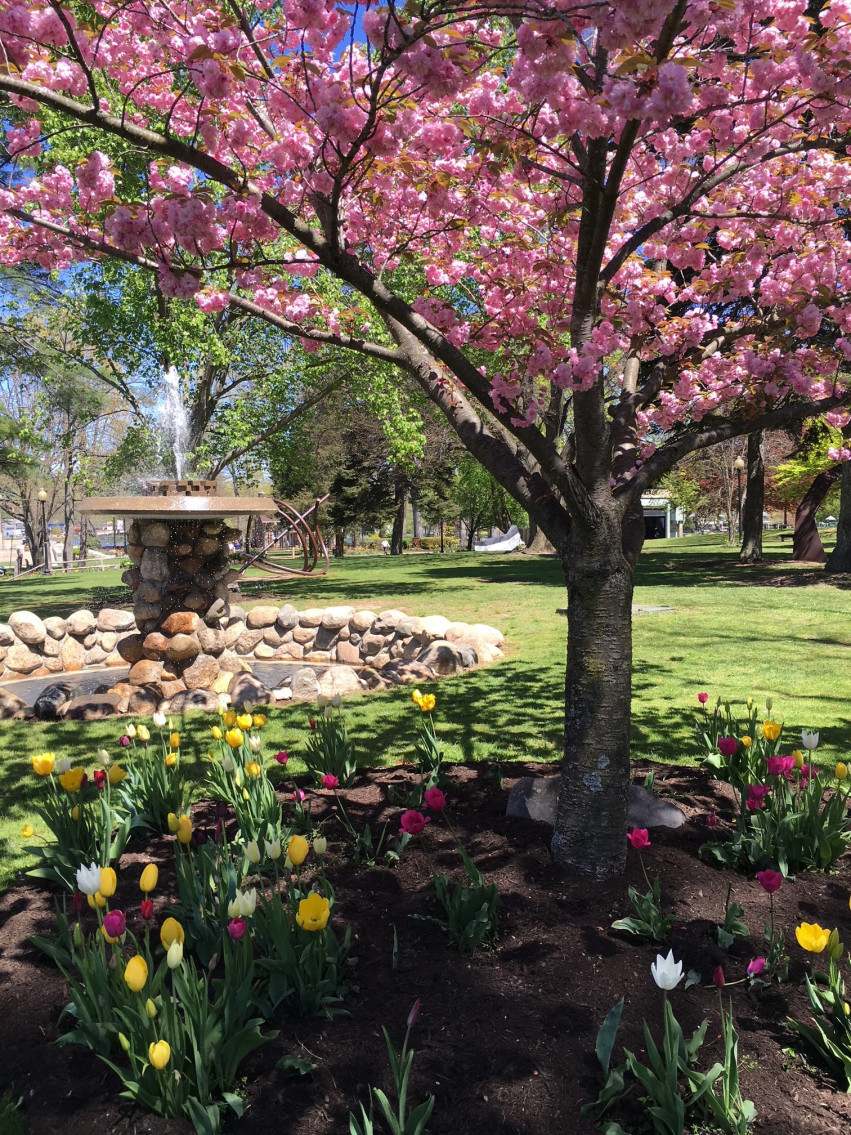 Gardens
Albertson- Clark Botanic Garden- 12 acre living museum and educational facility with collections at the garden including native spring wildflowers, conifers, roses, perennials weland plants and dozens more. They are a proud official Daylily Garden too!
Bailey Arboretum - 42 acre property with trails, Children's habitat and more. While it is an arboretum, there are seasonal galleries and wonders to be enjoyed. The Bailey Arboretum is proud to house the Dawn Redwood, the world largest of its kind, which can be enjoyed all year long.
Bayard Cutting Arboretum - an arboretum that also has beautiful collections of flowering trees and shrubs including the Royce Rhododendron collection in full display in the spring. Walk the Four Seasons Garden for diverse collection of ornamental trees, shrubs, perennials, and bulbs selected for their interesting shapes, textures, and colors

East Hampton- LongHouse Reserve- 16 acre reserve and sculpture garden featuring beautiful art pieces from Buckminster Fuller, Yoko Ono and more as well as beautiful gardens. (pictured right)
Great River- Bayard Cutting Arboretum- donated to Long Island State Park Region this arboretum was designed using plans by the landscape architectural form of Frederick Law Olmstead. There are collection of various evergreen specious as well as wildflowers and daffodils. The site also has ponds, steamlets and the Cutting residence.
Lattingtown- Bailey Arboretum- situated on 42 acres this arboretum features community and educational programs. Visitors can enjoy well marked trails, gardens and the freedom to stroll the beautiful grounds. Take note of their Red Woods!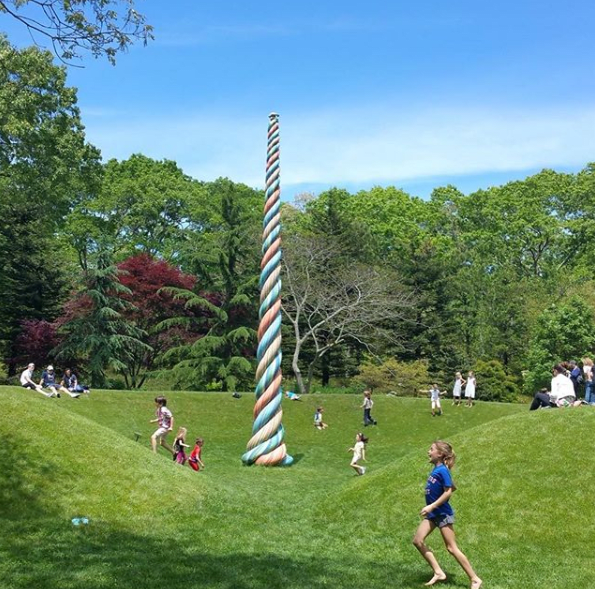 Lloyd Neck- Caumsett State Park- approximately 1,500 acres includes pristine beaches, hardwood forests, specimen trees and shrubs. Visit the walled garden for seasonal flowering tree and see the fields for brilliant displays of seasonal flowers such as the black eyed susans in late summer.
Old Westbury- Old Westbury Gardens- 200 acres of formal gardens, landscaped grounds, woodlands, ponds and lakes as well as the former estate of the Phipps. Guided tours of the mansion and gardens as well as various programs, performances and activities occur throughout the year. Be sure to check out their dog days!
Planting Fields Arboretum- on over 400 acres of former estate, this property features greenhouses, manicured landscape, gardens included a sensory garden and the majestic Coe Hall which can be toured. Enjoy exploring the property, attending a music performance or a special event.
Sands Point- Sands Point Preserve- 216 acre public park on the magnificent grounds of the Guggenheim Estate. Manicured grounds including The Great Lawn and the Rose Garden along with six marked hiking trails weave through more than 200 acres of natural and landscaped areas. (pictured left)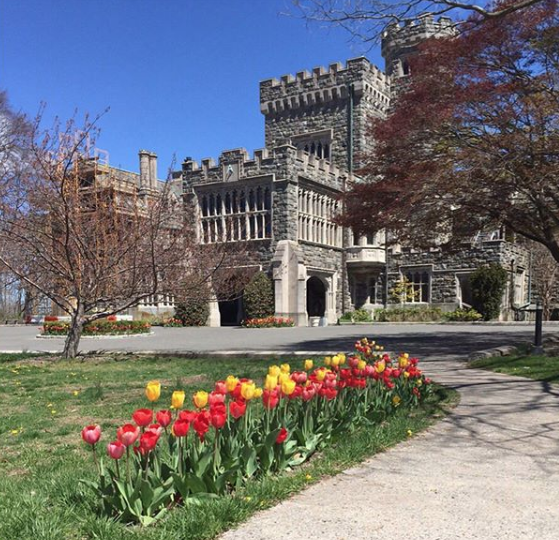 Nature Preserves
Visit the North Shore Land Alliance website for the 8 nature preserves that they have been working hard to protect and expand. (pictured right)
Smithtown- Sweet Briar Nature Center- 54 Acres of varied garden, woodland, field and wetland habitats on the Nissequogue River. Hundreds of species of plants and animals make homes here.
Upland Farm Sanctuary- 97 acres of buccolic property with nearly 2.5 miles of marked trail meanders from bird and butterfly meadows, through deciduous forests and into a white pine-shaded ravine.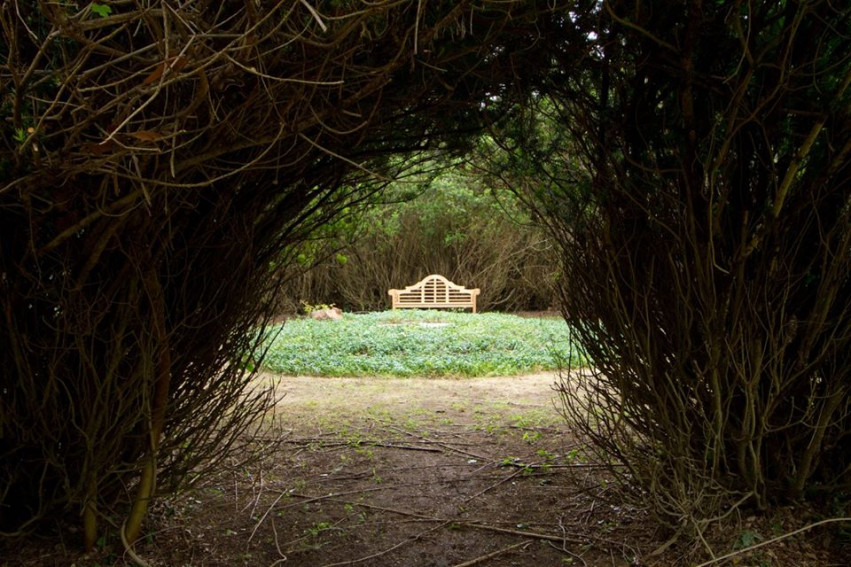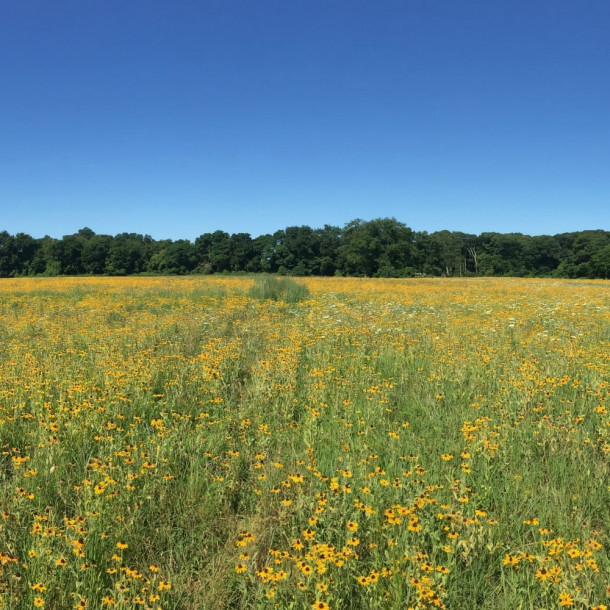 Spring & Summer walks, hikes, runs and more!