Visit National Parks On Long Island
To make some of the parks more accessible the NPS is offering free entrance days throughout the year. The dates include:
THE 2020 FEE-FREE DAYS ARE:
January 20, 2020 (Birthday of Martin Luther King, Jr.)

April 18, 2020 (the first day of National Park Week)

August 25, 2020 (the National Park Service's birthday)

September 26, 2020 (National Public Lands Day)

November 11, 2020 (Veterans Day)
During these dates, visitors will be able to access Long Island's Sagamore Hill free of charge. The fee waiver includes entrance fees, commercial tour fees, and transportation entrance fees. Other fees such as reservation, camping, tours, concession and fees collected by third parties are not included unless stated otherwise.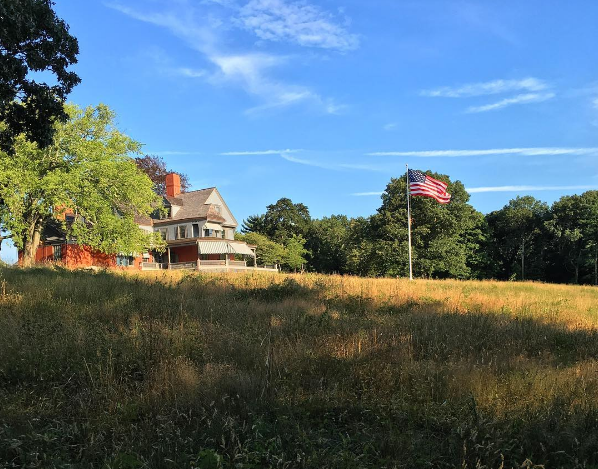 Facts About the National Park Service
5. The National Park Service was created by an act signed by President Woodrow Wilson on August 25, 1916. Yellowstone National Park was established by an Act signed by President Ulysses S. Grant on March 1, 1872, as the nation's first national park.
4. The system includes 412 areas covering more than 84 million acres in every state, the District of Columbia, American Samoa, Guam, Puerto Rico, and the Virgin Islands. These areas include national parks, monuments, battlefields, military parks, historical parks, historic sites, lakeshores, seashores, recreation areas, scenic rivers and trails, and the White House.
3. The arrowhead was authorized as the official National Park Service emblem by the Secretary of the Interior on July 20, 1951. The components of the arrowhead may have been inspired by key attributes of the National Park System, with the sequoia tree and bison representing vegetation and wildlife, the mountains and water representing scenic and recreational values, and the arrowhead itself representing historical and archeological values.
2.. Largest & Smallest National Park sites:
Largest: Wrangell-St. Elias National Park and Preserve, AK, at 13.2 million acres

Smallest: Thaddeus Kosciuszko National Memorial, PA, at 0.02 acres
1. Great Smoky Mountains National Park was the most visited in 2015 with 10,712,674 visitors.