Football Sunday Guide To Tailgating Dine-In & Take-Out
Get ready for some football! Score a touchdown with these great tailgating options for dining in, taking out or taking with you. Make plans for your football menu and if you need a new 'End Zone' to watch the big game contact Lucky to Live Here and we'd be happy to help.
Dine In or Take Out...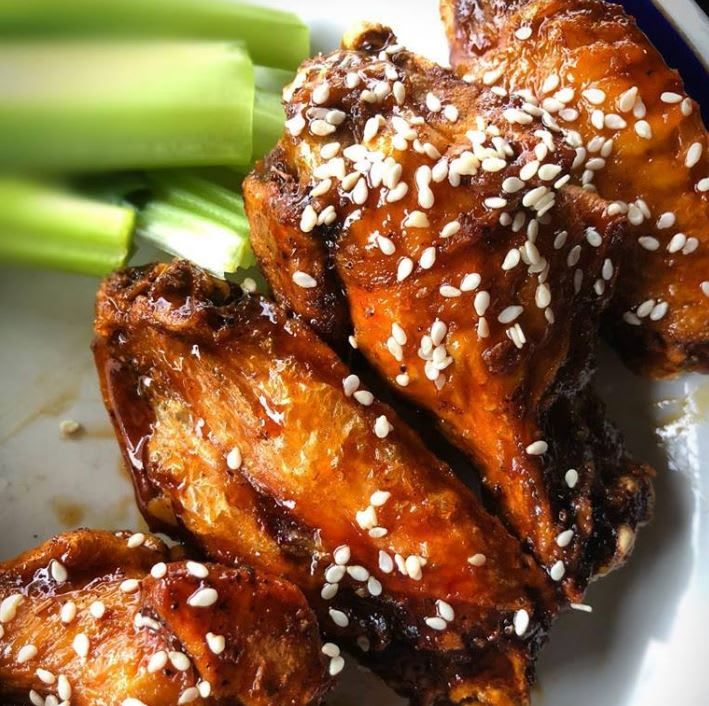 photo courtesy of Brews Brothers Grille
Brews Brothers Grille- the newest kid on the block is kicking things up a notch with award winning wings and two floors each with a full bar and a total of 40 taps. '
69 Wall Street, Huntington
631-LI-WINGS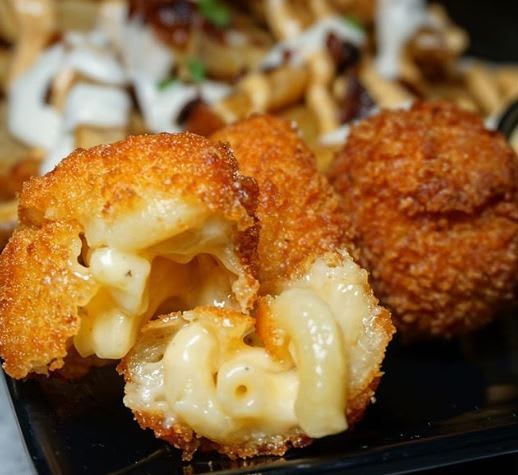 photo courtesy of Burgerology
Burgerology - get your football app order ready. Burgerology has baked mac & cheese and a truffle version too, two types of sliders, wings, and an amazing assortment of fries.
308 Main St, Huntington, NY 11743
631.692.2441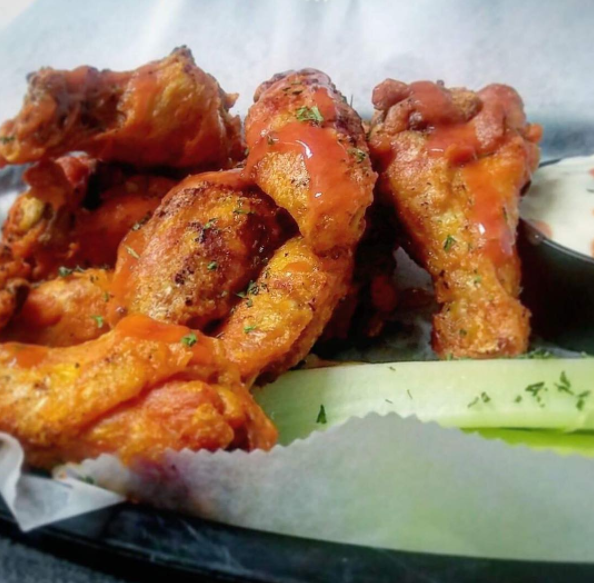 photo courtesy of Christophers
Christophers Courtyard Cafe is a popular Huntington pub with weekly specials and late night menu. Enjoy the game and activities inside or out back in the Courtyard.
8 Wall Street, Huntington, NY 11743
631.271.0111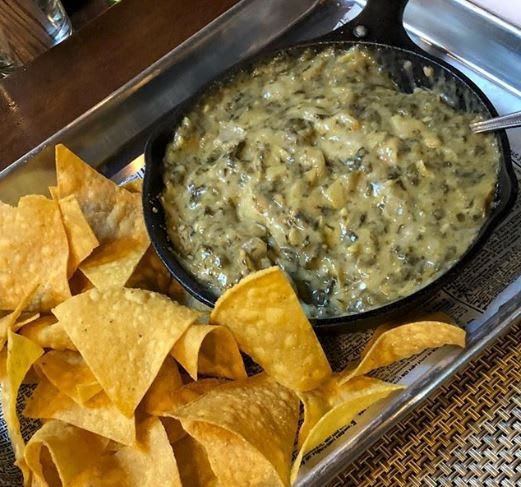 photo courtesy of Finnegans
At Finnegans you can eat in or you can take out. Anything from their authentic buffalo wings, artisan Bavarian pretzel to the killer mac & cheese.
5 Wall Street, Huntington, NY 11743
631.423.9696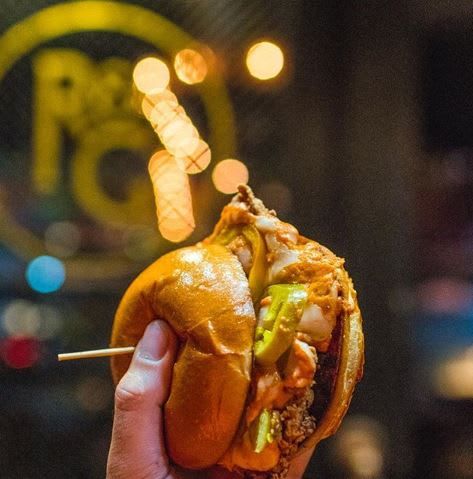 photo courtesy of Rust & Gold
Rust & Gold is a great game day hang out Make your way over for delicious dips, snacks, flat top burgers and franks.
70 Gerard Street, Huntington, NY 11743

631.629.4431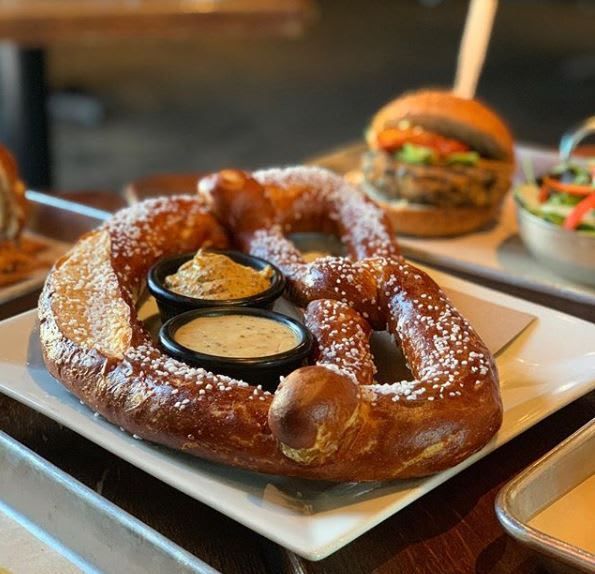 photo courtesy of Vauxhall
Vauxhall is supplying you with some of your favs and some new hits. Vegan soy wings for your foodie friend, the giant pretzel to go with your beer and the Kitchen Sink to top it all off.
26 Clinton Ave, Huntington, NY 11743
631.425.0222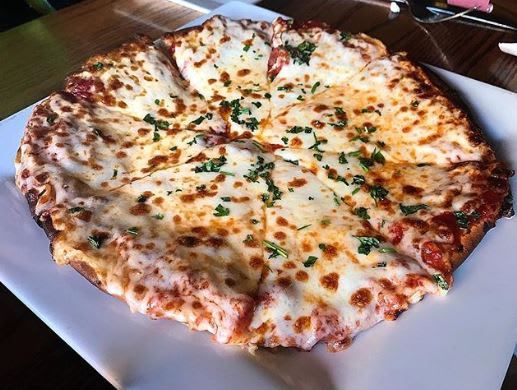 photo courtesy of Meehans
Meehans has for your favorite beers and feel good food around the large bar.
371 New York Avenue, Huntington, NY 11743
631.351.0831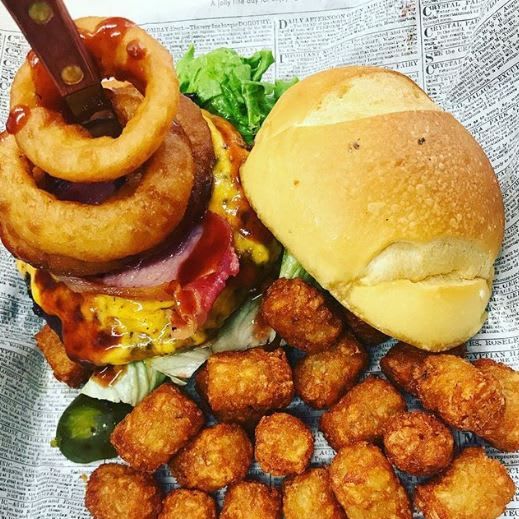 photo courtesy of Nappy Tandys of Northport
Napper Tandys of Northport- bring some buds and watch the game inside/outside or grab some takeouts.
229 Laurel Ave, Northport, NY 11768
631.757.4141
Need additional catering...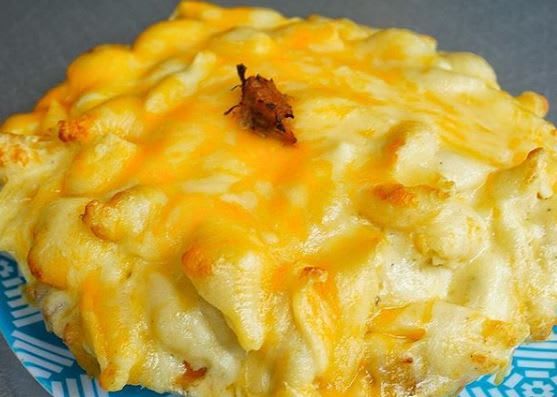 Hometown Bakeshop has half tray servings and platters of Mac & Cheese, chili, wings, biscuits, dips, salads and more! Also enjoy dessert of various cakes and pies.
2 Little Neck Road, Centerport, NY 11721
631.754.7437
Southdown Marketplace will prepare all your party needs whether you need big heroes or trays of wings.
205 Wall Street, Huntington, NY 11743
631.351.9660
Mr. Sausage is the place to go for the best Italian take out and catering. Be sure to get their specialty raviolis- they may even have their fried buffalo chicken filled variety!
3 Union Place, Huntington, NY 11743
631.271.3836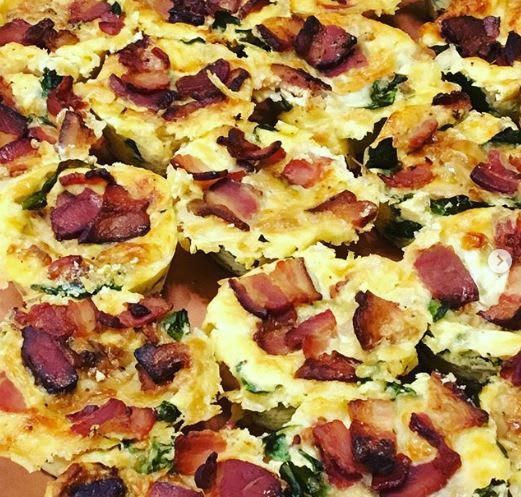 photo courtesy of @ChowFancy
R & S Meat Market -from a delicious selection of prime meats and poultry to a variety of appetizing prepared foods that are ready for you to take home to heat and serve, R&S Meat Market carries a number of gourmet quality products, frozen foods and convenience items to make a perfect meal.
212D Wall Street, Huntington, NY 11743
631.351.1651
Need beverages...
For libations head to Shoreline Beverage for craft beers, old classics and if your party is big enough- a keg.
Need some sweets...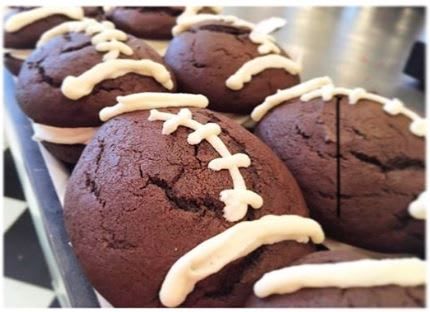 photo courtesy of Blondies
If you're in the mood for something sweet- Blondies Bake Shop in Centerport has been baking football shaped cookies perfect for a game-day treat.
90A Washington Drive, Centerport, NY 11721
631.425.4545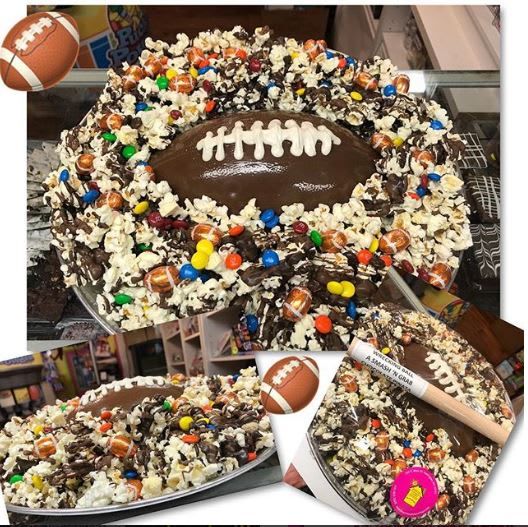 Sweeties Candy Cottage is creating more delicious sports themed confections including candy covered pretzels!
142 E Main Street, Huntington, NY 11743
631.423.7625
Looking for a bar....
For a 'liquid' diet... Nag's Head, The Tavern and McKeown's are sure to have cold beer and large screens for great viewing.