Breweries Across Long Island's North Shore & Beyond
Just 10 years ago, Long Island was home to only one craft brewery, Blue Point Brewing in Patchogue. Today there are over 30 breweries across Long Island stretching from Oyster Bay to Montauk. We are lucky to have five in the Huntington/Five Harbors Area... Oyster Bay Brewing Company in Oyster Bay, Six Harbors Brewing Company in Huntington, Blind Bat Brewery in Centerport, Harbor Head Brewing in Northport & Sand City Brewing Co. in Northport.
Grab a pint or purchase a growler and sit back and enjoy.
---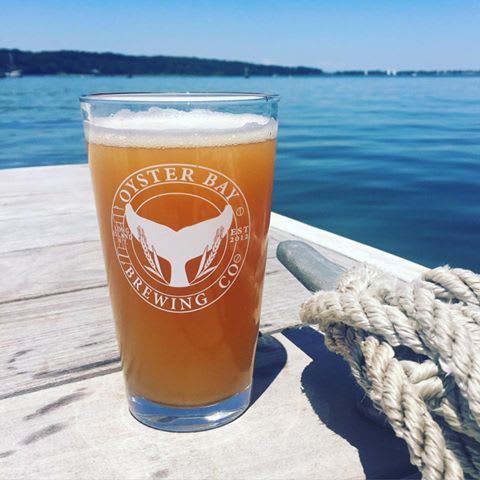 Oyster Bay Brewing Company is in the business of making great beers locally on Long Island. Since 2012, the brewery has been committed to producing unconventional ales and lagers that defy styles, categories and your imagination. Their handcrafted brews utilize only the best ingredients with a sensational rich taste.
Located at: 36 Audrey Ave, Oyster Bay, NY 11771
Tips: Oyster Bay Brewing Company is open daily. Check their website and Facebook page for what's on tap, specials, and events. They even have yoga in the brewery.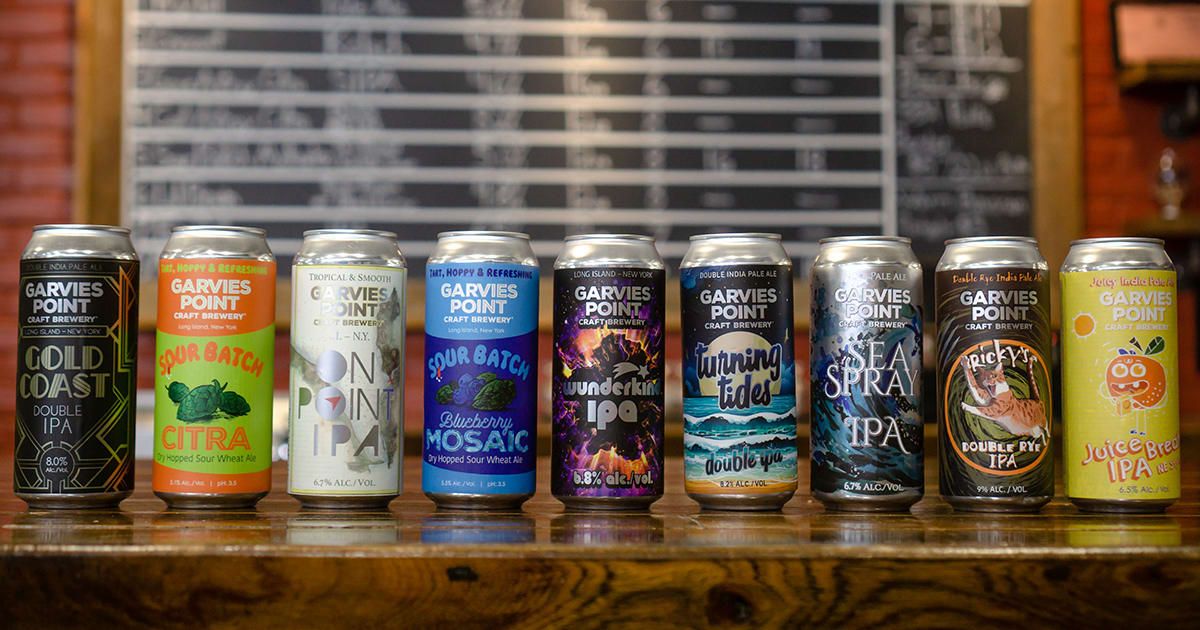 Garvies Point Brewery handcrafts small–batch microbrews on the North Shore of Long Island's Gold Coast of New York. Garvies Point Brewery began operations in 2016. Our focus is great beer and community. We are an independent New York brewery comprised of beer-centric people passionate about creating innovative, approachable beers with the finest ingredients. Our beers are all handcrafted onsite at our waterfront brewery in Garvies Point, Glen Cove.
Located at: 1 Garvies Point Road, Glen Cove, New York 11542
---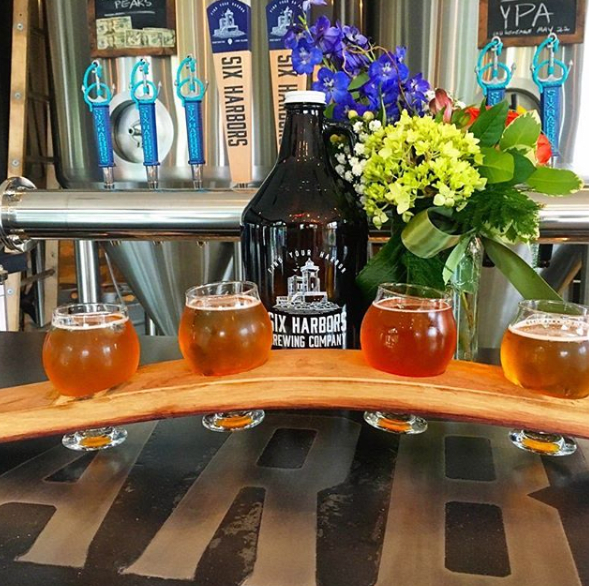 photo courtesy of Six Harbors Brewery
Huntington's first microbrewery has opened in the heart of Huntington on New York Avenue. Head over and visit the tasting room, pick up some cans or get your growlers filled. Check out their Centerport Pilsner and Young Professionals Ale.
Located at: 243 New York Ave, Huntington
---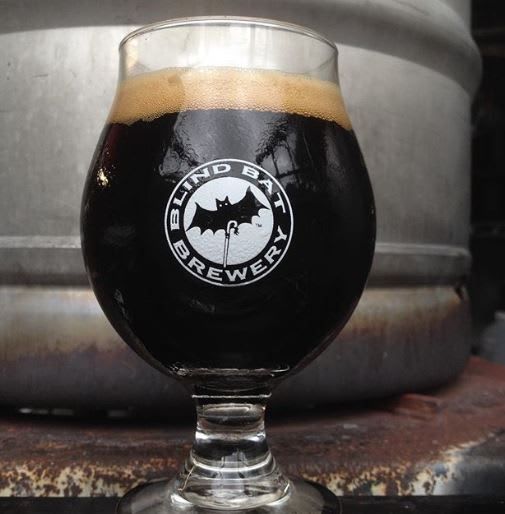 Wood-smoked and other rustic ales brewed in small batches in Centerport since 2008. They are opening a bistro & take away spot in 2019 at 94 Washington Drive, Centerport.
Tips: Follow their instagram for a glimpse of the brewing process- @blindbatbrewer
---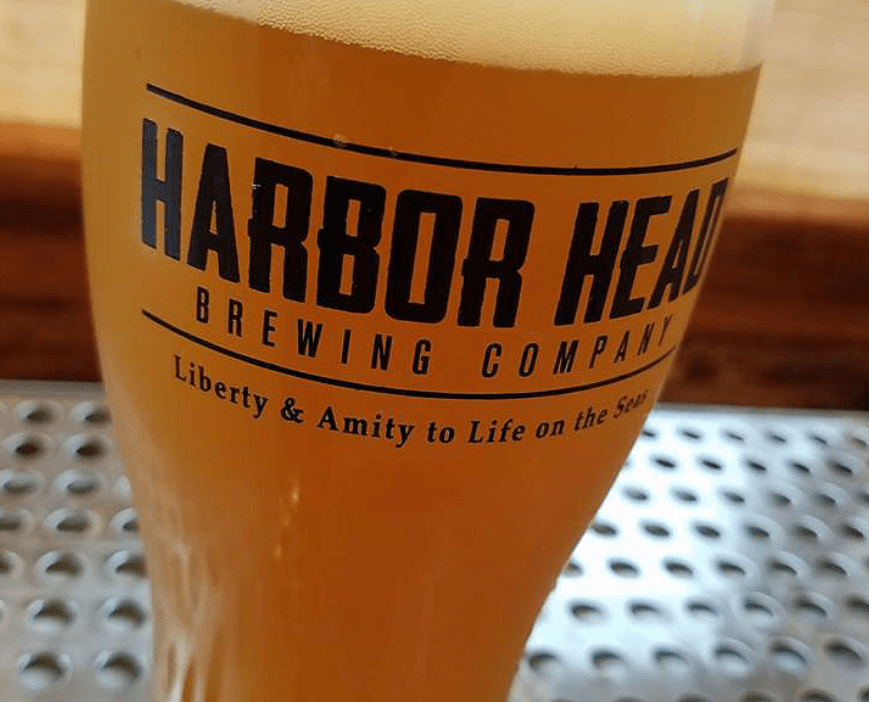 Harbor Head Brewing Company's goal is to provide beer lovers with two things: Passion and Fun. And of course, flavor. Their aim is to create a relatively uncomplicated product which is enjoyable for them to make and for consumers to try.
Located at: Whales Tale in the Britannia Marina
---
The name Sand City Brewing Co. is a tribute to the industrial era of Northport. In the late 1800's and early 1900's, Northport was home to a number of sand mines. The most notable was steers sand & gravel, who named part of Northport "Sand City." The sand mined at "Sand City" was brought to Manhattan to construct its streets, bridges and buildings. Sand City Brewery want and believes that you can build great things and drink great beer.
Located at: 60 Main Street, Northport, NY 11768
Tips: Sand City is open daily. Check their website and Facebook page for what's on tap, specials, and events.
More Breweries
Check out these Breweries- list compliments of LIBeerGuide.com which also features a newsletter and more.
---
Stay a While: