Lucky To Have Farmers Markets & Farm Stands on Long Island!
Fruits, Veggies & More... Oh My!
Are you really from Long Island if you've never been to a farm stand? We are lucky to live in a location that has farm fresh produce just minutes from your home. Stop at a farm stand to pick up seasonal veggies and fruits as well as delicious prepared goods like pickles, pies and cookies. Farmer's Markets are another great way of finding produce as well as artisan items like bread, candles and more.
Here are some great options on Long Island whether you are interested in a quick trip or a weekend drive.
Check out local CSA's for year long delicious produce
Facts about CSA:
CSA- stands for Community Sponsored Agriculture
Long Island has at least 15 CSA's including Restoration Farm located in Old Bethpage
CSA's may deliver or you can pick up your produce at their location or a farmers market that they are participating in
Scroll for a selection LI CSA's in the Huntington area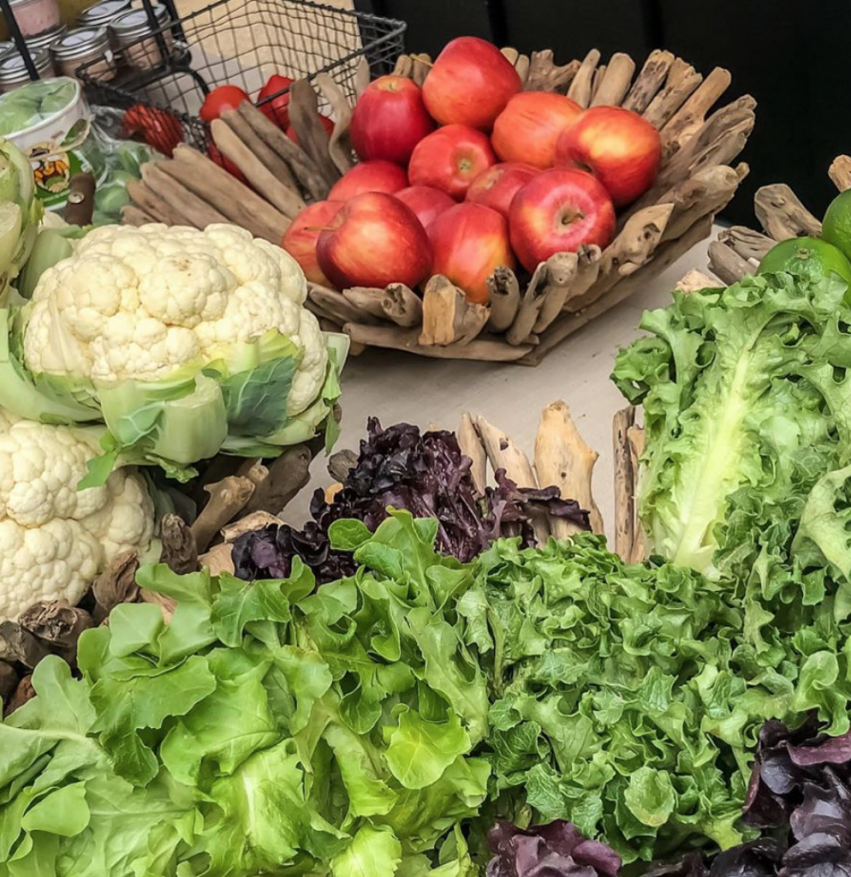 Summer/Fall Farmer's Markets
Summer/Fall Farmers Markets / Pop- Ups
Babylon
BABYLON FARMERS MARKET Babylon LIRR Parking Lot- Sundays
Glen Cove & Great Neck
DEEP ROOTS FARMERS MARKET Saturdays in Glen Cove & Sundays in Great Neck

Huntington
HUNTINGTON VILLAGE 228 Main St, Huntington - Sundays
Northport
NORTHPORT FARMER'S MARKET visit this popular spot in June. Situated adjacent to Northport Harbor, you can have a picturesque morning of shopping.
Oyster Bay
OYSTER BAY MARKET the open-air market brings fresh local farm produce, local artisans, bakers and local businesses together in downtown Oyster Bay every other Sunday. Check link for specific dates.
Port Jefferson
PORT JEFF FARMER'S MARKET is diverse selection of fruits, vegetables, corn, tomatoes, and much, much more! Favorites Blue Duck Bakery and Bambino Raviolis are vendors who frequent!
Setauket
THREE VILLAGE FARMERS & ARTISAN MARKET - 93 North Country Road, Setauket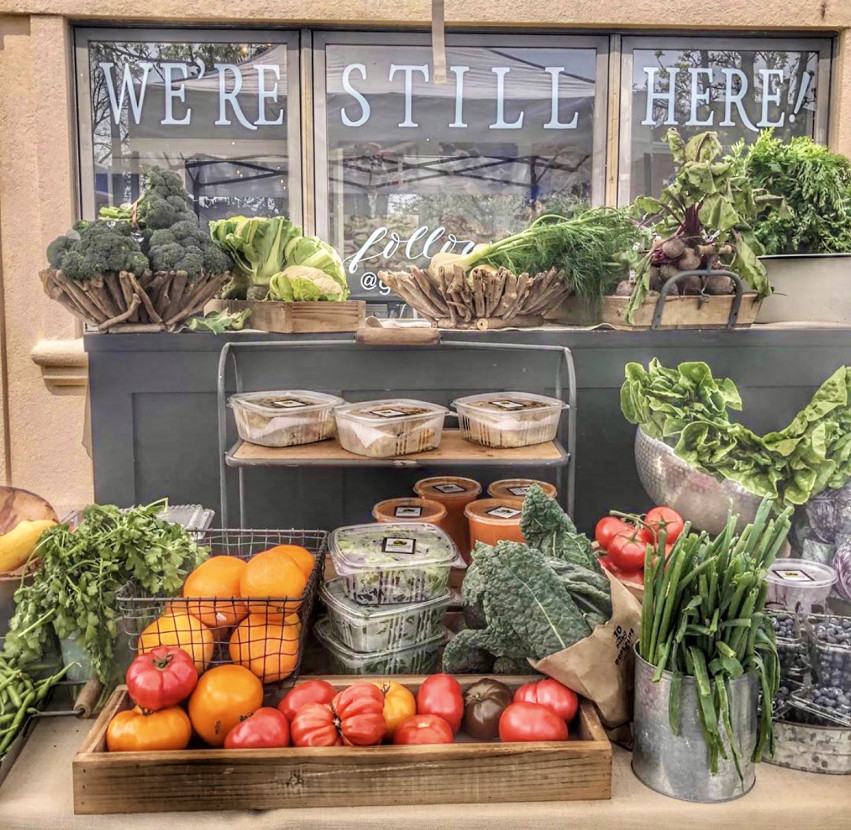 Farm Stands
Aquebogue/Jamesport
BAYVIEW FARM & MARKET- let Popeye guide you in to this fun extensive location with fruits, veggies and flowers ready for purchase.
East Northport
DELEA FARMSTAND - local produce and goods and beautiful flowers right off Elwood Road.
East Setauket
ANN MARIE'S FARMSTAND- Fresh organic fruits and vegetables, annual and perennial plants, homemade fruits pies and fruit salads.
Elwood
CARLSON'S FARMSTAND- enjoy local produce and goods including honey at this convenient spot right off Elwood road.
Huntington
JOHN GARDINER FARM- stands on the historic Gardiner Farm, part of the Greenlawn-Centerport Historical Association, serves up fresh local vegetables for purchase at the farm daily.
Huntington
REXER FAMILY FARM - grows specialty crops all year long. Visit for farm fresh produce using organic farming methods, drip coffee, baked goods and home goods.
Old Brookville
YOUNGS FARM - Shop in store or call for curbside pickup and delivery. Fresh produce, veggies, flowers, baked goods, and more. Check their website for details.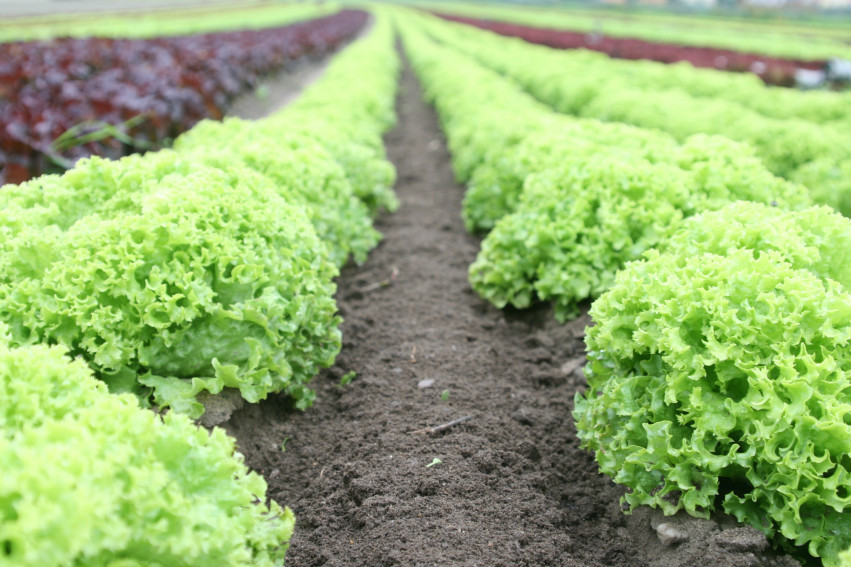 Farm Stands cont'd
Peconic
BREEZE HILL FARM - offers up pretty deluxe farm stand options including fresh made cider donuts and coffee, as well as seasonal fruits and veggies. In the Fall make this one of your go-to stops for Apples.
KRUPSKI FARMS- while famous for their fall crops of pumpkins and corn, you can stop here for seasonal crops throughout the summer.
SANG LEE FARMS- organic market and CSA is also featured at various farmers markets.
Riverhead
GARDEN OF EVE- organic farm and CSA sells organic produce, plants and herbs and more!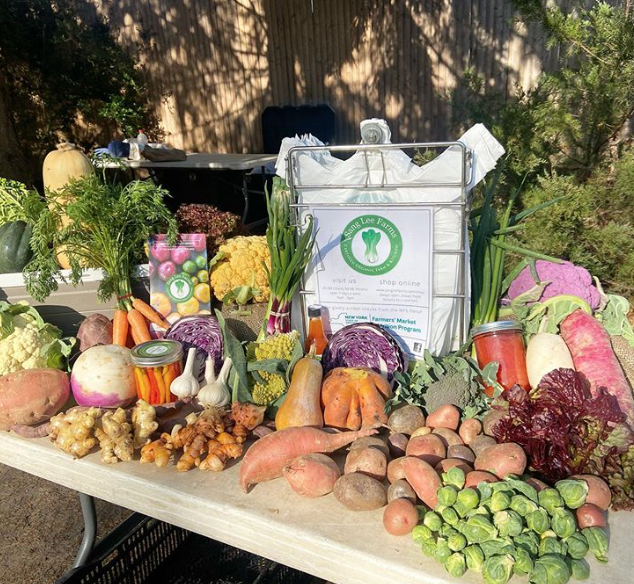 Long Island CSA's in the Huntington Area
Amityville
HOMECOMING FARM - provides certified organic produce to a number of different outlets on Long Island including their CSA members, the Motherhouse of the Sisters of St. Dominic, and The Interfaith Nutrition Network (The INN)
Oyster Bay
ORKESTAI FARM - certified organic vegetable farm growing for a Community Supported Agriculture, Farmer's Markets, Restaurants, Donation and others interested in local, delicious and healthy produce.
Old Bethpage
RESTORATION FARM - The seven-acre farm is leased from Nassau County at the Old Bethpage Village Restoration and committed to sustainable agriculture.
South Huntington
ELIJA FARM CSA - non-profit farm committed to using environmentally responsible practices to raise high quality sustainably grown produce.
Huntington **Bonus**
REXER FAMILY FARM - you can order to pickup farm baskets of seasonal produce and can even add on fresh eggs.
Check back for the next Long Island CSA Fair
Winter Farmer's Markets
Check back Fall 2023 for updates
Winter Farmer's Markets/Pop-Ups