Art Museums on Long Island
Suffolk
The Heckscher Museum of Art- 2 Prime Ave, Huntington- Beaux arts building (the building itself is on the National Register of Historic Places) with a permanent collection of more than 2,300-piece collection & exhibits focusing on landscape and modernist works.
*Virtual exhibitions & events
The Long Island Museum- 1200 NY-25A, Stony Brook- Smithsonian Affiliate dedicated to American history and art with a Long Island connection.
Islip Art Museum- 50 Irish Lane, East Islip- The New York Times has called the Islip Art Museum the "best facility of its kind outside Manhattan." An ambitious program features contemporary art by national and international artists, as well as emerging artists from local communities.
*Virtual guided visit
MoCA LI (Museum of Contemporary Art Long Island) - 20 Terry Street, Suite 116, Patchogue- Museum of Contemporary Arts Long Island, or MoCA LI, is the defined exhibition space of the Patchogue Arts Council (PAC) with a goal of making current and contemporary art accessible to everyone and to serve artists across Long Island.
Parrish Art Museum- 279 Montauk Highway, Water Mill- The Museum's holdings now consist of more than 3,000 works ranging from early nineteenth-century landscape paintings through American Impressionism and into the twentieth and twenty-first centuries.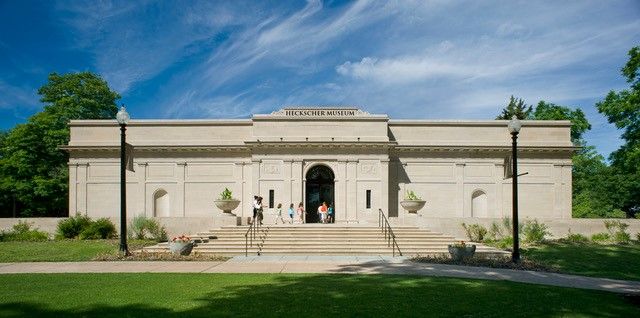 Nassau
Nassau County Museum of Art- One Museum Drive, Roslyn Harbor- Ranked among the nation's most important suburban art museums, Nassau County Museum of Art (NCMA) is located 25 miles east of New York City on the former Frick Estate, a spectacular 145-acre property in Roslyn Harbor in the heart of Long Island's fabled Gold Coast.
* Virtual Gallery & activities available
Hofstra Museum of Art- 112 Hofstra University, Hempstead- Has a permanent collection of approximately 5,000 works of art in varied media dating from the ancient to the contemporary, and includes American artists of the 18th through 21st centuries
* Virtual Museum & activities
Steinberg Museum of Art-720 Northern Blvd, Greenvale- 4,000 objects in the Permanent Collection. the Museum has developed a Collection that is diverse and comprised of objects. Chinese painting and sculpture, and Contemporary Art form the majority of the Collection. Additionally, a major component of the Collection is Pre-Columbian Art. These works in textile, ceramic, feather, stone, and wood are unrivaled in museum collections on Long Island. There is also a year-round schedule of temporary exhibitions covers topics from antiquity to the cutting edge of contemporary art.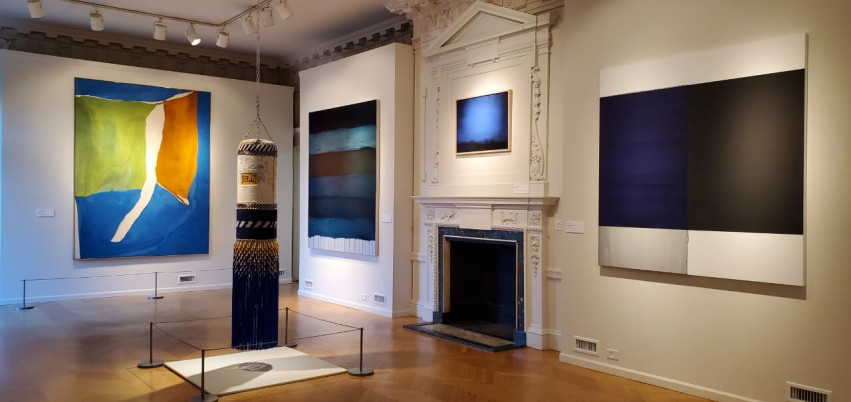 Queens
MoMA PS1- 22-25 Jackson Avenue, Queens- presents todays most experimental, though provoking art. Founded in 1971, it is the first nonprofit arts center in the US devoted solely to contemporary art.
Queens Museum- New York City Building/Flushing Meadows Corona Park- The Queens Museum is dedicated to presenting the highest quality visual arts and educational programming for people in the New York metropolitan area.