6 Reasons Behind Joining Lucky to Live Here Realty
"...the future belongs to small brokers." - Barbara Corcoran
---
According to US Bureau of Labor Stats 2019 REALTORS® with 5-20 years of experience had an average income of $60,000 and REALTORS® with 2 years or less of experience had a median gross income of $9,800.
In 2020 Lucky To Live Here REALTORS® had an average income of $90,000 and those with 2 years or less of experience had an average income of $45,000.
Find us on: Instagram | TikTok | Facebook | LinkedIn | Twitter | Google
Being with a small brokerage has many benefits, but here's our favorites.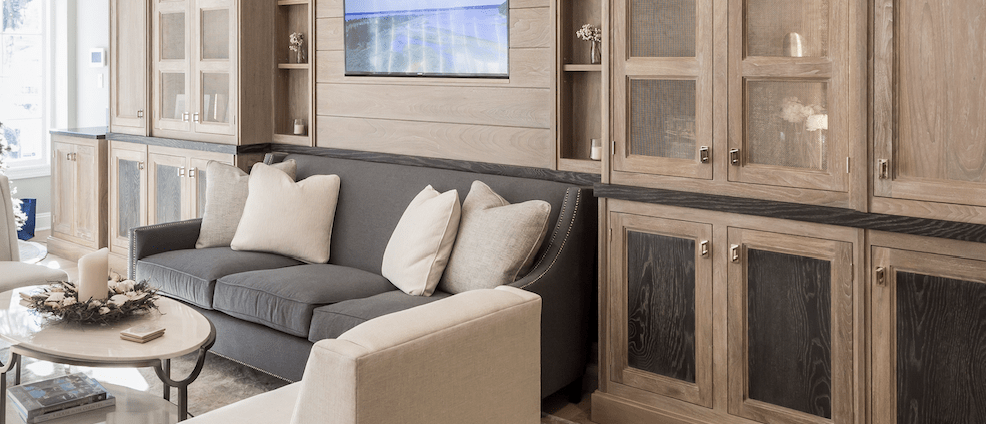 1. One-On-One Training
The attention you get from the top producers of the company is paramount to the continued growth of individual agents. If you're just starting out in the real estate biz or have had years of experience, there's nothing like being able to call or schedule an appointment with the broker/owners at any given moment. An open door policy is in place whether it's helping close a deal or just need some advice - they're always there for you.
"Our brokers are available 24 hours to answer and listen to struggles we are having with a deal. Also having a brilliant marketing team that is hands on for each of us to help create our individual profiles. It's nice to NOT be caught up in the shuffle of a large company. We are each treated as important members of the team and our input is valued." - Cynthia Awan
---
2. Hyper-Focused Marketing
Having a 24/7 in house marketer at your finger tips has proven to be invaluable. Receiving individual marketing strategies to meet the need of each agent. From designing custom brochures, social media training, creating advertisements, and filming/editing videos, it's all done for you. This frees up your time and gives you the ability to focus on prospecting and creating new business.
"Working for a boutique is better because of the service we provide for each and every client. It allows us to be more creative and able to think outside of the corporate box. We're individuals who specialize in one thing or the other and together as a team we're more powerful, creative, thoughtful and unique." - Catherine Wallack
---
3. Lead Generation
Yes, that's right... you get handed leads! We receive a tremendous amount of leads that get dispersed amongst our agents. Through this and our community involvement, promoting yourself is made simple. Taking an innovative approach in the real estate world has created a unique environment that encourages teamwork.
"Elena and Joyce treat me like family! Provide access to the exclusive software, all marketing materials as well as providing leads and listings something larger companies don't do!" - Jorge Calvo
---
4. Negotiation
When closing deals it can be very stressful due to the policies that a company has in place for commissions and standard procedures. However, we are able to adjust based on every situation to get the deal done and make it a feel-good experience for all.
"Working for a small boutique is far more beneficial to my business than working in a large one. Customer service and quality are top priority. My support team here in the office is incredible, I wouldn't be where I am without them. Having people that truly care is what separates us from the rest." - Sari Eidelkind
---
5. You Are Valued
Working closely together with a team of people who want you to succeed is inspiring. Input is valued from each agent and being in a close-knit environment creates a sense of unity and encouragement. A group of agents that collaborate and are willing to help each other by working together is irreplaceable.
"I chose Lucky To Live Here Realty because it was a single office. I did not want to be one more agent among hundreds of others. I wanted to learn from and have access to the brokers who created such a successful business. By being a boutique our service is unique. There are 28,000 agents on Long Island and over 2500 in Huntington alone. Standing out from so much competition is critical to success. Delivering a unique, personalized experience for my clients allows me to give them an experience that is so much more than a transaction." - Christina Tabacco-Weber
---
6. No Commission Rollbacks
Imagine working hard all year to get to a higher commission split only to be brought back down to your original split the following year. This is not always the case with every brokerage. Our commission splits are locked in once you reach the next tier.
"There are so many things that I love about working for a boutique firm! Where do I begin?! One of the main reasons is seeing greatness unfold every day. There is nothing better than being small but mighty. We are lucky to have two very seasoned brokers leading a lot of new and inexperienced agents to high performance and results. That speaks volumes about where we stand in an area saturated with brokers, agents and agencies. It is the ultimate high to compete with and often outshine large corporations who have endless resources at their fingertips." - Amanda Light
---
A word from an employee:
"Having worked alongside Elena and Joyce for over 4 years I can confidently say they go above and beyond for their employees and agents. Watching them work effortlessly day in and day out is an inspiration. They always notice our hard work and acknowledge it often. Everyday I wake up and I am excited to come to work!" - Ashley Allegra
---
A word from our broker/owners:
"Owning a small business has truly been a rollercoaster, our agents are what make it all worth while. Their dedication and passion for real estate show every single day. Our team strives to be the best version of themselves and work effortlessly to achieve it." - Elena & Joyce
---
Bonus: Not looking to be an active agent but don't want to lose your license? Call us about the benefits of being a Lucky referral agent.