Long Island Top Homemade Pies
🥧 Grab a slice...
Facts about Pies:
There is a Pie Town and it is located in New Mexico
National Pi Day is 3.14 (and of course celebrated with some pie!)
Pie's were not always considered dessert. In the 19th Century, pies were a common breakfast food- we can get on board with that!
There is an American Pie Council (yep!) and they celebrate Pie Day on January 23rd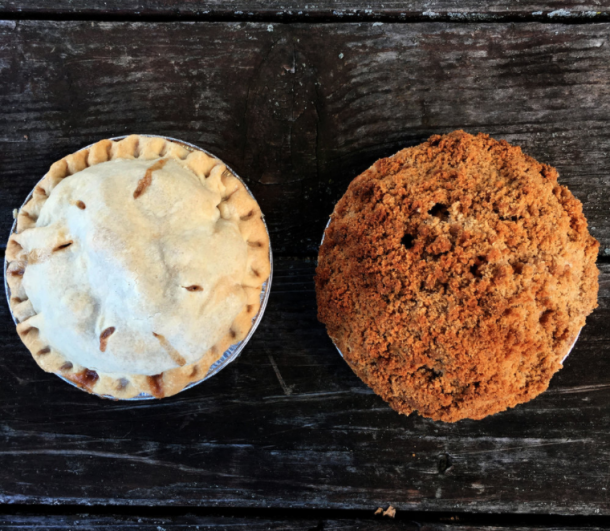 Baked from scratch in their kitchens, this great farm is a must-stop for delicious pies- make sure to try the dark cherry pie.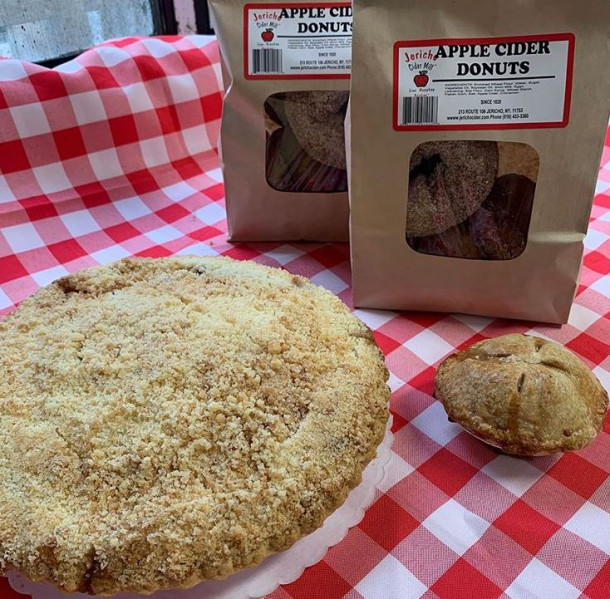 Must stop spot for all things apple- cider, cider donuts, and apple pie. Try their other delicious options too!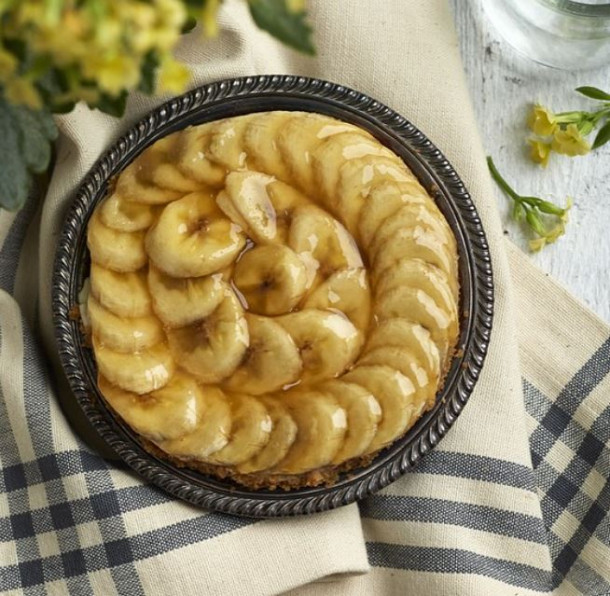 Tucked underneath the bridge in Roslyn is this quaint spot with plenty of pies to satisfy.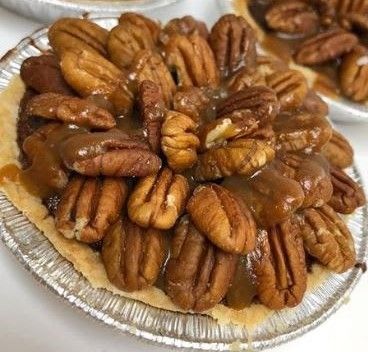 Place your orders for holiday pies and keep an eye out for their mobile bakeshop- the Little Blonde Truck.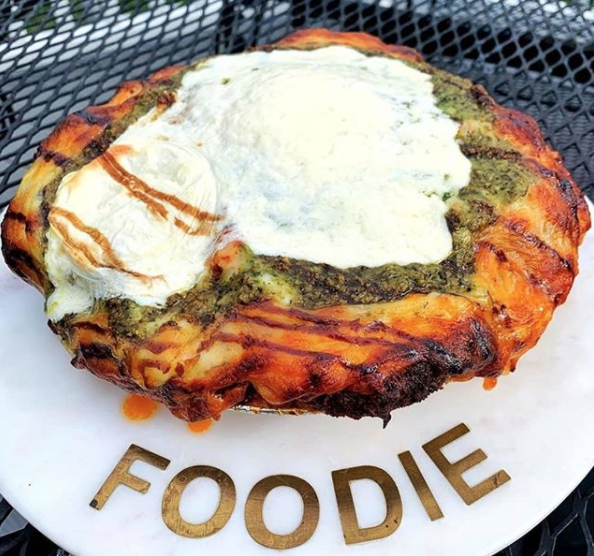 extensive assortment of savory and sweet pies which are perfect for just about any gathering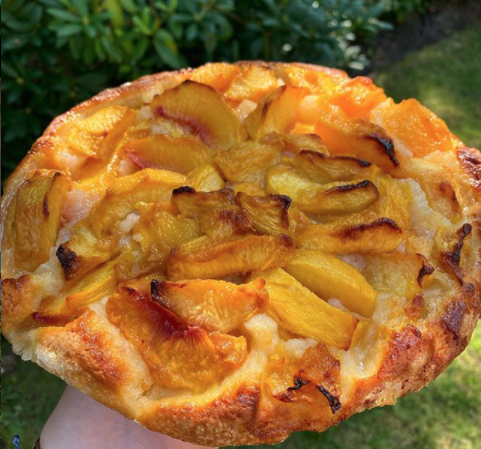 brings in freshly made Young Farm pies- the Dark Cherry Pie as seen on Verizon's Restaurant Hunter is amazing! Place your holidays orders early. They also serve miniature pies from Fiorello Dolce.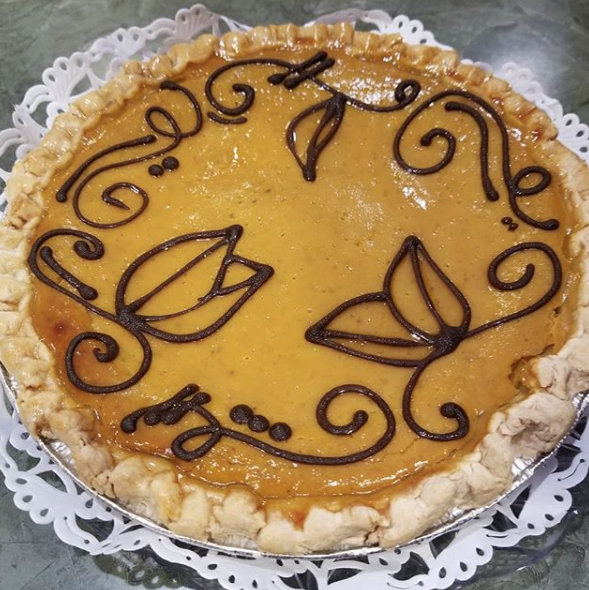 assortment of delicious freshly made pies in assorted types and sizes. The miniature pies are a treat!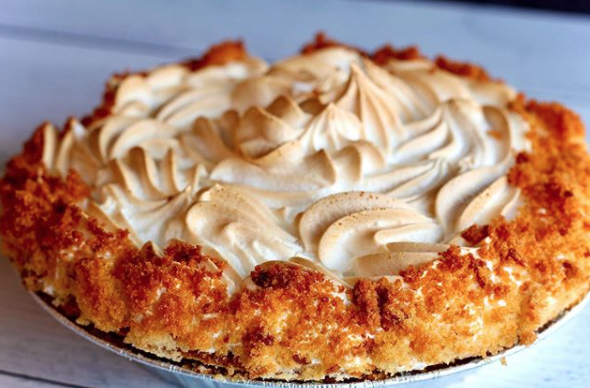 Try one of their daily selections or order one from their extensive list.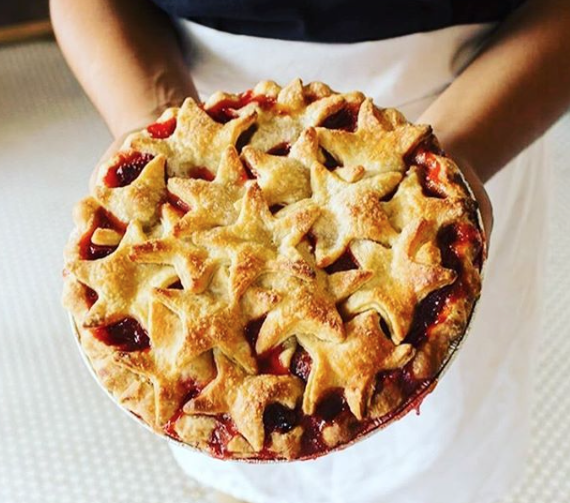 when you stop at Kerber's you feel as if you've been taken a trip out-east. Their pies are fresh and delicious. The Smores Pie is a stunner and our own Joyce loves their seasonal key lime pie.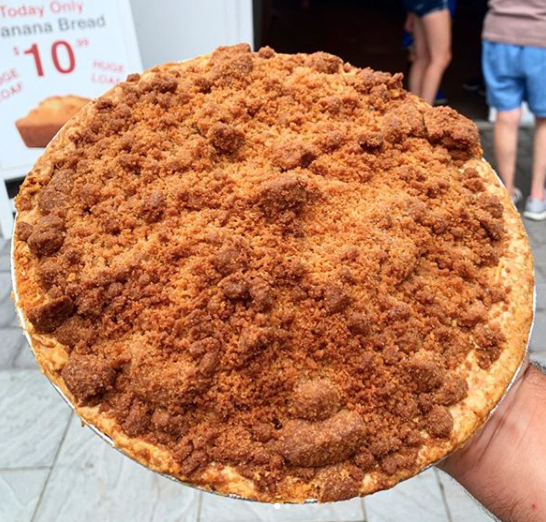 National Pie Competition winners for their Pecan ad Apple Crumb. You are sure to find a slice of heaven here.
pies are one of the numerous bakery items which this harbor-side bakery produces each day. Go for a sweet pie or try their savory chicken pot pie.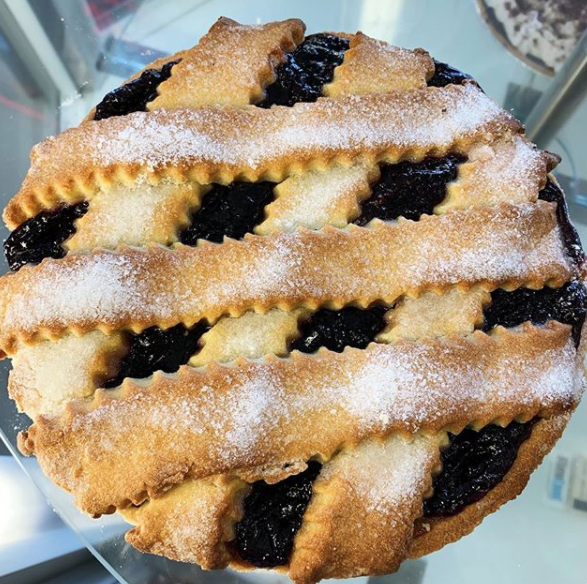 choose from a variety of seasonal pies and don't forget to check out their famous pizza crumb.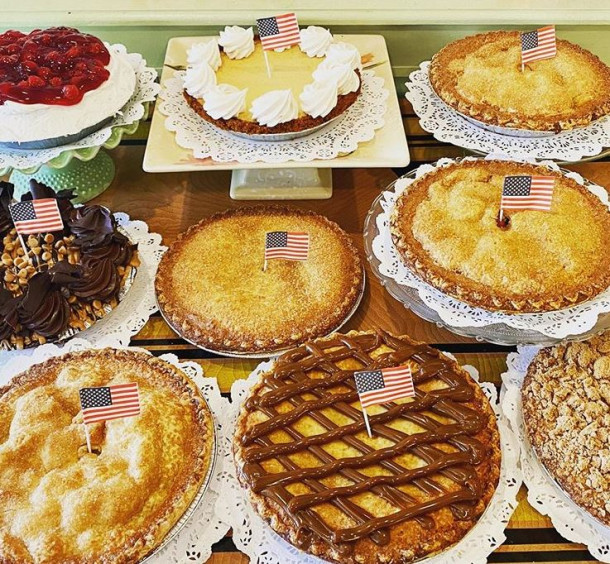 Head to Babylon to this quaint shop with a delicious assortment of pies- oh! that caramel apple pie!
What a selection of pies! Choose from all your favorites including sugar free options.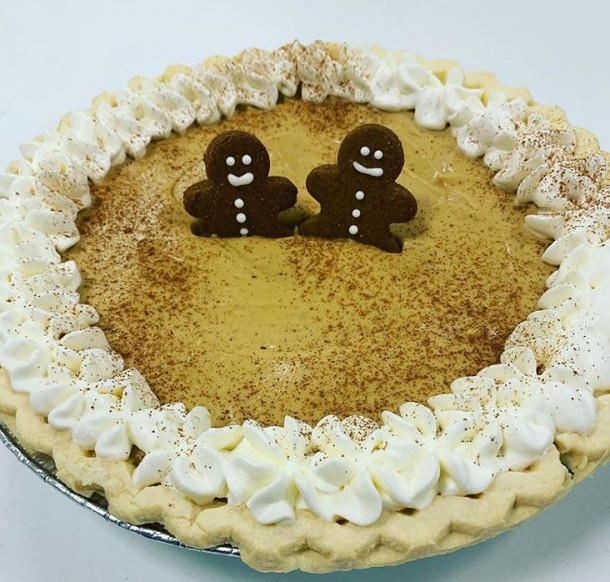 While popular for their tarts, they serve up perfect pies too.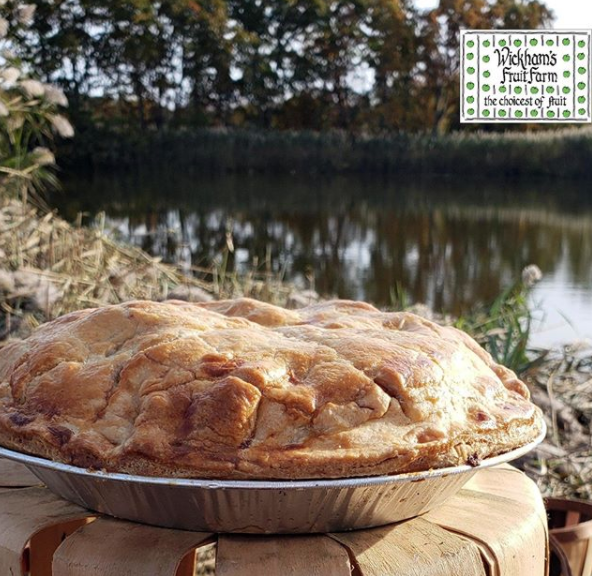 Daily made from their own grown fruit trees on their own bicentennial farm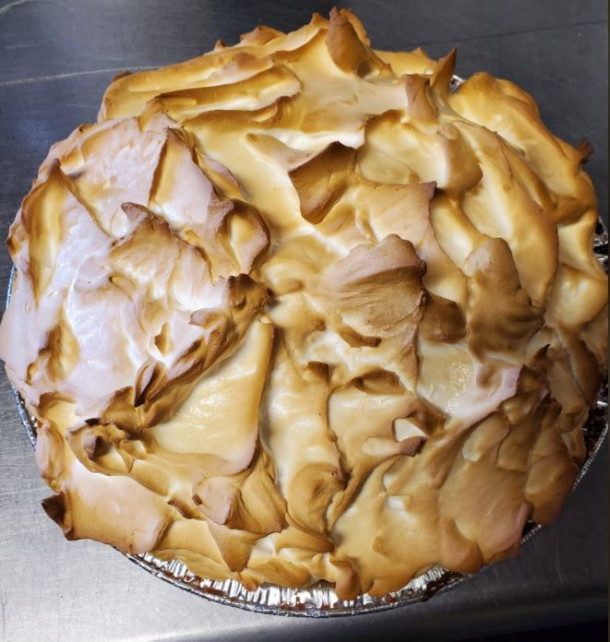 Fresh homemade pies found here along with various other goodies.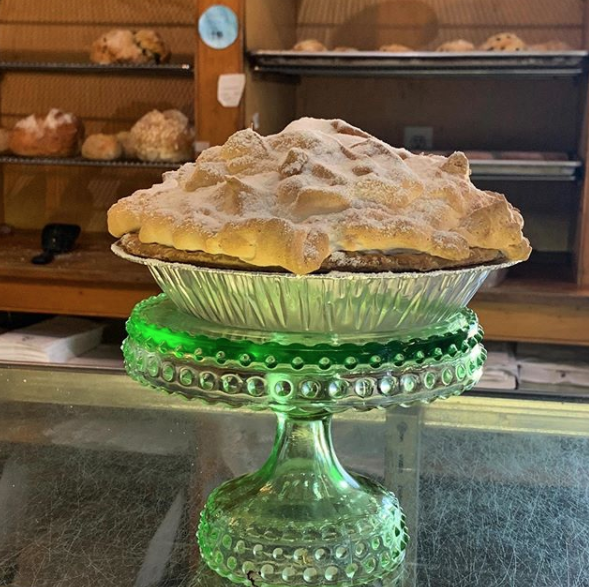 Perched in a classic white house this bakery features delicious cookies and shortbread crust.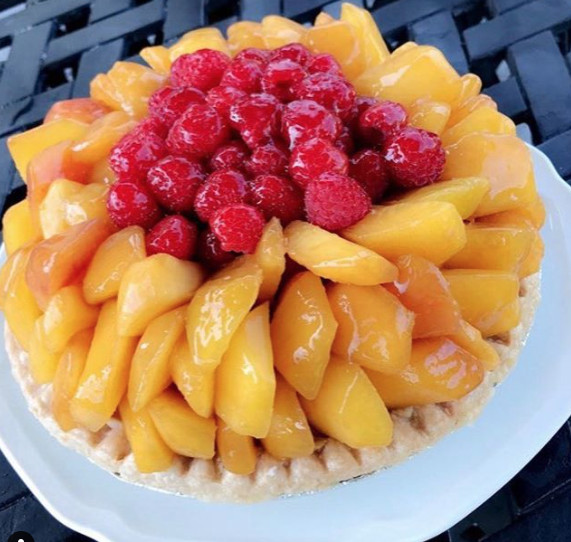 This is the spot for pies! Renown for their pies, be sure to order head around the holidays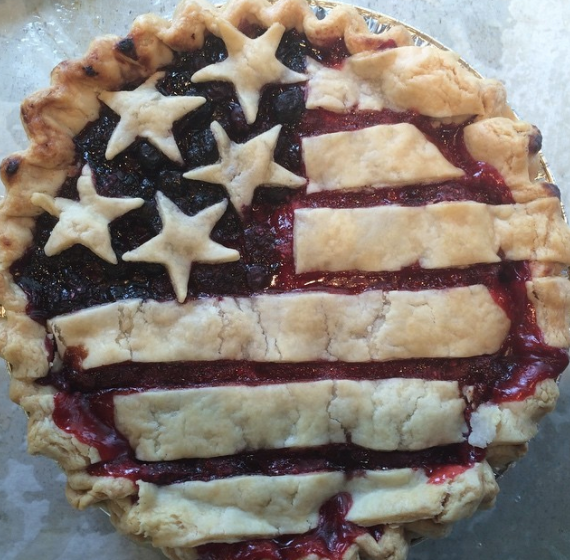 Pick up Meredith's Famous Pies here- they are happy to supply them fresh or frozen.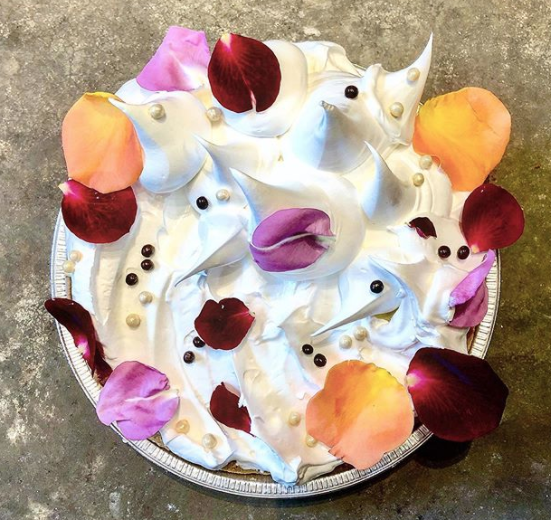 has beautiful unique pies to impress the foodies on your guest list. (And yes- that's a pie in that picture not just art!)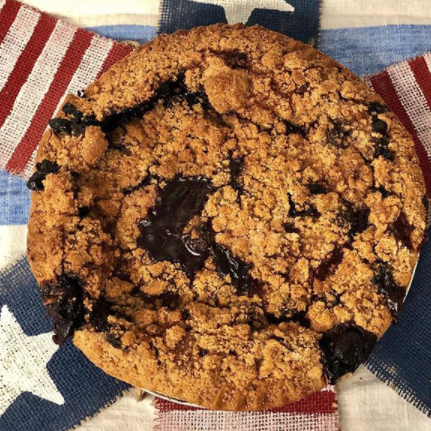 In addition to classic fruit crumb pies (Raspberry Peach, Tri-berry, Apple, and more), they bake a large variety of their family recipes.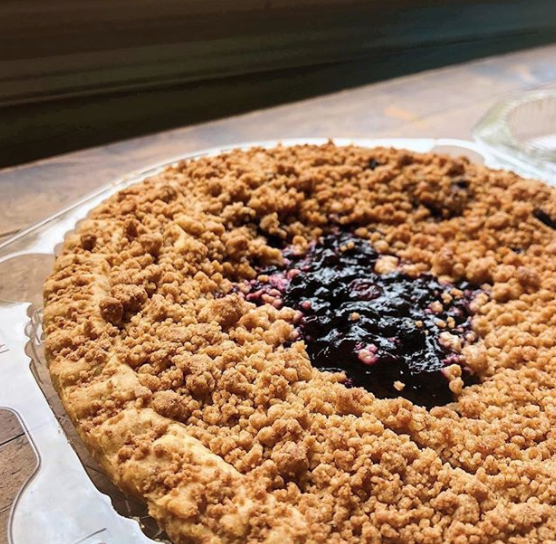 Blue Duck Bakery has multiple locations and delivers their baked goods to various locations on LI.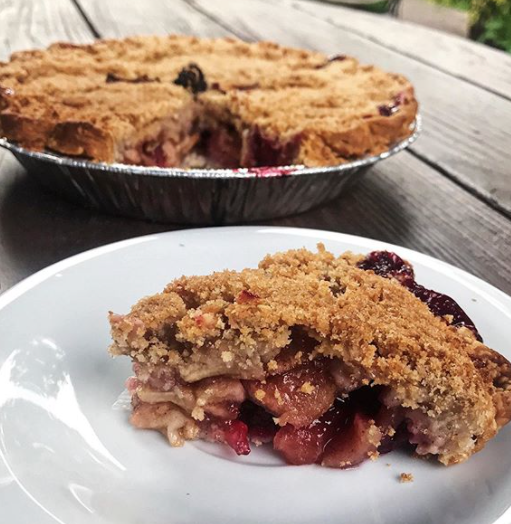 This stands crumb pies are a standout