Tips For A Better Move, Hire College Hunks!
Moving is stressful ~ understatement of the year! Coordinating my move was the next important step after negotiating the sale of my condo and the purchase of my new home. I began my company hunt by asking several friends for suggestions. One of my closest friends suggested College Hunks because of the great service and friendly movers. I wasn't sold but I gave them a call. I only thought of these guys moving Junk and my belongings were certainly not junk! Once meeting with a representative I was not only ready to move, I was excited to let them handle all the details.
Here is how they got it right:
✔ They answered my call and we scheduled right away
✔ They had the best and most competitive price
✔ The representative that I met was also my move coordinator and he would be there the entire time.
✔ They gave me the confidence that my possessions (including my new sound system) would be cared for as if it were their own.
✔ Professional from beginning to end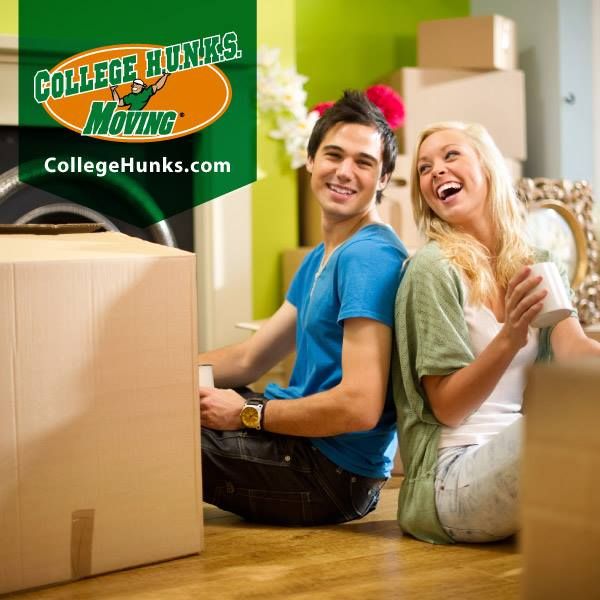 On the day of my move, I'd like to say I was as cool as a cucumber but I was far from it. I wasn't ready!! When the College Hunks got to the condo (neatly dressed) they got right to work -- quickly and efficiently. My move coordinator calmly walked through and organized the team and he figured out how the truck should be loaded. The large pieces were wrapped and then shrink wrapped to prevent scratching. They had all the boxes that they promised and more! They didn't even flinch when I asked them to move the pictures that I had forgotten on the wall. And talk about team work... they figured out how to navigate getting a piece of furniture out of a much too small doorway without damaging the door frame or stair case.
What I learned from my move?
1. Hire a reputable and trusted mover ~ investigate who you plan to use and interview, interview, interview. Make sure you get an estimate and also make sure that your mover is insured. Ask friends, family, neighbors and of course your realtor for movers that they have used and would happily recommend. College Hunks was a great choice for me!
2. Don't wait till the last minute to pack- begin your packing as early as you can mange. By determining what you want to move with, you determine what you would rather leave behind. You can have a yard sale, an estate sale or hire a junk removal service. The less moving with you the easier the day will be.
I wish I had cleared my bedroom closet of only the essential items.
3. Organize, Organize, Organize- a few moments of sorting and labeling your boxes with alleviate a lot of headaches later. Also make sure to have a box with the most needed supplies like toilet paper, scissors, flashlights and medications. The most needed supplies should travel with you so that it is readily accessible.
4. Create a moving plan- know what items you will want to move on your own vs the moving company. I moved my personal safe and jewelry so that I knew where it was and where it was going. I also figured out how I was going to move other more fragile pieces like my Le Creuset cookware and my plants.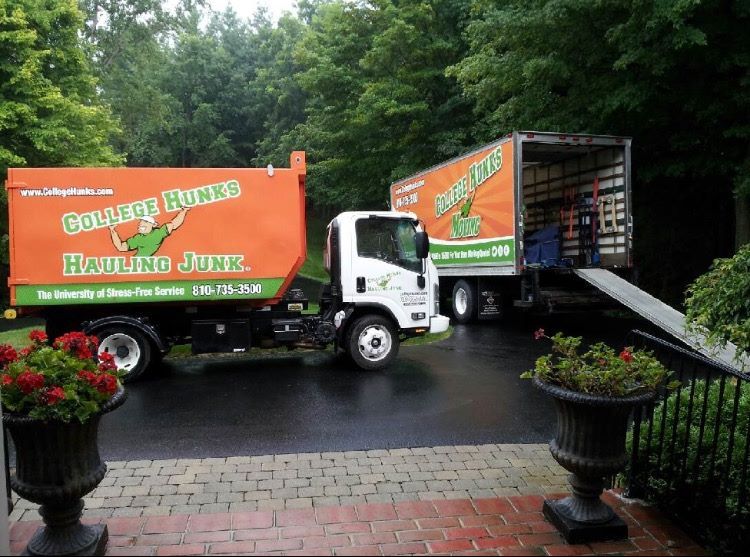 PS. The College Hunks DO haul junk ~ I found myself in a pickle while removing carpeting and other superfluous items from the house. There is such a thing as overloading the curb in the Town of Huntington. To avoid accruing a citation, I called the College Hunks and they came and picked up all the junk the same day. These guys were lifesavers!!