The Beauty of Northport, NY
[scroll for full video]
The wide, shop and restaurant-lined Main Street in Northport still features the trolley tracks that used to bring visitors from the Long Island Rail Road station in East Northport to the harbor. There is plenty to see and do on Main Street - including seeing a Broadway quality show at the John W. Engeman Theatre, wine tasting at the Tasting Room on Main, and browsing the incredible seasonal displays of collectibles at Cow Harbor Fine Gifts and Collectibles (Halloween is one of our favorites). Breakfast at Tim's Shipwreck Diner, where you'll get great eggs and can reminisce about the restaurant scene from "In and Out" starring Kevin Kline and Tom Selleck, because that is where it was filmed.As if that weren't enough, at the end of this marvelous block is the town dock and village green, complete with its walkable pier. It just doesn't get any more picturesque than this. During the summer, families love to take their boat to the Northport Harbor, tie up and wander Main Street, stopping for ice cream, playing at the waterfront playground, and sitting on the lawn listening to concerts. Sidewalk sales, street fairs, plein air painters, picnics and other family activities make the park, with its beautiful white gazebo, a magnet for residents. On any given warm day you'll find people walking the pier, admiring the boats and dividing their time between watching people and watching the launches ferry boaters from Seymours Boatyard and the Northport Yacht Club to their moorings. Friendly, with a beguiling mix of proud history, contemporary amenities and the best of suburbia, Northport is a superb place to raise a family, start a business or create your own oasis just an hour's train ride to the city.
Thanks for visiting! If you'd like to learn more about the Northport real estate market PM us or email us here.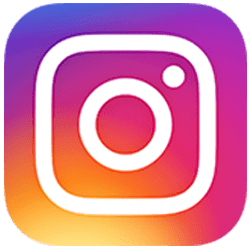 The wide, shop and restaurant-lined Main Street in Northport still features the trolley tr...
In today's real estate world everything an agent does revolves around the internet. An a...