Passover Eats On Long Island
A Joyous Passover
Its time to make your reservations or catering plans in advance of the Passover celebration which starts at sundown on Saturday, March 27th, 2021. May you have a kosher and joyous Passover.
A bit more about Passover:
Passover is celebrated in 7 nights

Passover is also called Pesach

During Passover, observers should not eat leavened food products such as bread, pasta etc.

A seder (translates to order) is held on the first night of Passover, where there is an order to the events including reading of religious scripture, eating, drinking, and more

A common seder plate ingredients include- parsley, charoset - a mixture of apples, nuts, spices and wine, roasted bone, hardboiled egg, horseradish root/bitter herbs, and romaine lettuce/celery. Salted water & matzah are also typically on the table.
* Please discuss with each establishment below about any restrictions or Passover kitchen requirements.
Dine in
Cafe Muscat- this Kosher dairy restaurant is serving breakfast till 2pm
178-07 Union Turnpike,

Fresh Meadows, NY 11365

718.591.4060/50
Thyme Restaurant- Thyme serves a special Passover prix fixe dinner on Saturday & Sunday. During this time only the Passover menu will be served those nights.
8 Tower Place, Roslyn, NY 11576
516.625.2566
Trattoria Diane - price fixed menu including Matzo Crusted boneless chicken and braised brisket.
21 Bryant Ave, Roslyn, NY 11576
516-621-2591
Zan's - join the staff at Zan's for a traditional Passover Seder menu.
135 Alexander Avenue, Lake Grove, NY, 11755
631.979.8770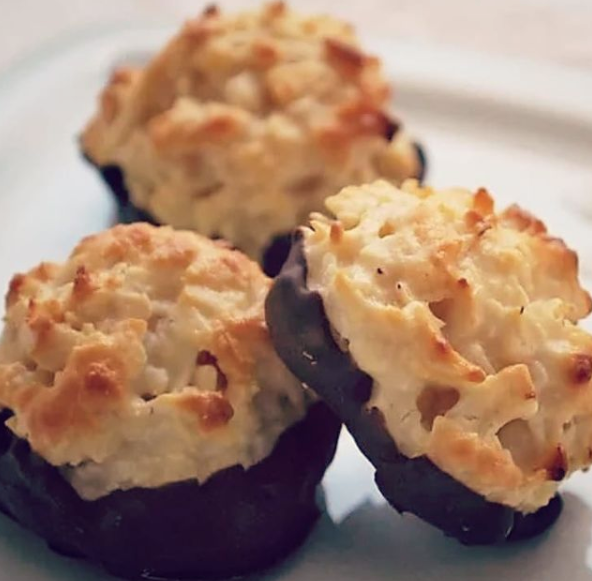 Catering for Home
Ben's Kosher Deli- enjoy a catered holiday dinner.
Lido Kosher Deli- Complete Holiday dinner catered for 6 or 12.
641 1/2 E Park Ave, Long Beach, NY 11561
516.431.4411
Messina Marketplace- convenient and delicious catering right at your fingertips.
62-47 Rt. 25A East, Norwich, NY 11732
516.624-8900
Morrisons- passover Seder for 4-6 peoples
430 Woodbury Road, Plainview, NY 11803
516.932.8460
Prime Time Butcher- offers uncooked and cooked entrees and sides (order in advance)
8045 Jericho Turnpike, Woodbury, NY
516-921-6519
Southdown Marketplace- Southdown is offering an extensive catering Passover menu.
205 Wall Street, Huntington, NY 11743
631.351.9660
Thyme Restaurant- offers in-home catering available.
8 Tower Place, Roslyn, NY 11576
516.625.2566
Zan's - complete holiday dinner (including dessert!) catered for 10 people.
135 Alexander Avenue, Lake Grove, NY, 11755
631.979.8770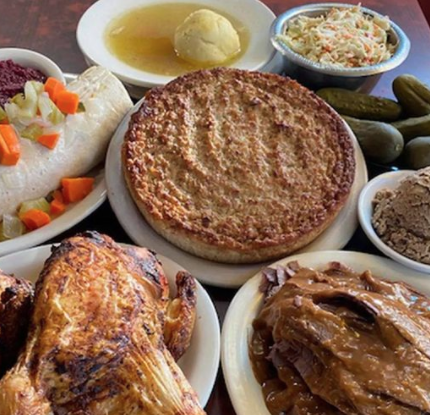 Treats & Drinks
Bottles & Cases- check for special savings on kosher wine
Sweeties Candy Cottage- enjoy chocolate covered matzah or order a chocolate seder plate.
142 E Main St, Huntington, NY 11743
631-423-7625
Chip N Dipped- get your sweet fix at Chip N Dipped with a chocolate Passover Seder platter.
342 New York Ave., Huntington, NY 11743
1-888-545-CHIP
Fatty Sundays- the home of the 14 layer Matzah cake (pictured)! Order up some Matzah before it's all gone.