Lucky To Have The Coast Guard Station & Eaton's Neck Lighthouse In Northport, NY
Every year on August 4th, the US honors the military branch that protects our waters and shorelines: the United States Coast Guard!
We are lucky to have a US Coast Guard Station right in the Huntington/Five Harbors Area on Eatons Neck. The men and women stationed there (12 Lighthouse Road, Northport, NY 11768) monitor our waterways and focus primarily on search and rescue as well as law enforcement. Other duties of a US Coast Guard Station may include ports, waterways, and coastal security, drug interdiction, aids to navigation, living marine resources, marine safety, defense readiness, migrant interdiction, marine environmental protection, ice operations and various types of law enforcement.
The position of the Coast Guard Station and Eaton's Neck Lighthouse is important because of the rocky outcrop right off the point. The spot has been exceeding treacherous and has been the site of more than 200 wrecks. After a series of volunteer life saving organizations, the first full-tile professional life-saving crew was hired in 1876 and made permanent in 1935. The lighthouse is an active aid to navigation, with a fixed white light that can be seen for 17 miles, and is on the National Historical Register. And the Coast Guard on Eaton's Neck continues to aid in life saving measures each year.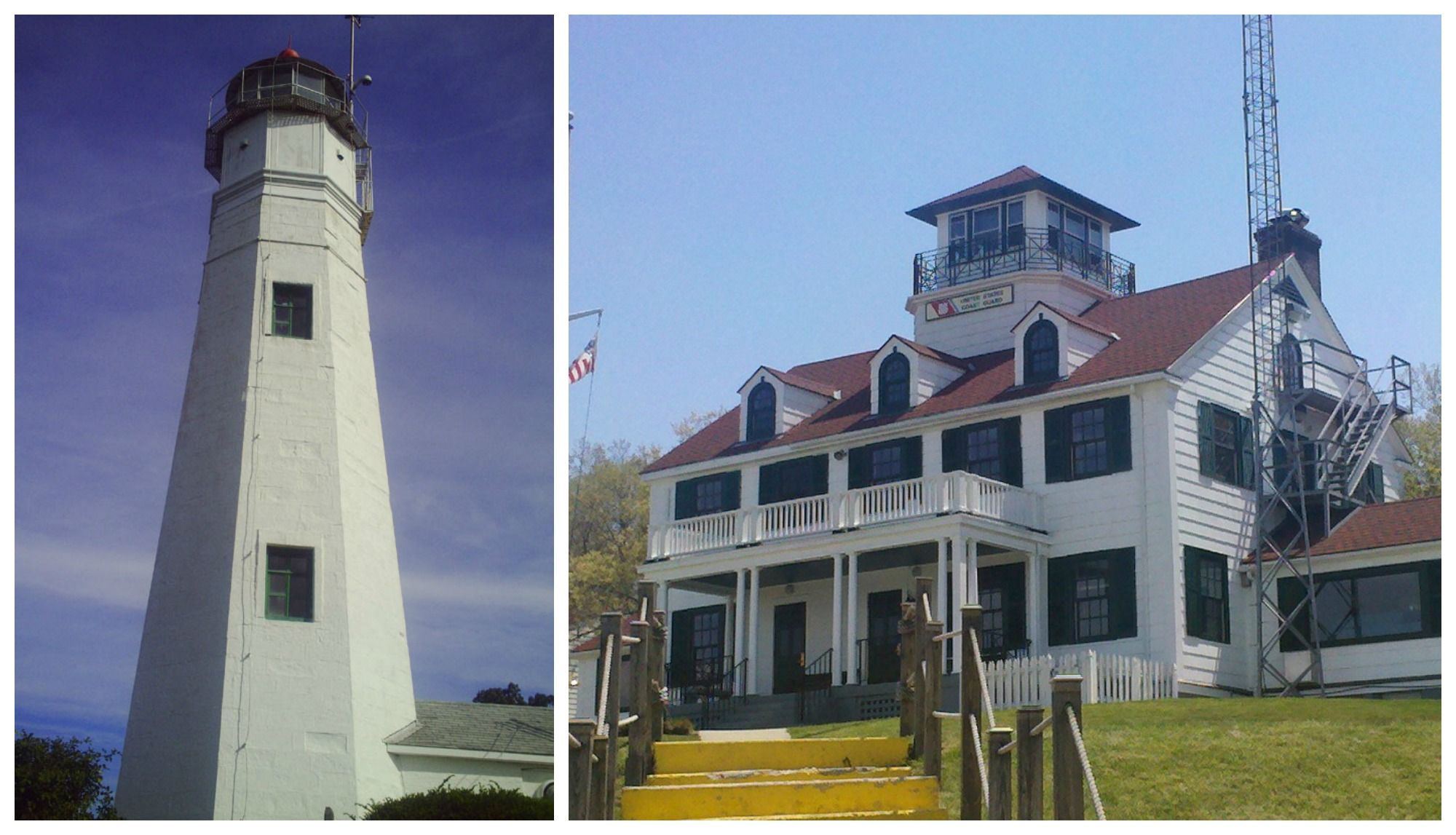 5 Facts About The Coast Guard & Eaton's Neck Lighthouse
5. Eaton's Neck Lighthouse was Long Island's second lighthouse, after Montauk Point. It's light was first lit on January 1st, 1799. It is also the sixth oldest in the US.
4. Since it is presently active, the lighthouse and grounds are closed to the public. Best way to see this landmark is from the water.
3. Coast Guard Day is held every August 4 to commemorate the founding of the United States Coast Guard as the Revenue Marine on August 4, 1790, by then-Secretary of the Treasury Alexander Hamilton.
2. Eaton's Neck is the oldest Coast Guard Station in New York and the fourth oldest in the US.
1. The Eaton's Neck Coast Guard Station was featured on a the Food Network's BBQ with Bobby Flay. See the video here.
Stay up-to-date with the Eaton's Neck Coast Guard by "Like-ing" their Facebook Page: https://www.facebook.com/cgstaeatonsneck/