Lucky To Have North Shore Holiday House Here!

photo courtesy of North Shore Holiday House
What is truly amazing about this private non-profit overnight camp, which is located right here in Huntington, is that it has been in existence for 102 years and it is the only residential camp of its kind on Long Island!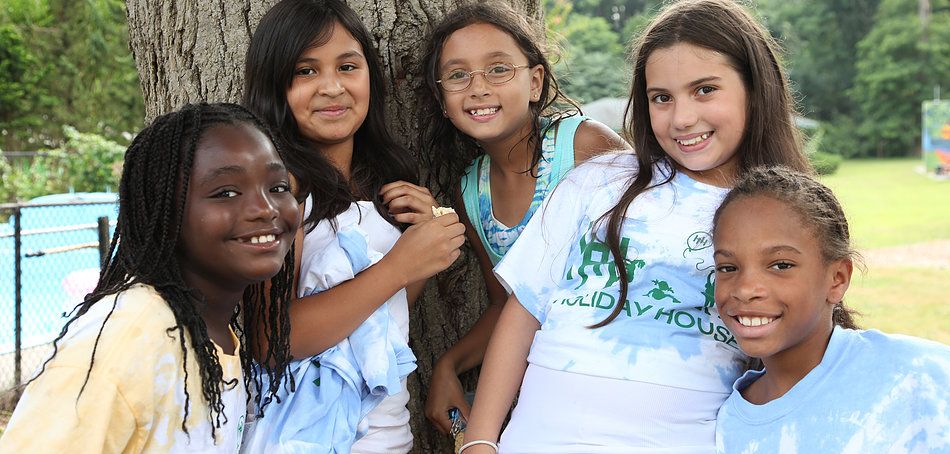 photo courtesy of North Shore Holiday House
The purpose of Holiday House is to provide young girls (ages 7 – 11), from families with incomes below poverty level, with an enriching and healthy respite at a critical time in their developing lives. The camp serves 200 girls from Long Island with groups of 50 campers attending 2 week sessions.
One visit to the camp in the summer and you will quickly realize the impact this place has on these girls.
Donations and fundraising events are the main source of financial support and are instrumental in order to continue to transform the lives of these deserving children and give them hope for the future.
Spring Benefit 2018
Step Right Up!
June 16th, 2018
7:00-11:30pm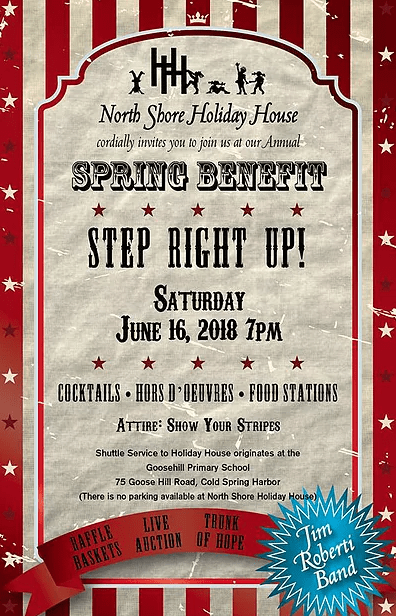 photo courtesy of North Shore Holiday House
Ticket includes hors d'oeuvres, small plate stations, open bar and music!
Ticket price $175 per person TICKETS HERE
Check out their website for events throughout the year.
Look forward to seeing you there!