Lucky To Have Caumsett State Park
Huntington, NY ranks #2 for best places to visit this Fall - USA Today
Become a Caumsett Foundation member and reap the environmental benefits. Your membership helps to preserve and protect Caumsett State Park. For Supporting Memberships and above you also receive an Empire Passport decal or card which allows you to enjoy a year of unlimited visits to NY parks, beaches, trails and more!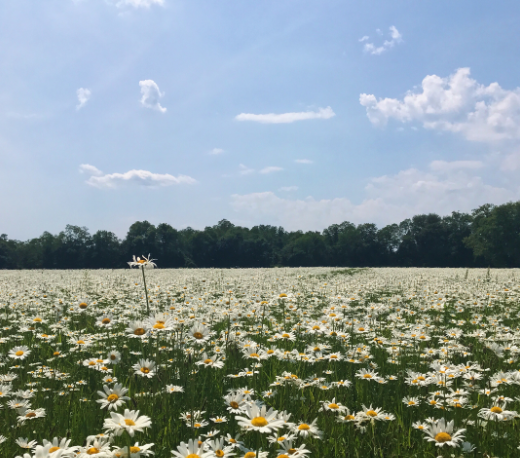 6 Great Things About Caumsett State Park & Caumsett Foundation
1. The Caumsett Foundation is an active partner in fundraising, maintaining and working for the preservation of Caumsett. They host many events throughout the year including yoga in the walled garden. They have also undertaken to restore Caumsett's native grasslands, remove invasive species and introduce native plant species. Their work is evident in the intensely beautiful display of Black Eyed Susans which first appeared in Summer of 2016 and the daisy display Spring 2017.
2. The Caumsett Foundation is continuously working on projects to better the park's environment. See the full list of current projects here.

3. Programs & events & activities all year long. Membership gives access to the Spring Egg Hunt.

4. Caumsett Foundation has downloadable guides including a trail guide which helps you navigate the four miles of trails.

5. Over 200 species of birds and numerous varieties of wildlife.

6. Scuba diving is allowed at the park- permits are available in Babylon.
photo courtesy of Elena M. D'Agostino


History of Caumsett
Caumsett State Historic Park & Preserve is a treasure on Long Island's North Shore. The name "Caumsett" came from the Matinecock Indian name meaning "place by a sharp rock." Residents in the Five Harbors, Huntington area, have a unique place only minutes away to relax, bike and play. Located on Lloyd Neck, the park offers miles of bridle paths, walking, jogging hiking biking, cross-country skiing and nature trails over acres of woodland, meadows, rock shoreline and salt marsh.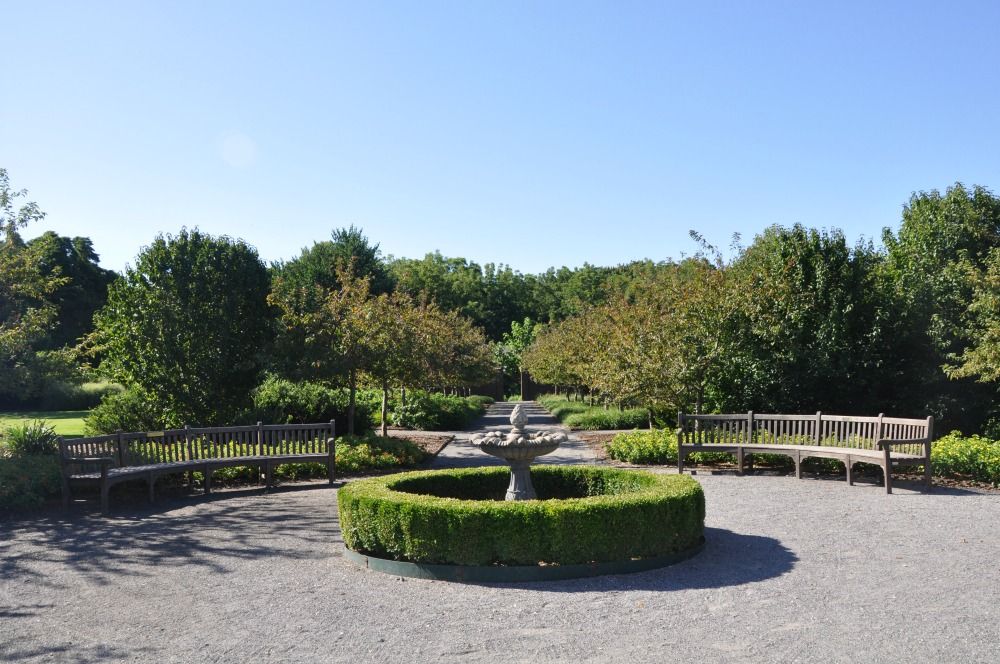 photo courtesy of Elena M. D'Agostino of the Walled Garden
The history of Caumsett State Park begins in 1921 when Marshall Field III, of the Marshall Field department stores, purchased over 1,700 acres on Lloyd Neck. Without the brilliance of the Olmstead Brothers, who designed Central Park, and architect John Russell Pope, Caumsett never would have been 'transformed into a residential showcase.'
What was ultimately created was a self-sufficient English-style estate as a combination country club, hunting preserve and home. The property included a main home, a summer home and a winter home along with greenhouses, indoor tennis courts, stables and many other smaller buildings. The Fields' hosted many parties on the estate including a flamboyant "Circus" party which entertained George Gershwin, Fred Astaire, Mrs. Payne Whitney, William K. Vanderbilt, Mrs. William Randolph Hearst and Vincent Astors.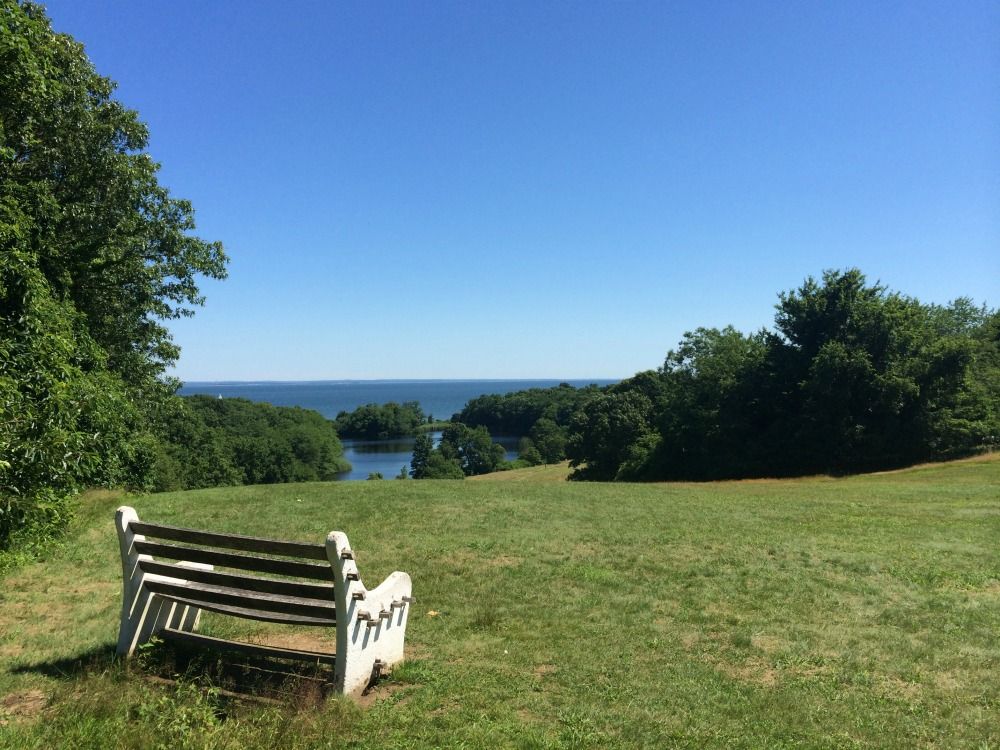 photo courtesy of Elena M. D'Agostino - view from Main House
In 1961, the New York State acquired the land. Today New York State & the Caumsett Foundation help maintain the Park and have numerous programs throughout the year. The stables are used for lessons, boarding & equestrian services. The summer cottage houses Nassau BOCES Outdoor and Environmental Education Program.