Lucky To Have Book Revue Here In Huntington, NY!
One of Huntington's most treasured places is the Book Revue! It boasts 17,500 square feet and is one of the largest independent bookstores in the United States. It will come as no surprise for those that have been here, Long Islanders have consistently voted it to be the "Best Book Store on Long Island".


photo courtesy of Book Revue
So what makes Book Revue so special?
Its ongoing schedule of distinguished author readings and celebrity appearances has become known as one of the finest in America.
photos courtesy of Nicole Dupree
Book Revue has hosted many famous authors such as former Presidents Bill Clinton and Jimmy Carter, Hillary Clinton, Regis Philbin, Whoopi Goldberg, Joe Torre, Caroline Kennedy, Nelson Demille, Donald Trump, Barbara Walters and so many more.
In addition to celebrity authors, Book Revue promotes local and independent authors. Lloyd Harbor resident and author, Magnus Walsh, spoke about and signed his book, "Five O'Clock & All's Well" there.


Other great things about the Book Revue:
More than HALF the books are discounted 20-75% off list price
The extensive inventory includes used, rare & collectibles
You can register your book group and receive

20% off

a new copy of your group's monthly book
It's open till 10 pm Monday - Thursday, 9 pm on Sunday, 11 pm on Friday and Saturday which makes it a great place to stop by after a dinner out.
You can bring the little ones to Toddler Time every Tuesday at 10 am
It has a

Book Group

you can join that meets the first Wednesday of every month at 7 pm
It has a

customer appreciation program.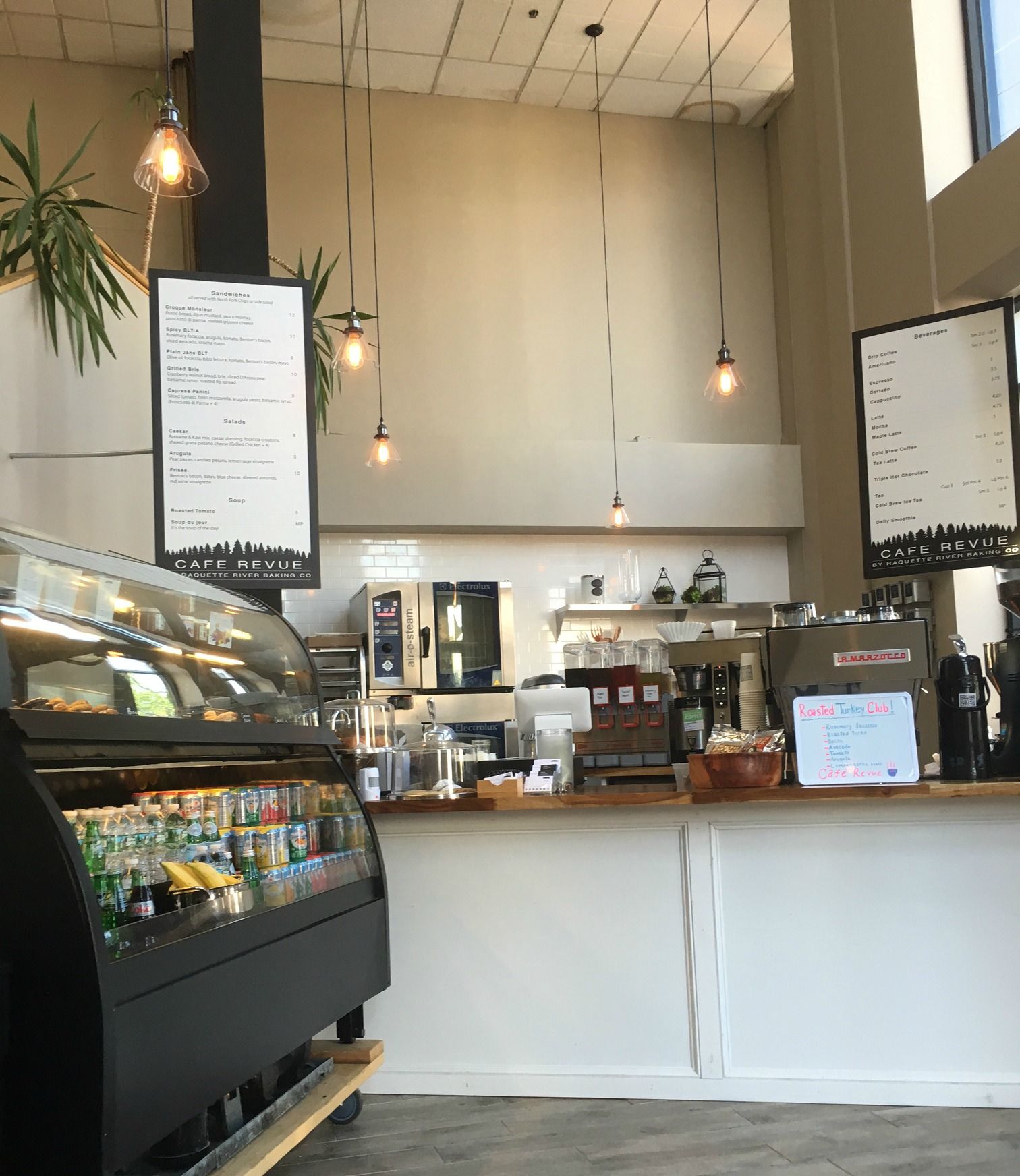 photo courtesy of Nicole Dupree of Cafe Revue in Book Revue
Visit Cafe' Revue, a 16-seat counter-service food spot adjacent to the magazine section in Book Revue. Sit back and relax with the reading material of your choosing or just enjoy the views on to New York Ave. Cafe Revue serves Southdown Coffee as well as a selection of teas (the iced strawberry green tea is refreshing!). Their menu includes sweet treats as well as savory options including the BLT-A with bacon, arugula, tomato, avocado on rosemary foccaccia with sriracha mayonnaise (not too spicy) is absolutely delicious!
It's places like the Book Revue that contribute, year after year, to making Huntington, the "Best Downtown on Long Island" and making us feel lucky to live here!