First Time Homebuyer, Here's What You Need To Know
You have decided to purchase your first home! Congratulations!

Now what? Buying a home can be a bit daunting. I made this handy guide for you to get started. In order to feel confident about the process it is important that you are educated and understand all the steps and requirements. There are professionals out there who will guide you through this process.
The first step is to know you finances. If you don't know how much you can afford you may be looking at homes out of your budget.
How is your credit? The higher your score the lower interest rates you qualify for.
How much of a monthly payment you can afford? Don't forget to include real estate taxes and homeowners insurance in this amount.
The next step is to research different lenders or mortgage brokers learn what programs they offer. As a First Time Homebuyer you may be eligible for discounts or grants. After you choose a lender, it is very important that you get Pre-Qualified for a loan. Getting Pre-Qualified shows sellers you are a serious buyer. Only once you have an idea of how much you can afford should you start seriously looking. If you need help choosing a lender or broker, ask your real estate agent or your attorney for a referral.
Buying a home is a big decision and probably the biggest financial transaction you will undertake. Having a professional Real Estate Agent working for you can save you thousands of dollars and help guide you to a home that meets all your requirements. Please check out my other blog post on Understanding Real Estate Agent Roles here: https://luckytolivehererealty.com/blog/Buying-or-Selling-Understand-Your-Realtors-Role/51418. Another important decision is hiring an attorney. Friends and family can help you out here with referrals.
Once you have decided on a home, you will put in an offer. Here is where your realtor will be a vital asset. He/she will guide and educate you on the process. The biggest steps are figuring out what price to offer, filling out the contract and putting down a deposit in escrow. Usually there may be a counter offer from the seller. Your realtor will negotiate with the seller and their agent to come to an agreement. When both seller and buyer have signed the offer it is considered accepted.
During the negotiations, you will need to contact the lender you got the Pre-Approval from and tell them you found a home and want to go ahead with the loan. Another step at this point is hiring a home inspector who will go through the house to make sure it is up to code and find any flaws. The lender will also send an appraiser to the property to make sure the home is worth the money you are paying for it. Your attorney will order a title report at this time and they will come and do a survey of the property to make sure you know what you are buying matches what the seller is selling. You will also need to get Homeowner's Insurance as well.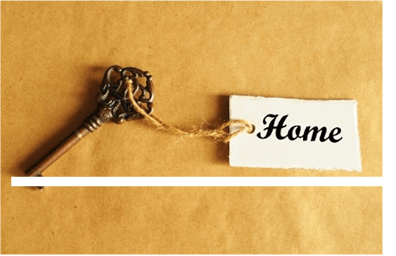 Once all these steps have been completed your lender will choose a closing day which is the day you will pay for and take possession of the title to the home. The lender will send you over an estimated bill of closing costs, which is approximately to 6-8% of the price of the home. This is an additional expense you must budget for. Your lender, attorney and realtor can all help you find solutions to cover these costs. They evening before the closing or the morning of your realtor will take you for a final "walk through" of the home to make sure all is as was when you signed the Contract of Sale. In the NYC metropolitan area it is the custom to have a closing where all the parties come together to facilitate the transaction, usually at the lender's local office. In most other areas of the country it is done at the title companies office and the sellers don't always need to be there. All the necessary documents will be signed, which you will receive a copy of. The bank will cut checks to all the parties involved and distribute them. You should bring your checkbook as well just in case. Once that has been completed, you will get the keys and are ready to move in!
I look forward to hearing from you with any questions!