Must-See Outdoor Music Performances & Festivals An Hour or Less From Huntington


Outdoor concerts and musical performances especially in the warm Spring and Summer months are the best on Long Island. Seeing a favorite performer at Jones Beach Theater is a must every season for some our staff. Long Island vineyards and breweries are also popular spots to catch lively entertainment while also enjoying a glass of vino. Drive-in concerts are a new and creative addition to the Island's offerings- Adventureland is continuing their popular series in 2021. Check below for dates for upcoming large outdoor music festivals on Long Island. Whether you find yourself at a park, an open air amphitheater or a vineyard- you're sure to have a good time.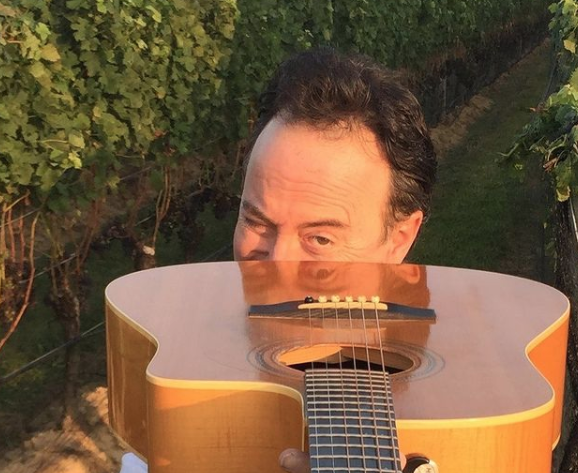 Popular Music Festivals
Most large scale festivals have been cancelled or still pending updates. The following have dates set in the upcoming months. Scroll below for more information.
- The Fest is scheduled for July of 2021
-Electric Zoo for September 2021
-Governor's Ball scheduled for September 2021
- Great South Bay Music Fest scheduled to return July 2022
Forget Coachella & Lollapalooza- we have great music without the hassle of air-travel.




Check out these great festivals an hour or less away with local and nationally renowned artists- most notably Great South Bay Music Festival!




photo courtesy of Greater Patchogue
---
20- 25 Mins
Two days of music with 11 bands!

Past Headliners: Kerry Kearney Band & Legendary Murphys
Past Venue: Old Bethpage Village Restoration







A Day of Art and live Grateful Dead

Past Headliners: Half Step
Past Venue: Tilles Center Lawn at LIU Post










photo courtesy of Newsday
---
30-35 Mins Away
Your favorite artists are all performing on one stage!



Past Headliners: Jonas Brothers, Elli Goulding, Bebe Rexha and more!
Past Venue: Northwell Health at Jones Beach Theater







grab your tickets to the hottest artists with the top billboard hits.

Past Headliners: Halsey, Rae Sremmurd, DJ Snake, Future and more
Past Venue: Northwell Health at Jones Beach Theater










photo courtesy of Newsday
---
40-45 Mins Away
two stages of live music for children and adults with local and nationally acclaimed bands, 10-to-15 food trucks, award-winning local craft beer and wine, and family fun events, including face painting, trail tours, a petting zoo, arts and crafts and more!

Past Headliners: Gin Blossoms, Steve Earle, Brian Fallon & Jesse Malin
Past Venue: 175 Gerard Rd, Yaphank, NY 11980







mycountry 96.1 presents the 9th Annual FEST with four great acts and a tailgate parking lot party.

Scheduled forJuly 3rd, 2021
Past Headlines: Brantley Gilbert
Venue: Long Island Community Hospital Ampitheater at Bald Hill




photo courtesy of Long Island Business News
50-60 Mins Away
the longest running and largest celebration of music, art and heritage on Long Island. 4 Stages, 75+ artists, KidZone, arts and crafts, diverse food court, wine and beer gardens and fun!

Great South Bay Music Fest scheduled to return July 2022
Past Headliners: Taking Back Sunday, Dweezil Zappa, Sublime w/Rome, America and so many more!
Venue: 99 Smith St., at Shorefront Park in Patchogue




photo courtesy of Long Island Advance



started 9 years ago because music lovers who lived in a city that needed – that deserved – a contemporary music festival. 60+ artists of all genres across 4 stages, there is something for everyone.

Governor's Ball scheduled for September 2021
Past Headliners: Lil Wayne, Playboi Carti, The Strokes, Charli XCX, Kacey Musgraves and many more!
Venue: Randall's Island Park

PinkNic -

- not scheduled yet

Pinknic has quickly become a New York City summer tradition, welcoming thousands of guests each year, all dressed in pink and white, to eat, drink, play, and dance the day away.

Past Headliners: Mark Ronson, Breakbot, Chromeo and others.
Venue: Randall's Island Park

the internationally renowned Electric Zoo Festival is one of New York City's largest music festivals and features the top names in electronic music, bringing a wide variety of acts from around the world.

Electric Zoo scheduled for September 2021
Past Headliners: Armin Van Buuren & Diplo
Venue: Randall's Island Park




photo courtesy of Paste Magazine