5 Things To Do While Staying Home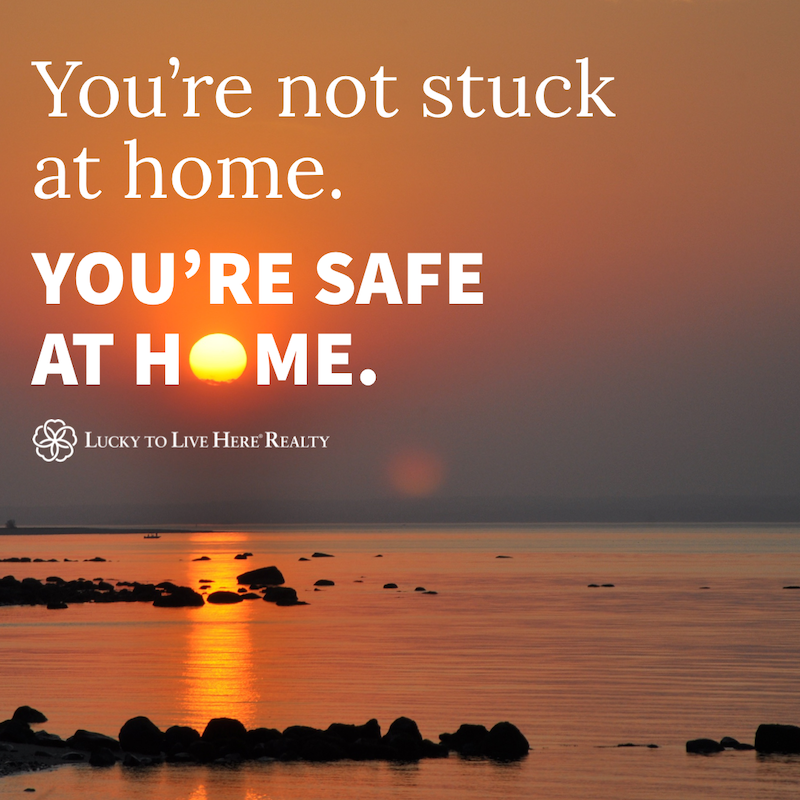 Not feeling your best or just want some "me" time- we have some great ideas to avoid boredom (you may even feel quite accomplished!) Yea, there's always painting/drawing, TV, crafts, boardgames, etc. but here's some other things you could be doing ...
---
1. Clean Your House 🧼
While cleaning your home may sound like way too much work, you'll find that the positives from accomplishing the task far outweigh the negatives. We have your 5 creative ways to clean your home + a link to 21 more clean and safe ways to freshen up.

Also if you are looking to change the feel of your space... try feng shui! We have the tips for that too.
2. Enjoy the outdoors- pick up! 🌲
Feeling up to it... take some time outdoors. Take a walk and appreciate your neighborhood, walk around your yard (can even assess what gardening you need to do too- like pruning large shrubs in from of your house!).
Put your self-quarantine to good use- You can even clean-up your neighborhood or a favorite local beach by picking up trash. It's never too early or too late to celebrate a clean Earth.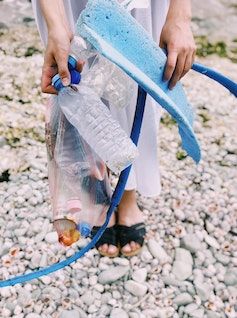 🌈After your earth clean up...
Take a walk and check out the Rainbow Hunt happening across Nassau and Suffolk counties. Hundreds of people are putting rainbows in their windows as a symbol of hope, see how many you and your little ones can find!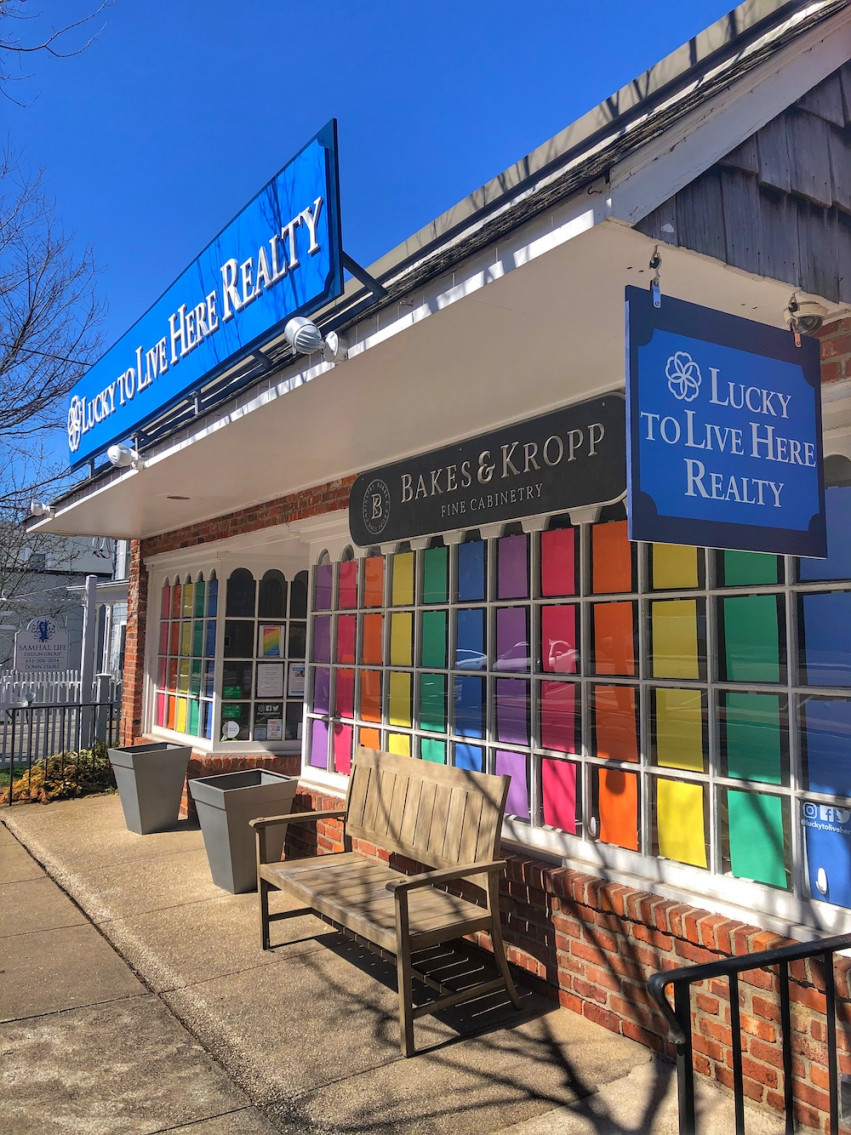 3. Take a journey without leaving your couch 📚
How long can you Netflix and chill? We aren't judging but you might also want to broaden your horizons. There are 12 famous museum's that are offering virtual tours so learning and experiencing are never off the table.
Famous Museums Around The World:
Local Museums :
Check out the L.I. Children's Museum Virtual Tour
Preservation Long Island also allows you to explore their historic buildings.
Zoos & Aquarium's from around the country:
Read about book:
This day in age, you can "read" a book in so many ways. Lucky to Live Here Realty hosts a monthly book club and half of it's readers actually listen to the books. Whether you choose to go old school or new school, authors find Long Island as inspiring as we do- check out books that take place on Long Island in the link below.
4. Dine-In not Out 🍕
Take out? Fast Food? Delivery? If your favorite restaurant isn't on a food service, did you consider curb side take out? If you are like us, then you have a favorite place that you may frequent at least 1x (maybe 2X 😅) a week. Why miss your favorite menu items when you can eat them in the comfort of your own home. You can even get your favorite cocktails delivered right to your car or door!
Of course you can make all your meals too- thankfully there are plenty of grocery delivery services!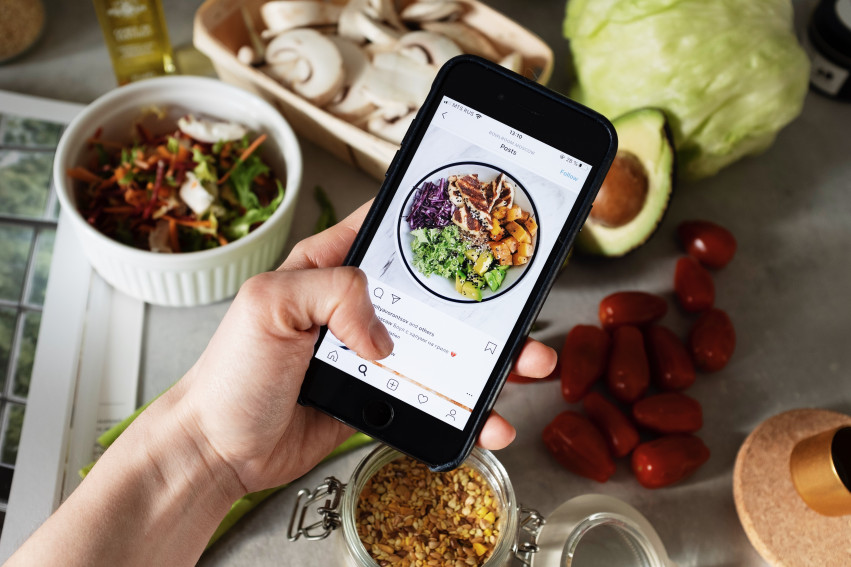 5. Watch LIVE Concerts at home 🎤
Enjoy live performances without leaving your couch! Here's how:
On Saturday, April 29th, HBO will air a recording of the 2017 Rock & Roll Hall of Fame...
YMCA Virtual Run!
Register here:
JOIN ME IN ALL three 5K Run/Walks: Series Swag, awards, refreshments, tee shirts, raffles ...
Workout at Home with Virtual Help Courtesy of CrossFit Commack
Movement is medicine.
During these times of isolation and chaos, taking control of the physical body is essential for overall health and well-being. I believe we can accomplish this by practicing two things:
Work(out): Break a sweat, get out of breath and build strength.
Work(in): Stretch and/or perform breathwork.
Physical activity releases endorphins, dopamine, norepinephrine and serotonin. These chemicals boost your mood and overall sense of well-being. This is why it's important to work(out) 4-6 times per week, even if that's just for 10-minutes per day.
Stretching and breathwork activate the parasympathetic nervous system, which calm and relax the body. This is great for recovery, stress management and overall health.
While most of us understand that it's important to move, it's always easier said than done.
Resist the temptation of comfort.
Your body craves comfort and will always opt for the path of least resistance. Make training a part of your daily schedule. Once this becomes a ritual, you'll no longer need to think about it. Avoid having an all-or-nothing mentality and just remember that something is better than nothing. Keep it simple and move daily. A simple change in mindset could be a game-changer to help you become more consistent.
Change your mindset.
The goal is not to workout, the goal is to become a fit and healthy person. The most practical way to change who you are is to change what you do. In the book, "Atomic Habits," James Clear breaks this down into two very simple steps:
Decide the type of person you want to be.
Prove it to yourself with small wins.
People often try to do too much, too fast. Small wins means taking things slow and keeping it simple.
Keep it simple.
All you need is 10-minutes per day and a little bit of space on the floor. Below I've listed two workouts, a breathing routine and a free yoga class you can use during this quarantine to keep yourself strong, fit and moving daily.
DAY 1 As many rounds as possible in 10-minutes:
5 Push-ups
10 Air Squats
15 Sit-ups
For this workout, you will set a running stopwatch and perform 5 push-ups, 10 air squats and 15 sit-ups. After you finish the circuit, you will repeat it continuously until you reach the 10-minute mark. The goal is to get through as many rounds of this circuit as possible in the 10-minute window. Your score for this workout is how many times you get through 5+10+15. You can stop and rest as needed, but try to keep a steady pace for the full 10-minutes. Here's a great video on modifying push-ups. You can also perform knee push-ups if needed!
DAY 2 10 rounds:
30-seconds of max burpees
30-seconds of rest
For this workout, you will set a running stopwatch and perform 30-seconds of burpees. At the 30-second mark, rest for 30-seconds and repeat this for 10-minutes total. Your score for this workout is how many burpees you accumulate during the 10-minutes of intervals.
Alternate days 1 and 2 daily for 4-6 days per week.
Box Breathing
I'm a huge fan of this simple breathing technique. Close your eyes and lay down on your back. Place one hand over your belly button and the other hand over your heart. The goal is to feel the bottom hand (over belly button), move up and down as you breathe. If you're feeling the top hand move, it means you're chest breathing. Learning how to breathe through the belly is a very important skill and will help you take in more air with every breath. Try to practice this technique with your eyes closed and with nasal breathing only.
4-6 rounds:
Breathe in for 4-6 seconds.
Hold breath for 4-6 seconds.
Exhale out for 4-6 seconds.
Hold breath for 4-6 seconds.
Repeat
Yoga:
Here's a free 30-minute yoga class that you can follow along!
Share the love.
If this post was helpful to you, please share it with friends and family who may be struggling during this time. Follow us and tag us on Instagram doing your workouts:
BONUS: Check us out 📱
Catch up on our vlogs...

See all our beauty shots on Instagram....
Share with us on Facebook...
Laugh with us (or at us) on TikTok... @luckytolivehere